MDF Board 1220mmx2440mm 1-30mm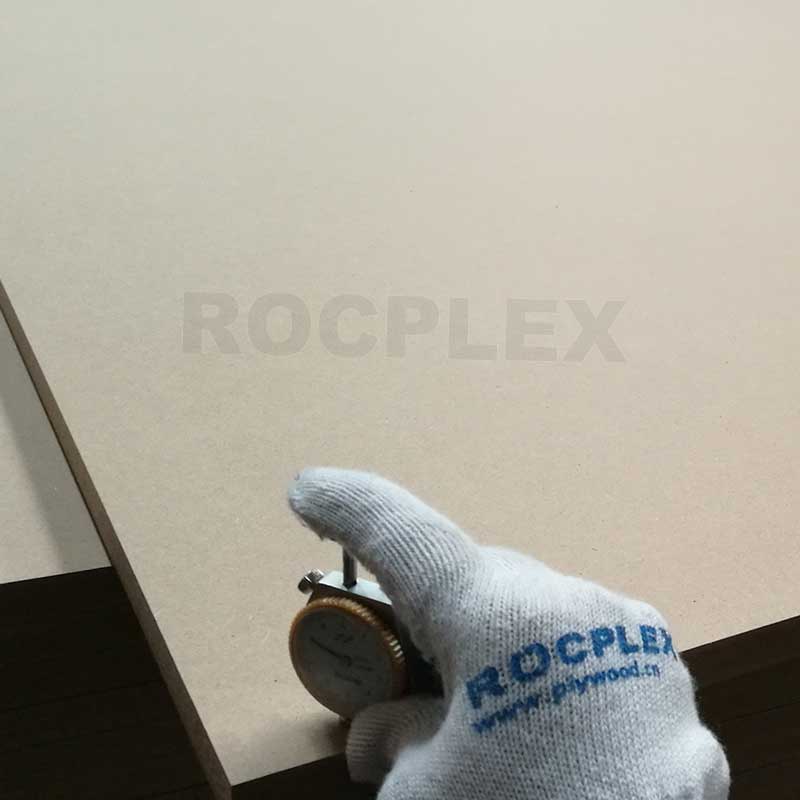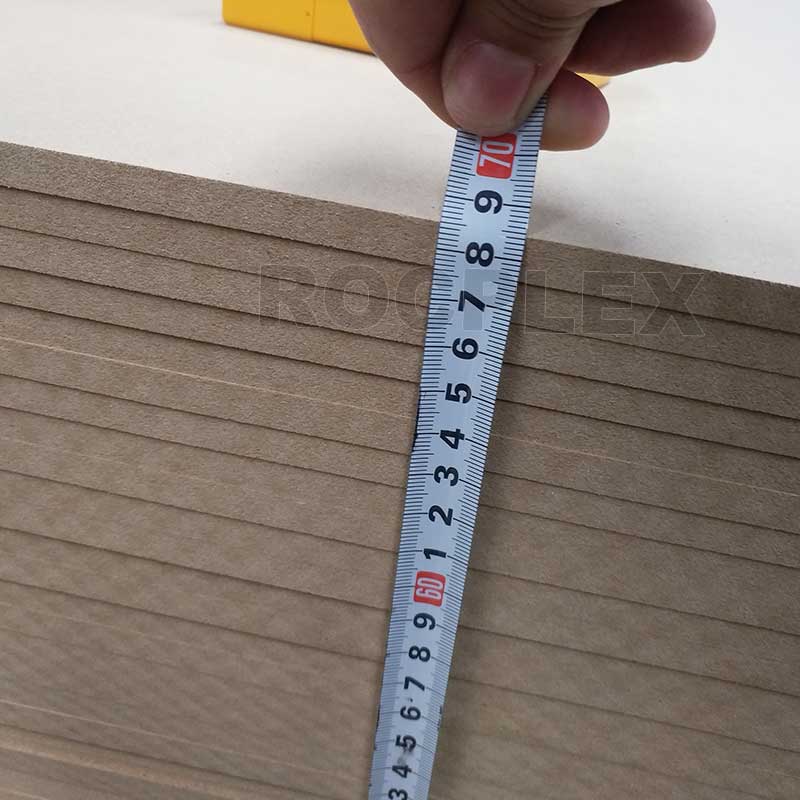 Introducing our high-quality MDF Board, measuring 1220mm x 2440mm and available in a thickness range of 1-30mm. This versatile and reliable board is an excellent choice for various applications, whether you're working on a DIY project or involved in professional construction.
Crafted from Medium Density Fiberboard (MDF), our boards are engineered with precision and durability in mind. MDF is a composite wood product made from fine wood fibers combined with a synthetic resin binder, resulting in a smooth and consistent surface that is free from knots, warping, or other natural imperfections.
The dimensions of 1220mm x 2440mm (4ft x 8ft) make these boards convenient and easy to handle, allowing you to cut and shape them to suit your specific needs. Whether you're building furniture, cabinetry, shelving units, or engaging in interior decoration, our MDF boards provide a stable and sturdy foundation for your projects.
With a thickness range of 1-30mm, you have the flexibility to choose the appropriate board thickness based on your requirements. Thinner boards are ideal for applications where weight and flexibility are crucial, while thicker boards offer increased strength and durability.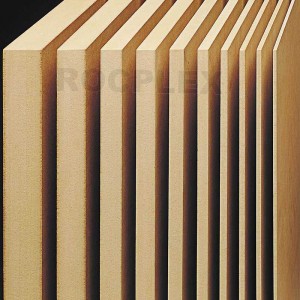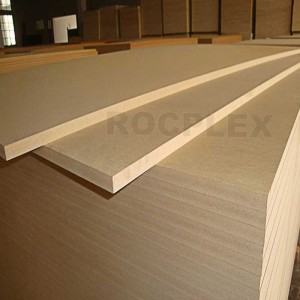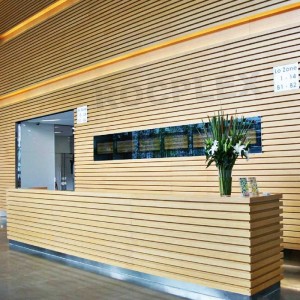 Face / Back: Raw MDF  Melamine MDF Veneer MDF HPL MDF
Grade:  AA grade
Color: raw MDF color, Solid colors, wood grain colors, fancy colors, stone colors
Glue: E0 glue, E1 glue , E2 glue , WBP glue , MR glue
Thickness: 1-28mm  (normal: 3mm, 6mm, 9mm, 12mm, 15mm, 18mm, 21mm)
Specification: 1220mmX2440mm, 1250mmX2500mm, 915mmX1830mm, 610mmX2440mm, 610mmX2500mm
Moisture Content: below 8%
Density: 660  /  700   /   720    /   740   /   840   /   1200 kg/m3
MDF (Medium Density Fiberboard) is an engineered wood product made by breaking down hardwood or softwood residuals into wood fibers, combining them with wax and resin binder, and forming panels through a high-pressure process.
MDF Board is available in the size of 1220mm x 2440mm and thicknesses ranging from 1mm to 30mm.
It has a smooth and uniform surface, which makes it ideal for painting, laminating, and veneering.
MDF Board is highly versatile and can be used for a wide range of applications, including furniture, cabinetry, doors, and decorative panels.
It is a cost-effective option compared to solid wood and other engineered wood products.
MDF Board has a consistent density and thickness throughout, which makes it easy to work with and machine.
It is a stable material and does not expand or contract with changes in temperature and humidity, making it ideal for use in interior applications.
MDF Board has excellent screw-holding ability and can be screwed into without cracking or splitting.
It is available in different grades, such as A-grade, B-grade, and C-grade, which vary in terms of density, thickness, and surface finish.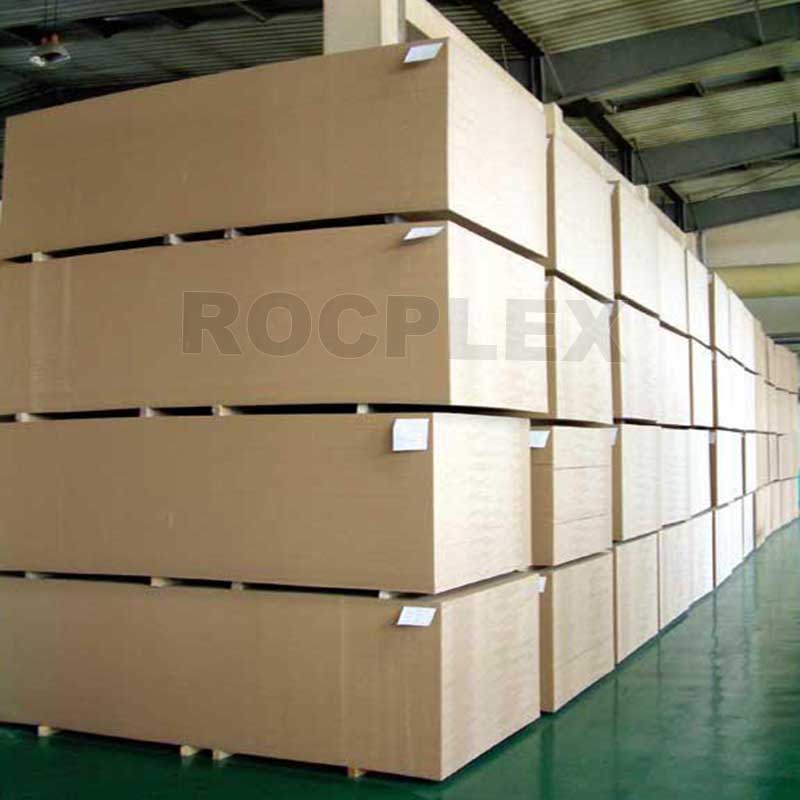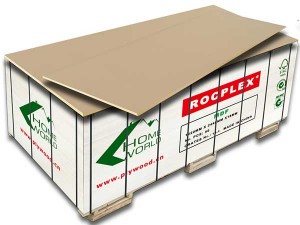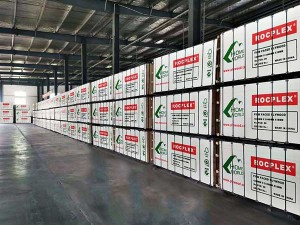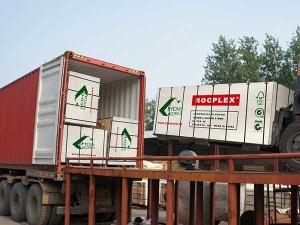 | | | | | |
| --- | --- | --- | --- | --- |
| Container Type | Pallets | Volume | Gross Weight | Net Weight |
| 20 GP | 8 pallets | 22 CBM | 16500KGS | 17000KGS |
| 40 HQ | 16 pallets | 38 CBM | 27500KGS | 28000KGS |
The strength and durability of our ROCPLEX MDF panels are exceptional. They are engineered to withstand heavy loads, retain their shape effectively, and securely accommodate mounting accessories. This makes them an ideal choice for projects requiring stability and long-lasting performance.
The surface of our MDF boards is incredibly flat, allowing for precise milling and machining operations. This uniformity translates to high-quality finishes when applying paint, lamination, decorative sticker tapes, veneer, or other coatings. Achieve professional-looking results with ease, as the smooth surface of our MDF boards ensures optimal adherence and a flawless appearance.
In addition to their mechanical properties, our ROCPLEX raw MDF boards possess natural resistance to various fungi and microorganisms. This inherent resistance makes MDF products hygienic and safe for home use. You can confidently incorporate our MDF boards into your living spaces, knowing that they contribute to a clean and healthy environment.
---
MDF Board 1220mmx2440mm 1-30mm FAQ
Q: What is the MDF board used for?
A: MDF boards are commonly used for furniture, cabinetry, and construction applications. They can also be used for decorative paneling, flooring, and wall partitions.
Q: How is the MDF board made?
A: MDF board is made by breaking down wood fibers and mixing them with resin and wax, which are then pressed and bonded together under heat and pressure. The resulting product is a smooth and uniform board with no knots or imperfections.
Q: What are the advantages of the MDF board?
A: MDF board has several advantages over other wood products, including its uniform density, smooth surface, and lack of knots or other imperfections. It is also easy to work with, as it can be cut, drilled, and shaped with standard woodworking tools.
Q: What are the disadvantages of the MDF Board 1220mmx2440mm 1-30mm?
A: One major disadvantage of an MDF board is that it is not as strong as solid wood or plywood. It is also prone to swelling and warping when exposed to moisture, so it is not suitable for outdoor use or in areas with high humidity.
Q: What thicknesses are available for the MDF board in the size of 1220mm x 2440mm?
A: MDF board in the size of 1220mm x 2440mm is available in thicknesses ranging from 1mm to 30mm, providing a wide range of options for various applications.
---
---
Previous:
Revolutionize Construction with SENSO Formwork LVL: Unleash Innovation in Formwork Solutions
---