Why ROCPLEX inspection is better
---
We have professional quality inspection team in wood board materials.
25 year munufacturing and inspection experience in plywood, MDF, OSB, melamine board, LVL products.
100%Fair, professional and rigorous.
100% Professional inspectors.
Covering China's industrial areas.
We provide the best services.
Issue inspection report within 12 hours after inspection.
We have the best price.
ROCPLEX Inspection
---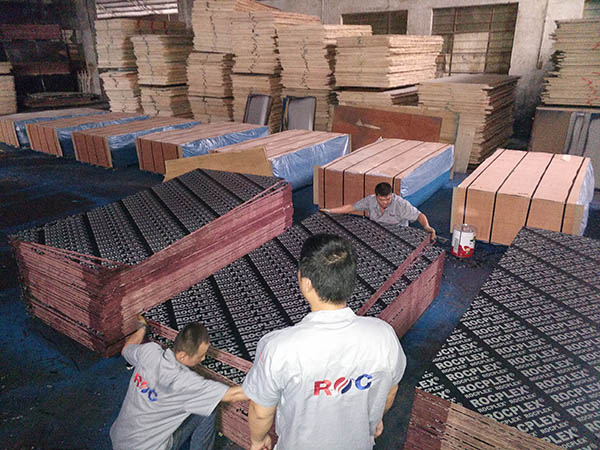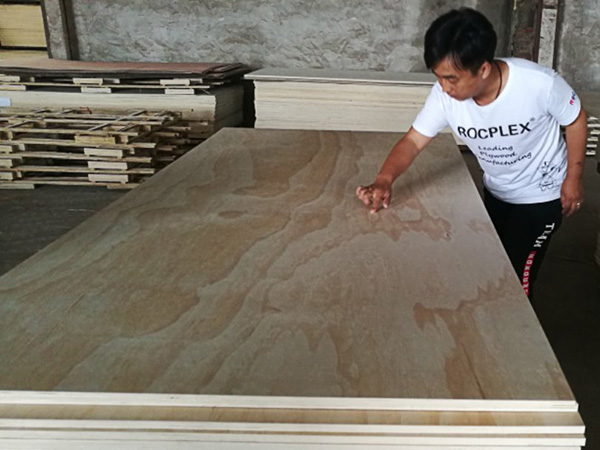 Own Wood Board Laboratory
---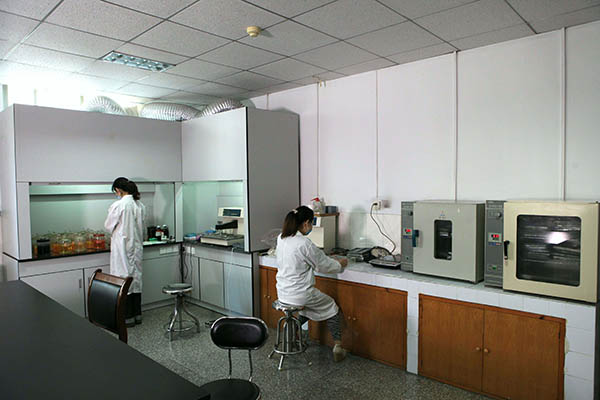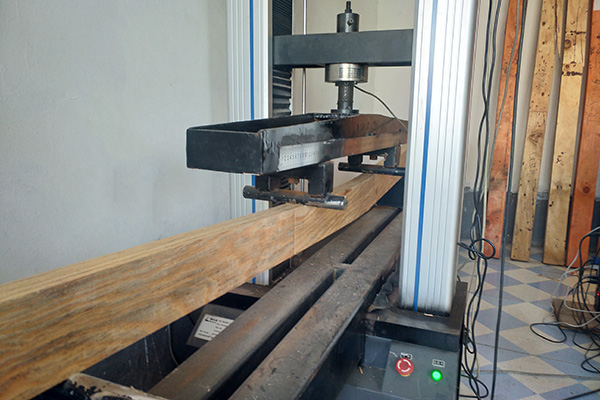 Service processes (in just three steps, the inspection is done)
---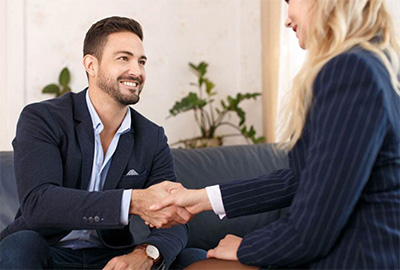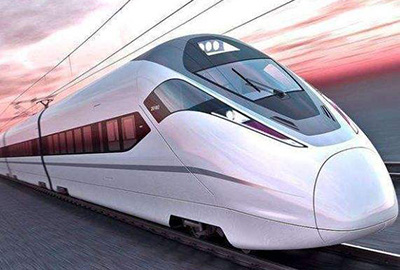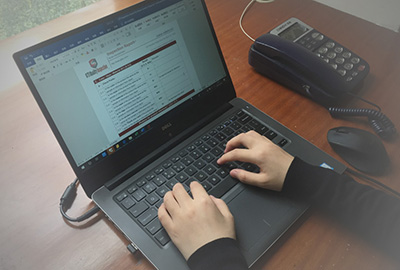 Service Items
---

Pre-shipment inspection (PSI)
Pre-shipment inspection is performed when the product is 100% finished and 80% packed. We conduct random sampling inspections according to according to customer requirements.
In the report before shipment, we will fully reflect the shipment quantity, packaging status and whether the product quality meets the standards.
To avoid any risk to your order, make sure that the products you purchase meet your specifications and contract requirements before you pay for the product.
The inspection contents include product style, size, color, workmanship, appearance, function, safety, reliability, packaging method, relevant labeling, storage conditions, transportation safety and other customer-specified requirements.

During Production Inspection (DPI)
When the product is 50% completed, we check and evaluate the quality of semi-finished and finished products according to your product specifications and issue an inspection report.
The during production inspection can help you confirm whether the quality, function, appearance and other requirements of the product are consistent with your specifications throughout the production process,and it is also beneficial for early detection of any non-compliance, thereby reducing delays in factory delivery risks.
The inspection content includes production line assessment and progress confirmation, enabling defective products to be improved in a timely manner, assessing the delivery time, inspecting semi-finished products in each production process, and checking the style, size, color, process, appearance, function, safety, reliability, packaging method, related labeling, storage conditions, transportation safety and other customer-specified requirements of the finished products.

Initial Production Inspection (IPI)
When your goods are 20% completed, our inspectors will come to the factory to perform the following inspections of the products.
This inspection can avoid batch problems and major defects in the entire order. If there is a problem, you have time to improve it to ensure the delivery time and product quality.
The inspection contents include confirming the production plan, inspecting the finished product's style, size, color, process, appearance, function, safety, reliability, packaging method, relevant labeling, storage conditions, transportation safety, and other customer-specified requirements.

Full Inspection & Acceptance Inspection
All inspections can be performed before or after packaging according to customer requirements. According to customer requirements, in our company's inspection center or at a location designated by the customer, we will Inspect the appearance, function and safety of each product; differentiate good products from bad products in strict accordance with customers' quality requirements.
And report the inspection results to customers in a timely manner. After the inspection is completed, the good products are packed in boxes and sealed with special seals. The defective products are classified and returned to the factory.
ROC ensures that every product shipped will meets your quality requirements:We will provide feedback data including:
All inspection reports, related pictures, abnormal conditions, causes, countermeasures, and processing methods ROC's inspection plant focuses on the inspection of the Japanese market. Strict implementation of the Japanese-style management system, with professional inspection staff and strictly controlled inspection venues, can provide you with professional full-inspection services at the inspection center.

Production Monitoring (PM)
Inspectors are dispatched to the factory from the beginning of production to track and confirm the entire production process, quality, and production progress.
Analyze and find out the reasons for abnormal quality production, make countermeasures for causes, confirm the factory implementation, and report all field conditions to ustomers in a timely manner.
Product defects and production progress are discovered in time during the production process, and timely adjustment plans are made to ensure that your products can be smoothly produced throughout the production process.
The inspection content includes production progress management, bad parts management and control during production, improvement requirements for the factory, confirmation of the implementation of improvements, confirmation of implementation results, timely feedback on production conditions and abnormal conditions.

Factory Audit (FA)
According to audit requirements, ROC auditors will audit the manufacturers' business reliability, production capacity, quality management system, social responsibility audit, and company organization and production conditions.
We audit our factories so that you can choose the right supplier.
The assessment includes factory business license, factory certification and identity verification, factory contact information and location, company organizational structure and scale, documents and process control, internal training, raw materials and supplier management, laboratory internal testing and evaluation, and sample development capabilities , factory facilities and equipment conditions, factory production capacity, arranging and packaging conditions, tool calibration and maintenance records, metal testing, quality control systems, social responsibility, please refer to ROC's factory audit list for details.

Container Loading Supervision (CLS)
Supervision services include assessing the condition of the container, checking product information, checking the number of products loaded in the container, checking packaging information, and supervising the entire container loading process, randomly selecting a box of products to check the appearance and function.
To avoid high risk of loading the wrong or damaged product, or at wrong quantity, etc. Inspectors monitor at the loading site to ensure that your products are safely packed.
The inspection contents include recording the weather conditions, container arrival time, container number and trailer number; whether the container is damaged, wet or have special odor, quantity and outer packaging condition; randomly checking a box of products to confirm that they are the products that actually required to be loaded into the containers; supervising container loading process to ensure minimal damage and maximize space utilization; sealing containers with customs seals; recording the seals, and container departure times.
Professional in wood board inspetion, because we are manufacturer
---
We are the strong supporter for the quality control before getting your goods out of China.
During production, many things and details can go wrong.
Finding the right quality control agency is neccessary.
ROC professional in wood board materials inspetion stem from ROC 25 years wood board manufacturing experience.
ROC Quality Inspection can not only help you ensure and improve the product quality, but also strengthen your business and sales, and help you build good reputation as we make sure that your customers
ROC inspection advantages
---
Decrease the risks for the product quality to the lowest
Ensure your production quality and provide the improvement measures at once
Help you to ensure the pass rate
Ensure the delivery time
Decrease your business risks
Help you to choose the best supplier
Prevent potential quality issues from happening
Ensure that your products are loaded in the containers in a correct way and on right quantity
◎Products Inspection Service Range
Plywood
OSB
MDF
Melamine board
LVL produts
Other wood materials
---
Post time: Mar-22-2023