4mm CDX Plywood – Top-Notch Plywood for Roofing and More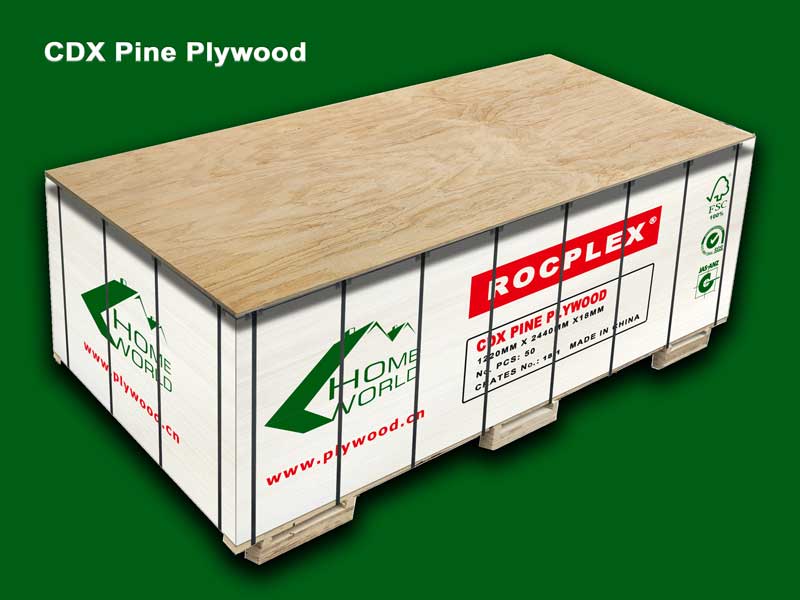 When you're embarking on roofing and timber panel projects, the paramount factors are strength, reliability, and versatility. Look no further than our 4mm CDX Plywood, meticulously crafted to excel in such endeavors. Whether you're tackling roofing installations or other demanding applications, this plywood has been designed to not only meet but exceed your expectations. Engineered to endure the diverse challenges of Australian conditions, it represents the perfect amalgamation of unwavering durability and exceptional flexibility.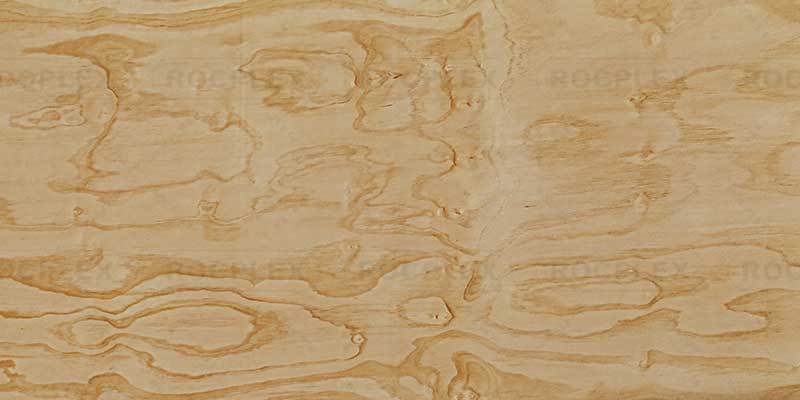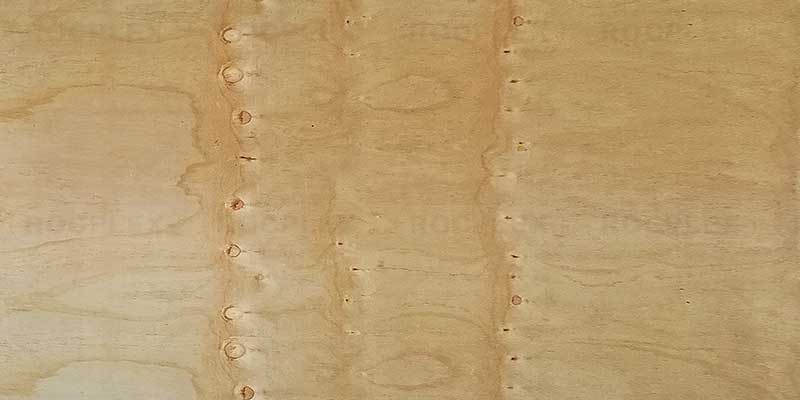 ---
ROCPLEX 4mm CDX Plywood Advantages:
Smooth, Lightweight, Strong, and Durable: Our 4mm plywood offers ease of handling and effortless construction.
Sustainable Sourcing: Certified FSC and PEFC logging support eco-friendly practices.
Tailored Dimensions: Customize sizes for a perfect fit in your project.
OEM/ODM Options: We cater to your unique needs and preferences.
Competitive Pricing: High-quality, affordable products without compromising performance.
Versatile Applications: Ideal for roofing, timber panels, cabinetry, and more.
Easy to Work With: Its 4mm thickness simplifies cutting and shaping.
Exceptional Service: Our dedicated team ensures your satisfaction with prompt assistance.
---
Applications:
Roofing: Create a secure and reliable roofing structure that can endure the elements with our 4mm CDX Plywood.
Timber Panels: Enhance the aesthetics of your interior spaces by using this plywood for timber paneling, ceilings, and walls.
DIY Projects: Whether you're building a timber-based furniture piece or working on a small home improvement project, our 4mm plywood is versatile and easy to work with.
Australian Conditions: Designed to thrive in Australian conditions, it's an ideal choice for projects across the country.
Construction: Incorporate it into your construction projects for framing, bracing, and more
---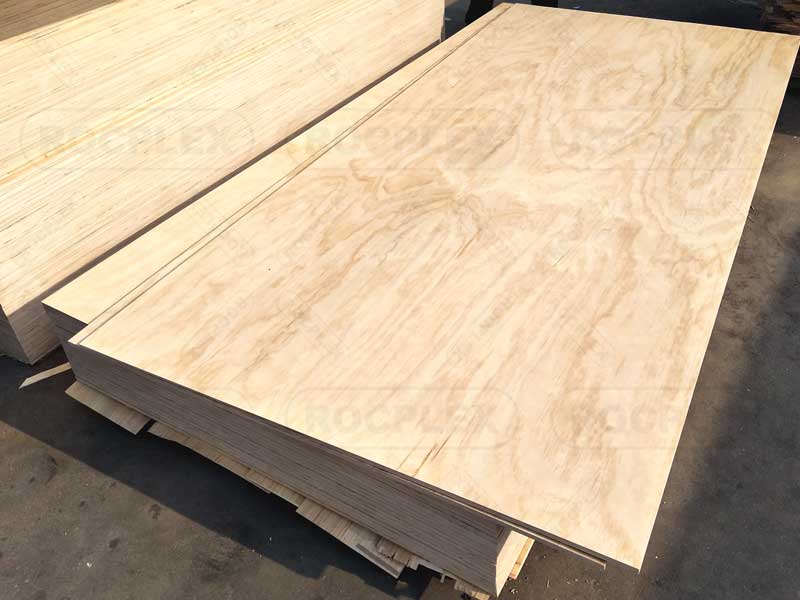 ---
ROCPLEX

CDX Plywood Data
Normal

Thickness

Sheet Size (mm)

Grade

Density(kg/cm)

Glue

Thickness

tolerance

Packing

Unit

(sheets)

Face and back

Core Materials

Moisture

1/8inch (2.7-3.6mm)

1220×2440

CDX

580

Pine veneer

poplar/hardwood/ pine

8-14 %

waterproof

+/-0.2mm

150 / 400

1/2inch (12-12.7mm)

1220×2440

550

Pine veneer

poplar/hardwood/ pine

8-14 %

+/-0.5mm

70 / 90

5/8inch (15-16mm)

1220×2440

530

Pine veneer

poplar/hardwood/ pine

8-14 %

+/-0.5mm

60 / 70

3/4inch (18-19mm)

1220×2440

520

Pine veneer

poplar/hardwood/ pine

8-14 %

+/-0.5mm

50 / 60
---
---

---
ROCPLEX

CDX Plywood Packing & Loading
| | | | | |
| --- | --- | --- | --- | --- |
| Container Type | Pallets | Volume | Gross Weight | Net Weight |
| 20 GP | 10 pallets | 20 CBM | 13000KGS | 12500KGS |
| 40 HQ | 20 pallets | 40 CBM | 25000KGS | 24500KGS |

---
Meanwhile, we also can supply you with the plywood for the roof, sheathing plywood, shuttering plywood and etc.
We are especially professional in supplying CDX plywood.
Please contact our sales team for more detailed information regarding cheap plywood sheets.
---
ROCPLEX

4mm CDX Plywood
Elevate your construction projects with ROCPLEX 4mm CDX plywood. As a trusted and renowned plywood brand, we offer high-quality and affordable solutions for all your construction needs.
Our 4mm CDX plywood is designed to deliver exceptional performance and reliability. Crafted with precision and attention to detail, this plywood is engineered to meet the highest standards of quality. The CDX grade classification ensures its suitability for exterior applications, making it resistant to moisture and weathering.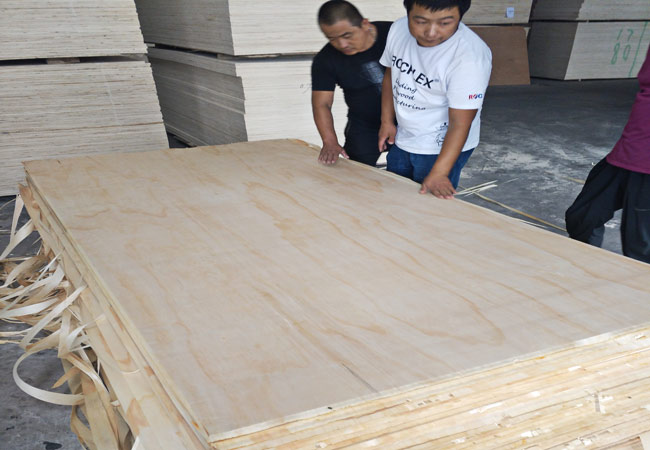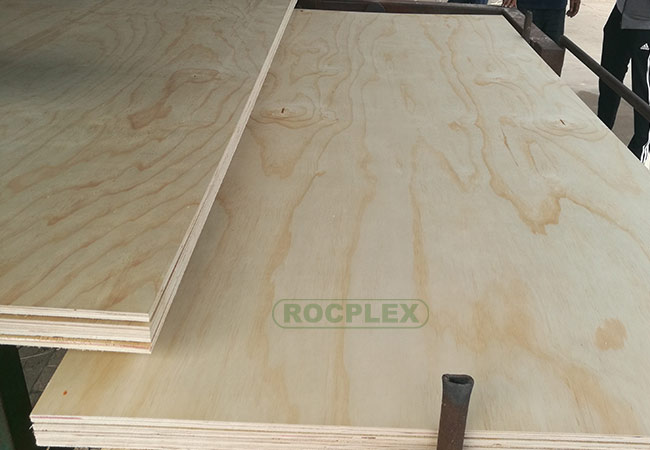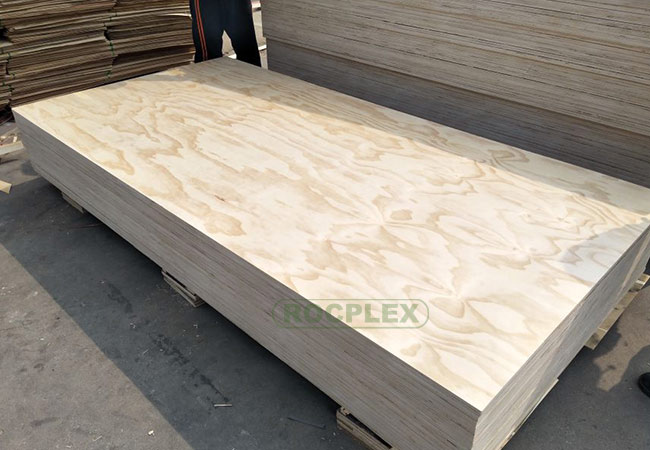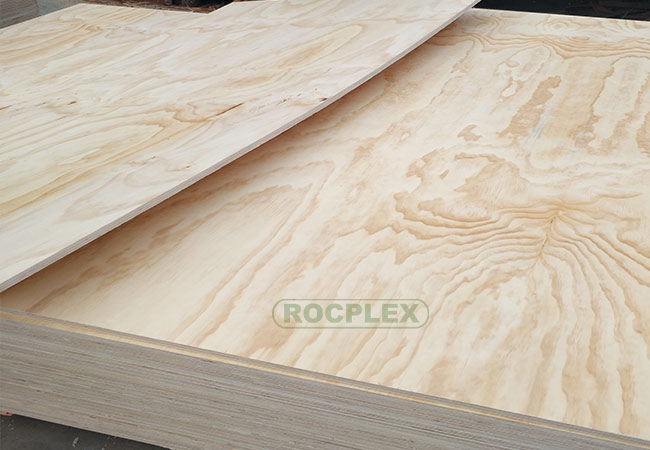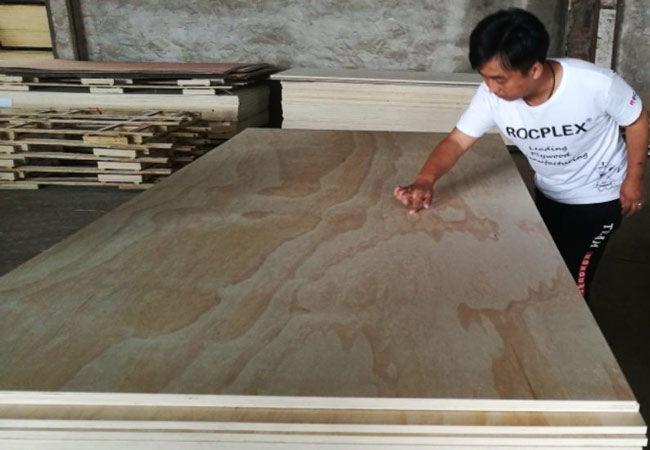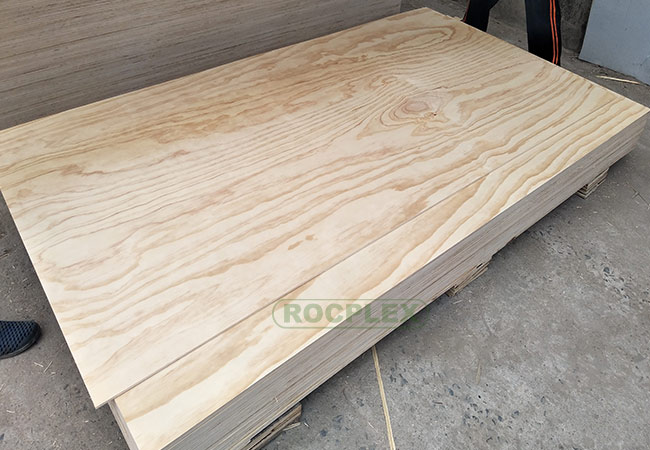 ---
---
---
Previous:
Revolutionize Construction with SENSO Formwork LVL: Unleash Innovation in Formwork Solutions
---