Premium Quality EV Plywood for your structure
In the world of construction materials, the quest for sustainable and durable solutions has never been more crucial. Enter EV Plywood, an innovative and eco-friendly choice that is reshaping the landscape of modern building practices.
EV Plywood, short for Environmentally Veneered Plywood, represents a groundbreaking approach to traditional plywood manufacturing. Plywood, a sheet material composed of layers of wood veneers glued together, has long been a staple in construction for its strength and versatility. However, the environmental impact of conventional plywood production has raised concerns.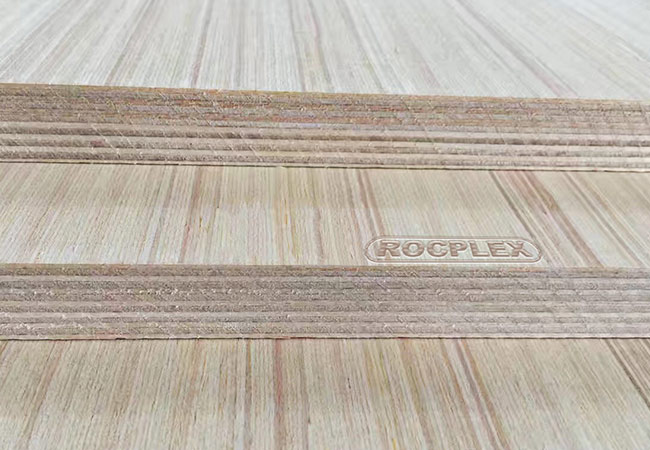 Normal

Thickness

Sheet Size (mm)

Grade

Density(kg/cm)

Glue

Thickness

tolerance

Packing

Unit

(sheets)

Face and back

Core Materials

Moisture

1/8inch (2.7-3.6mm)

1220×2440

AA

A/B

580

EV veneer

poplar/hardwood/ birch

8-14 %

MR

E2

E1

E0

+/-0.2mm

150 / 400

1/2inch (12-12.7mm)

1220×2440

550

EV veneer

poplar/hardwood/ birch

8-14 %

+/-0.5mm

70 / 90

5/8inch (15-16mm)

1220×2440

530

EV veneer

poplar/hardwood/ birch

8-14 %

+/-0.5mm

60 / 70

3/4inch (18-19mm)

1220×2440

520

EV veneer

poplar/hardwood/ birch

8-14 %

+/-0.5mm

50 / 60
---
Advantages and Applications:
The benefits of EV Plywood extend beyond its sustainable credentials, making it a prime choice for a wide array of applications:
Resilience in Construction: EV Plywood retains the inherent strength of traditional plywood, making it ideal for a multitude of construction purposes, including roofing, flooring, formwork, and wall sheathing.
Interior Elegance: From cabinetry and furniture to wall paneling, EV Plywood lends a touch of natural beauty to interiors while upholding its strength and durability.
Exterior Excellence: In exterior applications, such as cladding and facades, EV Plywood showcases its resistance to weather and moisture, ensuring longevity even in challenging environments.
Sustainable Design: Architects and designers can embrace EV Plywood as a statement of sustainable design, aligning projects with eco-conscious values without compromising on quality.
Embracing a Sustainable Future:
EV Plywood stands as a testament to the industry's commitment to innovation and environmental responsibility. By reducing reliance on unsustainable practices, it serves as a cornerstone in the movement toward more sustainable construction methods.
Design Flexibility:
One of the most appealing aspects of EV Plywood is its adaptability to a range of design styles. The visible wood grain patterns add warmth and character to spaces, whether they're contemporary, rustic, or minimalistic.
---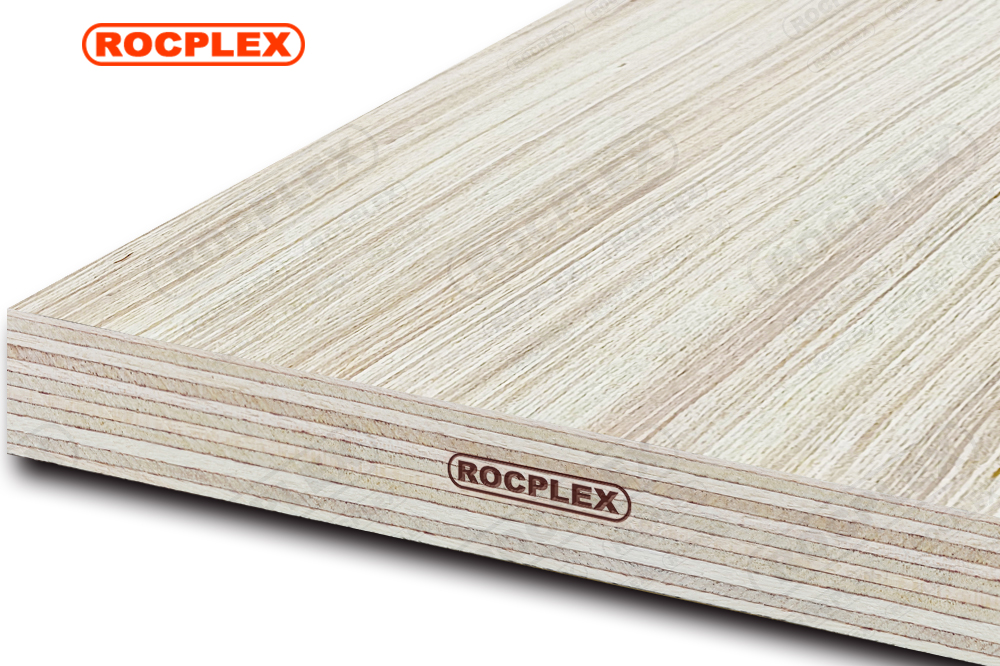 ---
ROCPLEX

EV Plywood Application

ROCPLEX EV Plywood can be used in various scenarios, offering versatility and beauty in multiple applications:
Ideal for cabinetry and furniture design, adding a touch of elegance and sophistication.
Perfect for wall paneling and architectural millwork, enhancing interior spaces.
Suitable for flooring applications, providing a durable and attractive surface.
Excellent for doors and window frames, showcasing the consistent beauty of engineered veneer.
Enhances the efficiency and aesthetics of retail store fixtures and office furniture.
---
ROCPLEX

Plywood Packing & Loading
| | | | | |
| --- | --- | --- | --- | --- |
| Container Type | Pallets | Volume | Gross Weight | Net Weight |
| 20 GP | 10 pallets | 20 CBM | 13000KGS | 12500KGS |
| 40 HQ | 20 pallets | 40 CBM | 25000KGS | 24500KGS |

---
---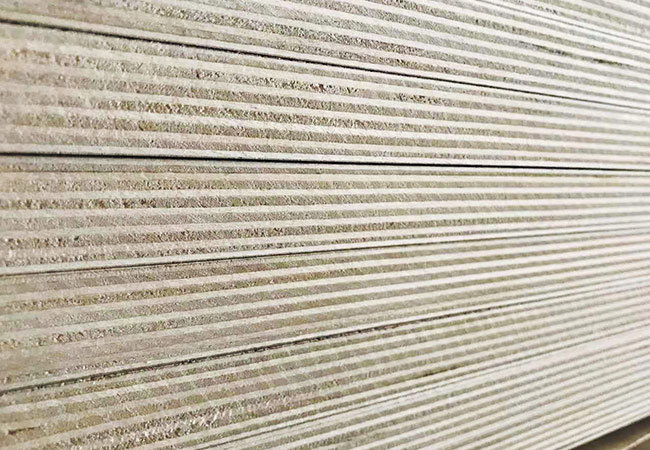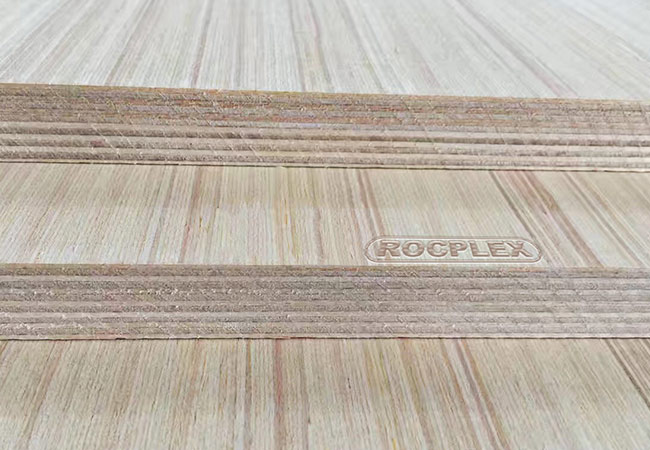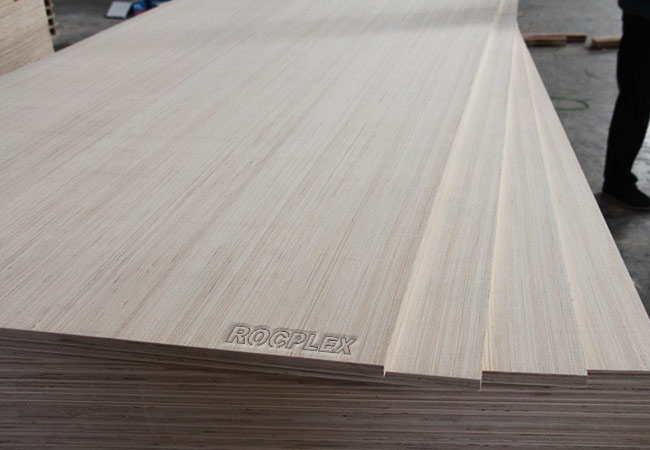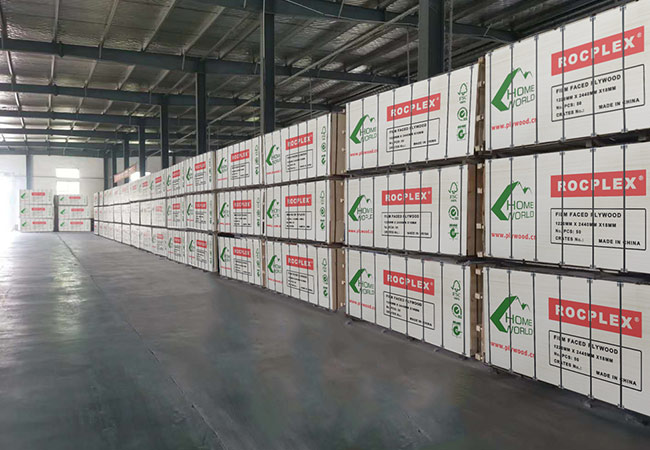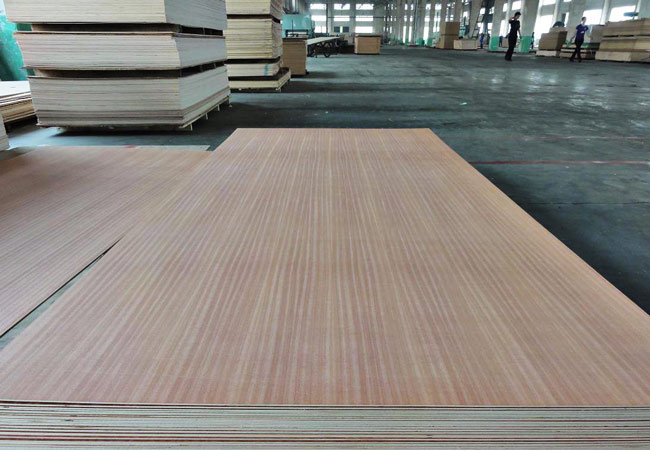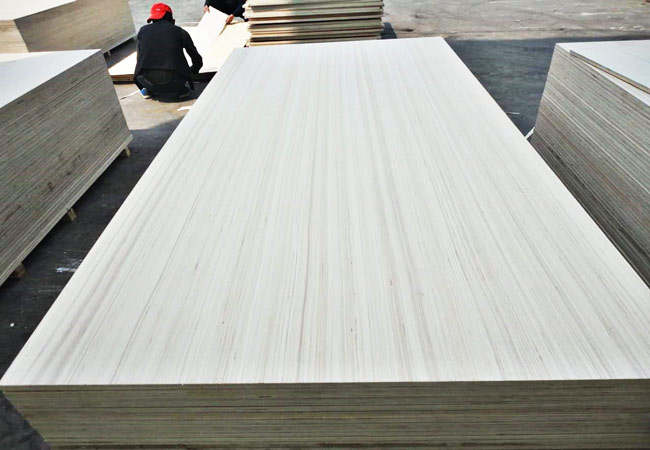 ---
EV Plywood FAQ
Q: What is EV plywood?
A: This plywood, also known as engineered veneer plywood, is a type of plywood that is made using a thin layer of natural wood veneer on top of several layers of engineered wood.
Q: What are the advantages of this plywood?
A: This plywood has several advantages, including being more cost-effective than solid wood, having a consistent appearance, and being more stable and less likely to warp or twist than solid wood. It is also available in a wide range of finishes and can be used for a variety of applications, such as furniture, cabinetry, and flooring.
Q: What sizes are available for EV plywood?
A: This plywood comes in various sizes, but the most common are 4×8 feet and 5×10 feet.
Q: What thicknesses are available for EV plywood?
A: This plywood is available in different thicknesses ranging from 1/8 inch to 1 inch.
Q: What grades of EV plywood are available?
A: This plywood is available in different grades, which determine the quality and appearance of the plywood. The grades include A, B, C, and D. Grade A is the highest quality, while grade D is the lowest quality.
---
---
Previous:
Revolutionize Construction with SENSO Formwork LVL: Unleash Innovation in Formwork Solutions
---