UV Birch Plywood 2440 x 1220 x 12mm UV Prefinished Wood ( Common: 1/2 in. 15/32 in. 4ft. x 8ft. UV Finished Birch Plywood )
ROCPLEX

UV Birch Plywood

Introducing UV Birch Plywood, specifically the 2440 x 1220 x 12mm variant. This prefinished wood offers a UV coating, providing a high-quality and durable solution for various projects. It is commonly referred to as 1/2 inch or 15/32 inch UV Finished Birch Plywood, with dimensions of 4ft. x 8ft.

UV Birch Plywood boasts a convenient size of 2440 x 1220mm (approximately 4ft. x 8ft.), offering ample coverage and working space for your woodworking needs. With a thickness of 12mm, it strikes a balance between stability and weight, making it manageable and versatile.

The UV coating applied to this plywood ensures a stunning finish and adds an extra layer of protection, enhancing its durability. The prefinished wood eliminates the need for additional finishing, saving you time and effort during your woodworking projects. The UV coating also helps the plywood withstand everyday wear and tear, ensuring long-lasting performance and aesthetics.

Whether you are a woodworking enthusiast or a professional, UV Birch Plywood provides a reliable and high-quality solution. Its UV prefinished surface, combined with its convenient size and durable construction, makes it an excellent choice for various applications that require beautiful, finished birch plywood.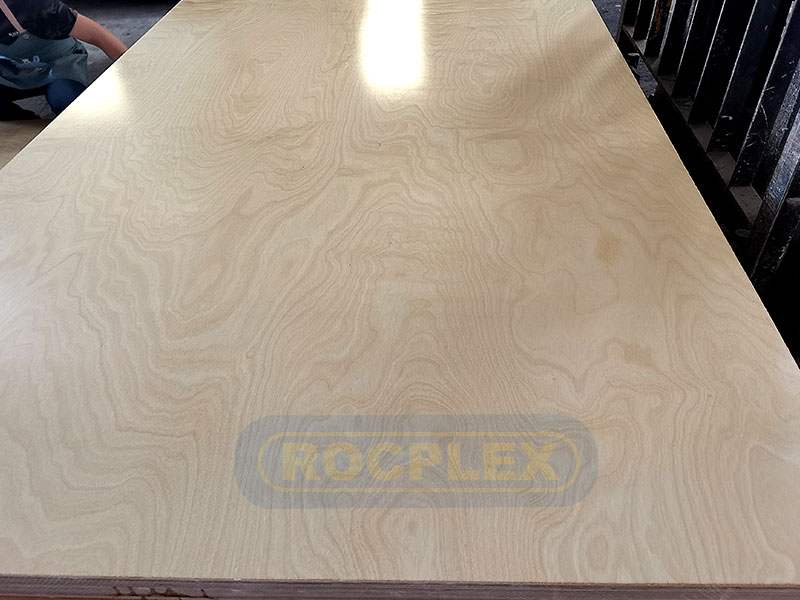 ---
ROCPLEX

UV Plywood Grades
Nomal

Thickness

Sheet Size (mm)

Grade

Density(kg/cbm)

Glue

Thickness

tolerance

Packing

Unit

(sheets)

Face and back

Core Materials

Moisture

1/8inch (2.7-3.6mm)

1220×2440

C+/C

C/C

C/D

D/E

740

Birch veneer

poplar/hardwood/ birch

8-14 %

MR

E2

E1

E0

+/-0.2mm

150 / 400

1/2inch (12-12.7mm)

1220×2440

720

Birch veneer

poplar/hardwood/ birch

8-14 %

+/-0.5mm

70 / 90

5/8inch (15-16mm)

1220×2440

720

Birch veneer

poplar/hardwood/ birch

8-14 %

+/-0.5mm

60 / 70

3/4inch (18-19mm)

1220×2440

720

Birch veneer

poplar/hardwood/ birch

8-14 %

+/-0.5mm

50 / 60
---
UV Coating: ROCPLEX UV Plywood comes with a pre-applied UV coating that offers excellent protection against scratches, fading, and moisture.
High-Quality Plywood: Made from premium-grade plywood material, ensuring strength, durability, and stability.
Smooth and Consistent Surface: The plywood has a smooth and consistent surface, providing an attractive finish once installed.
Dimensional Stability: ROCPLEX UV Plywood exhibits excellent dimensional stability, minimizing the risk of warping or shrinking over time.
Consistent Thickness: The plywood maintains consistent thickness throughout, ensuring uniformity and ease of use in various applications.
Versatility: Suitable for both interior and exterior applications, accommodating a wide range of design needs.
---
---
| | | | | |
| --- | --- | --- | --- | --- |
| Container Type | Pallets | Volume | Gross Weight | Net Weight |
| 20 GP | 10 pallets | 20 CBM | 13000KGS | 12500KGS |
| 40 HQ | 20 pallets | 35-50 CBM | 25000KGS | 24500KGS |

---
---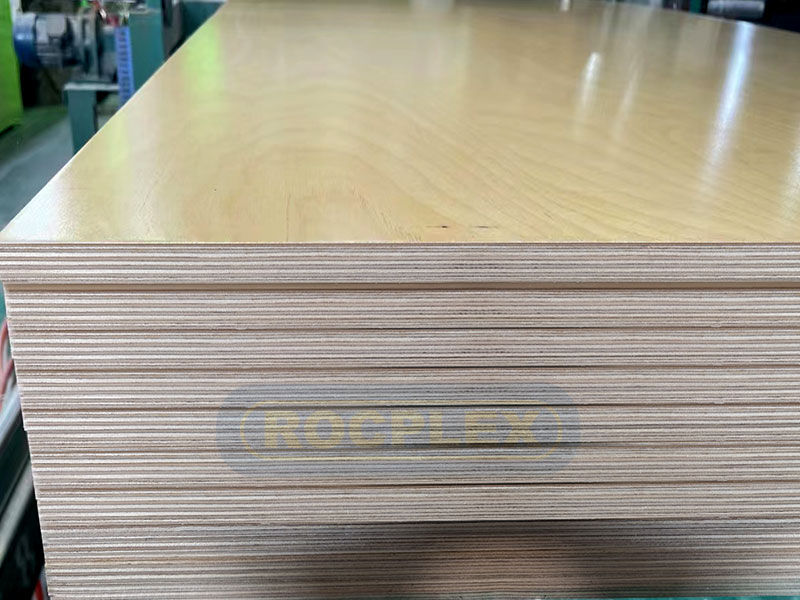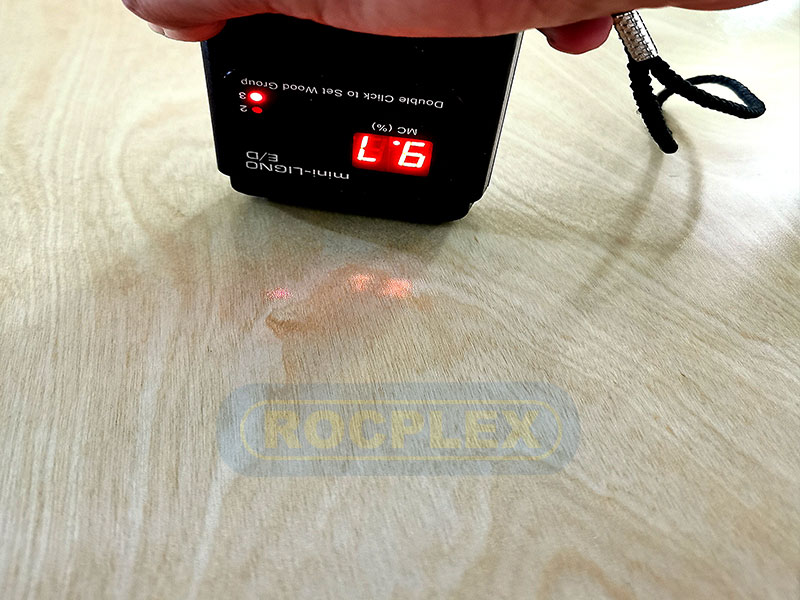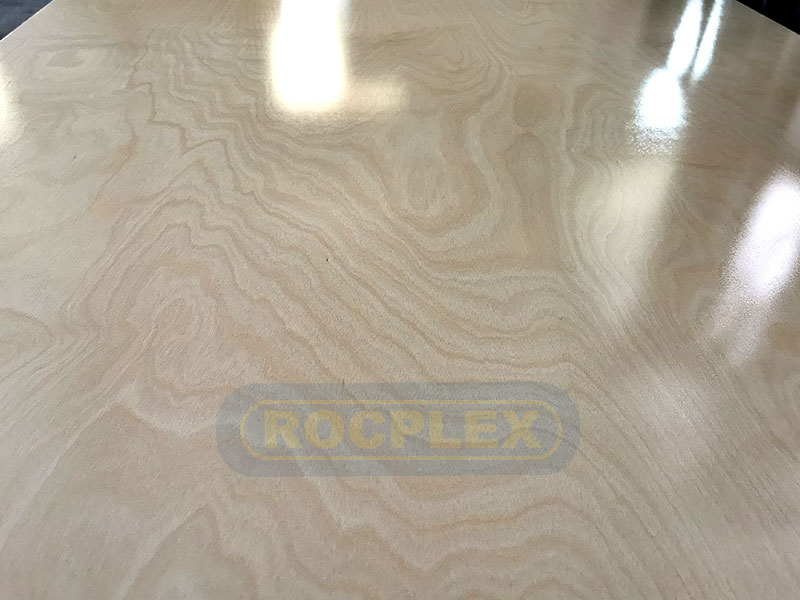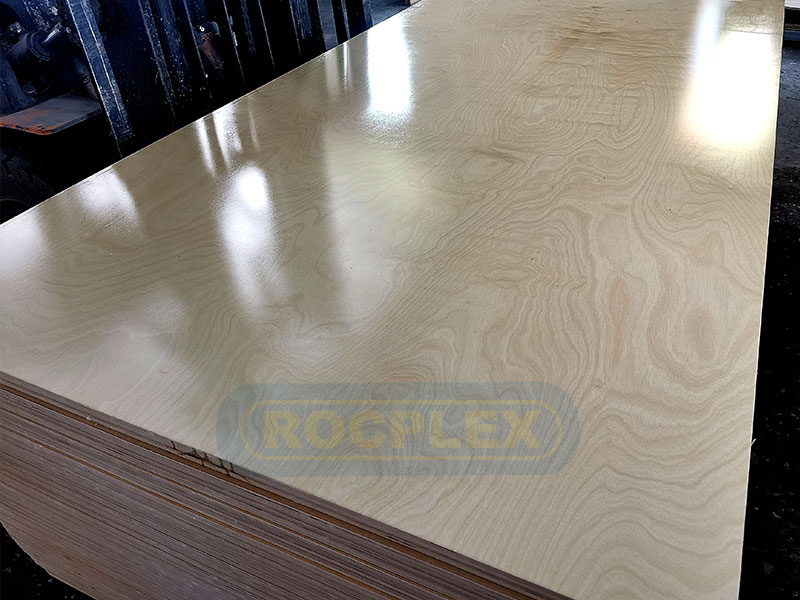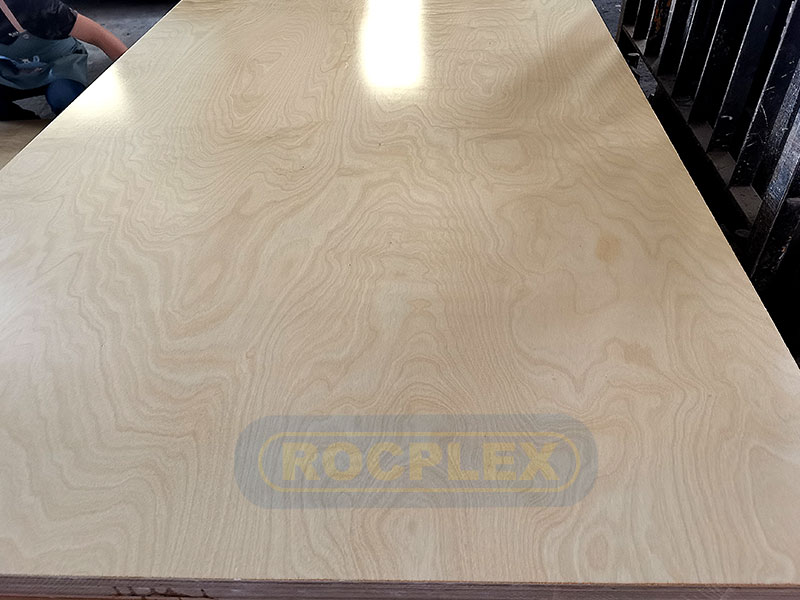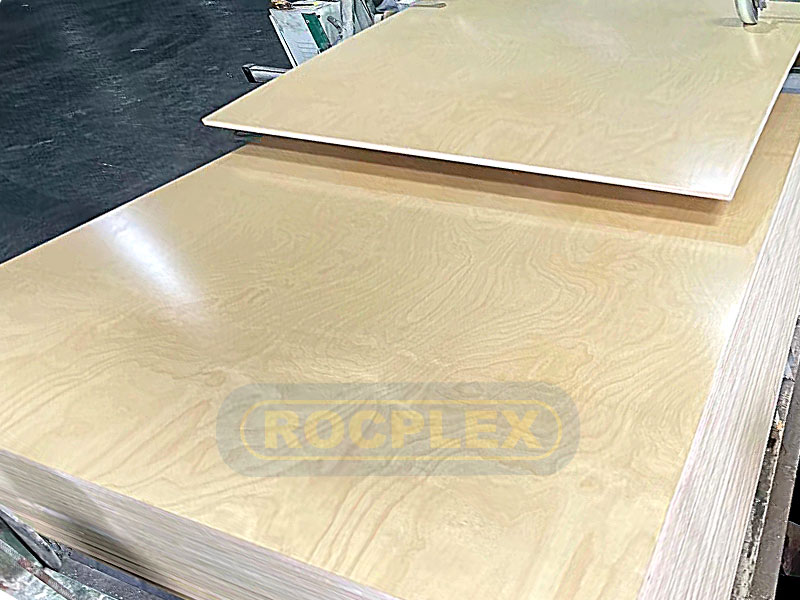 ---
---
---
Previous:
Revolutionize Construction with SENSO Formwork LVL: Unleash Innovation in Formwork Solutions
---