SENSOform LVL Beams 95 x 47 mm – Formwork LVL 11 Engineered Wood
SENSOform
Introducing SENSOform LVL Beams 95 x 47 mm – Formwork LVL 11 Engineered Wood:
SENSOform LVL Beams 95 x 47 mm are top-of-the-line engineered wood beams designed specifically for formwork applications. Crafted with precision and utilizing advanced technology, these beams offer exceptional performance and reliability for construction professionals.
Boasting a width of 95 mm and a height of 47 mm, these LVL (Laminated Veneer Lumber) beams provide impressive strength and stability. The Formwork LVL 11 designation indicates their ability to withstand heavy loads and excel in demanding construction environments.
One of the primary advantages of SENSOform LVL Beams is their exceptional durability. These beams are engineered to resist bending, warping, and deformation, ensuring consistent performance over extended periods. This level of durability allows for efficient and reliable formwork construction, even in challenging conditions.
Constructed using multiple layers of high-quality wood veneers bonded together with advanced adhesives, SENSOform LVL Beams offer remarkable load-bearing capacity while maintaining a lightweight profile. This lightweight design facilitates easier handling and installation, resulting in improved productivity on construction sites.
SENSOform

Formwok LVL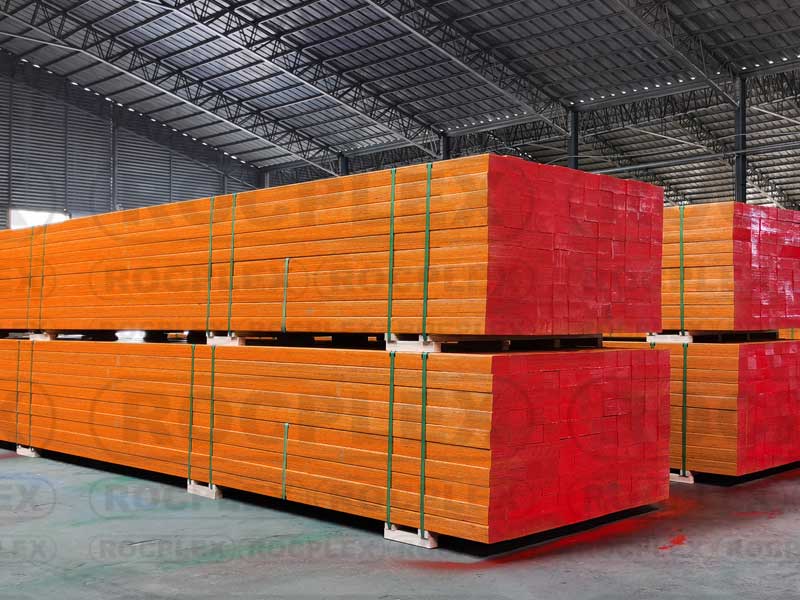 SENSOform

 LVL Beams Features & Benefits:
Width of 95 mm and height of 47 mm
Constructed with multiple layers of high-quality wood veneers
Utilizes advanced adhesives for enhanced structural integrity
Specifically designed for formwork applications
Lightweight design for easy handling and installation
Exceptional durability against bending, warping, and deformation
Withstands heavy loads in demanding construction environments
Versatile and easily customized for various formwork applications
Facilitates precise fitting for secure and accurate formwork structures
Smooth surface finish ensures consistent and uniform concrete pours.
Refer to the Specifications below for specifications on the major types of LVL formwork supplied by ROCPLEX or contact us to discuss further your needs.
SENSOform

Formwok LVL Beams Packing and Loading
---
---