Birch Brilliance: Explore the Versatility of 7mm Birch Finish Plywood
In the field of masonry, the choice of resources has a significant impact on how a project turns out. Embrace invention with 7mm birch finish plywood, a flexible blank canvas for imagination. This exceptional plywood variety gives your works a refined touch, improving their longevity and aesthetic appeal. Take a journey with us to inspect the unique qualities of 7mm birch finish plywood and the way it fits into a variety of situations without a hitch, turning ordinary concepts into astonishing realities.
Introducing the 2440 x 1220 x 7mm UV Birch Plywood, featuring prefinished wood with UV protection for durability. Commonly known as 4ft. x 8ft. UV Finished Birch Plywood, its 7mm thickness offers stability without excessive weight, while UV finishing enhances both appearance and longevity. This plywood streamlines projects by eliminating the need for extra finishing, ensuring lasting aesthetics and performance.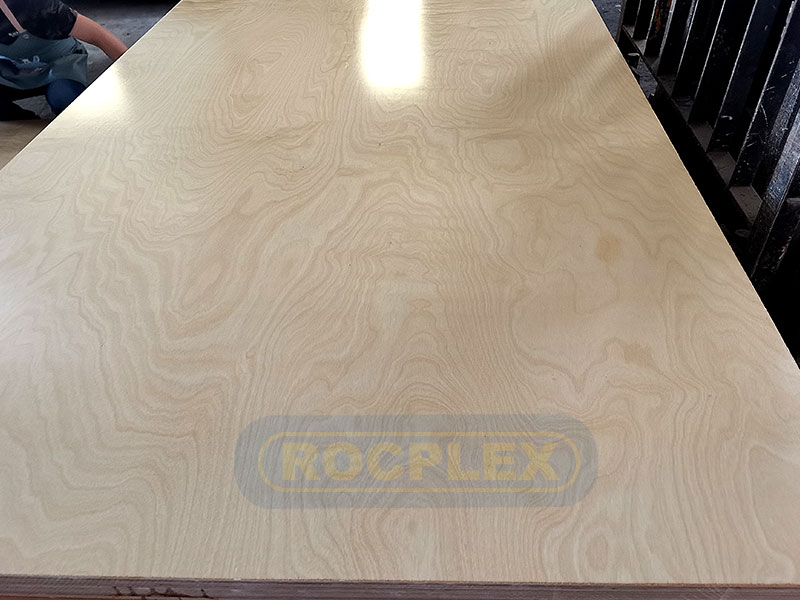 ---
ROCPLEX

UV Prefinished Birch Plywood Grades
Nomal

Thickness

Sheet Size (mm)

Grade

Density(kg/cbm)

Glue

Thickness

tolerance

Packing

Unit

(sheets)

Face and back

Core Materials

Moisture

1/8inch (2.7-3.6mm)

1220×2440

C+/C

C/C

C/D

D/E

740

Birch veneer

poplar/hardwood/ birch

8-14 %

MR

E2

E1

E0

+/-0.2mm

150 / 400

1/2inch (12-12.7mm)

1220×2440

720

Birch veneer

poplar/hardwood/ birch

8-14 %

+/-0.5mm

70 / 90

5/8inch (15-16mm)

1220×2440

720

Birch veneer

poplar/hardwood/ birch

8-14 %

+/-0.5mm

60 / 70

3/4inch (18-19mm)

1220×2440

720

Birch veneer

poplar/hardwood/ birch

8-14 %

+/-0.5mm

50 / 60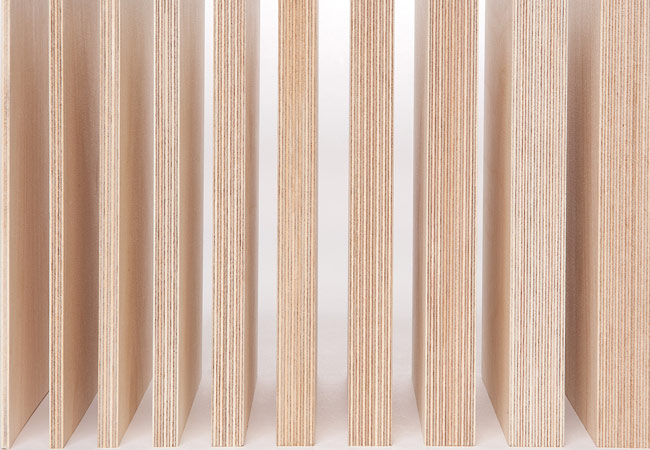 ---
Various applications for birch finish plywood:
Interior Design: Wall panels, ceilings, accents.
Furniture: Tables, chairs, cabinets, shelves.
Cabinetry: Kitchen, bathroom storage.
DIY Projects: Custom shelves, décor.
Retail Displays: Eye-catching fixtures.
Commercial Spaces: Offices, restaurants.
Architectural Features: Cladding, screens.
Artistic Installations: Sculptures, canvases.
Educational Settings: Classroom furniture.
Exhibition Design: Booths, installations.
Outdoor Use: Furniture, covered areas.
Choose ROCPLEX birch finish plywood
Quality: Consistent excellence.
Aesthetics: Natural wood charm.
Durability: Long-lasting strength.
Versatility: Adapts to various projects.
Sustainability: Eco-conscious choice.
Expertise: Years of experience.
Innovation: Leading trends.
Reliability: Dependable materials.
---
| | | | | |
| --- | --- | --- | --- | --- |
| Container Type | Pallets | Volume | Gross Weight | Net Weight |
| 20 GP | 10 pallets | 20 CBM | 13000KGS | 12500KGS |
| 40 HQ | 20 pallets | 35-50 CBM | 25000KGS | 24500KGS |

---
---
---
---
Previous:
Revolutionize Construction with SENSO Formwork LVL: Unleash Innovation in Formwork Solutions
---