Door Skin
ROCPLEX Door Skins are a versatile and customizable solution for door panel applications. With a wide range of mold styles, we can accommodate various customer requests, including different wood types and customized coloring options.
Our extensive collection of over 1200 wood grain decors and uni colors ensures a vast selection to choose from, allowing you to find the perfect aesthetic for your project.
Strength is a key characteristic of our ROCPLEX Door Skins. The final lacquering process provides durability and enhances the appearance of the wood grain decors and colors. Additionally, our technical center is equipped with a laboratory facility that enables us to create almost any pattern or design desired by the customer, offering a tailor-made service.
ROCPLEX Door Skins can be easily processed using standard woodworking machinery and tools. However, we recommend conducting your own trials and tests to ensure compatibility with your specific requirements.
Environmental compatibility is a priority for us. The production of ROCPLEX Door Skins starts with the use of environmentally-friendly materials, including untreated timber and low-formaldehyde binding agents. Our manufacturing process is innovatively ecological and gentle, further minimizing the environmental impact. The lacquering process is carried out using water-based emulsions only, contributing to the eco-friendly nature of our products.
ROCPLEX Door Skins are available in two core material options: HDF (High-Density Fiberboard) or plywood. This flexibility allows you to choose the core material that best suits your project's needs, ensuring both strength and performance.
730mmx2135mm
830mmx2135mm
920mmx2135mm
1050mmx2135mm
690mmX2150mm
840mmX2150mm
920mmX2150mm
1050mmX2150mm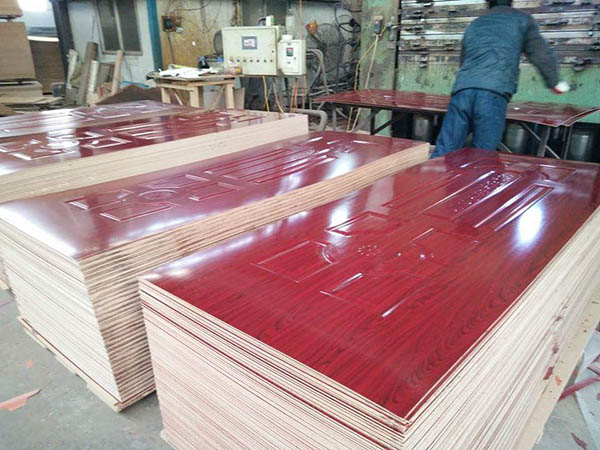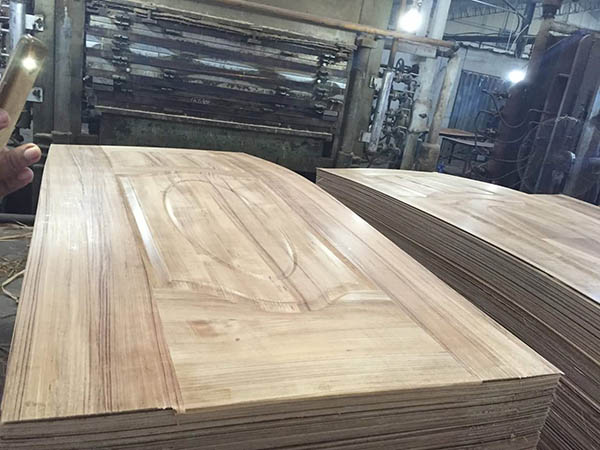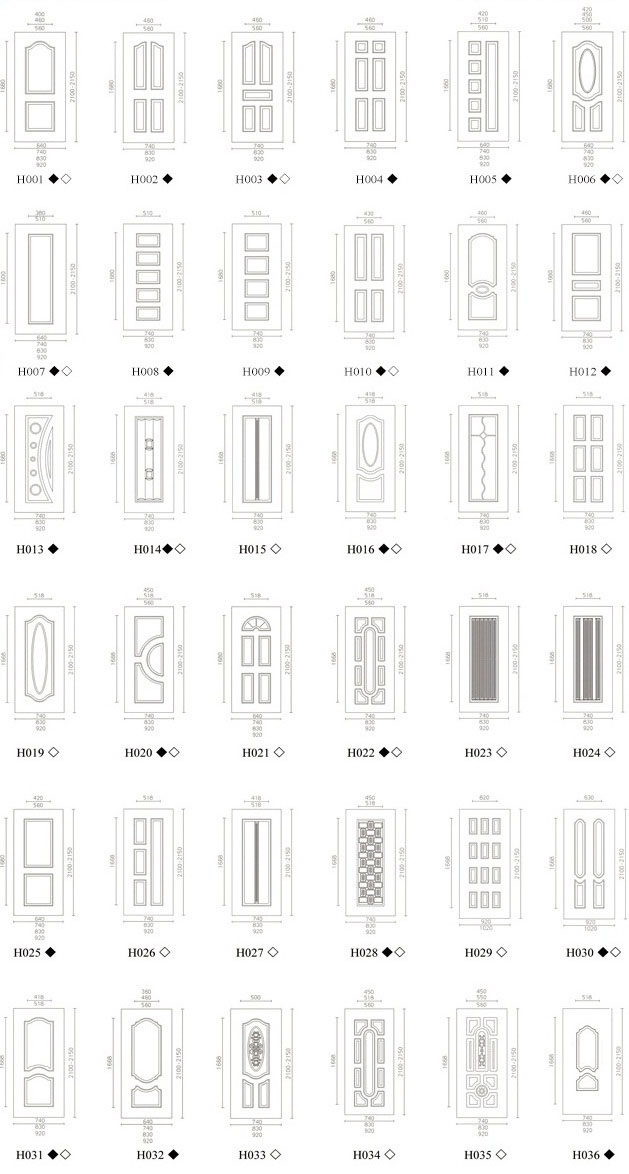 ---
Door Skin Features
1. Material: Door skins are available in various materials, such as steel, aluminum, fiberglass, and wood. Each material has its unique features, such as durability, resistance to moisture, and aesthetics.
2. Thickness: Door skins come in different thicknesses, ranging from 0.6mm to 1.2mm. The thickness of the door skin depends on the material used and the level of security required.
3. Design: Door skins come in a variety of designs and finishes, including smooth, textured, embossed, and raised panels. The design can enhance the aesthetic appeal of the door and match the style of the building.
4. Color: Door skins can be painted or coated with different colors and finishes, such as gloss, matte, and metallic. The color can complement the surrounding décor and enhance the door's overall appearance.
5. Insulation: Some door skins are designed with insulation materials, such as foam, to improve energy efficiency and reduce noise transmission.
6. Fire Resistance: Door skins can be designed to be fire-resistant to provide additional protection against fire.
7. Maintenance: Door skins require regular maintenance to keep them in good condition. The maintenance requirements depend on the material and finish of the door skin. For example, wood door skins may require periodic sanding and resealing, while metal door skins may need to be repainted or coated.
---
---
Previous:
Revolutionize Construction with SENSO Formwork LVL: Unleash Innovation in Formwork Solutions
---