Buy Exquisite Black Walnut Plywood for Luxury Woodworking Projects
Unveiling the Exquisite Black Walnut Plywood Board: Elevate Your Projects with Unmatched Quality and Natural Splendor. Measuring 1220 x 2440 millimeters, it's the Ultimate Choice for Discerning Architects, Designers, and Artisans. Meticulously Sourced from Select Black Walnut, Revered for Its Rich Hues and Unique Grain Patterns. Elevate Your Creations with a Touch of Refinement and Timeless Elegance. From Furniture to Interiors, Unleash Uniqueness and Charm.
Spanning from 2.7mm to 21mm, the thickness of this exquisite Black Walnut Plywood offers a tailored choice for your project needs. This versatility ensures the perfect balance between strength and adaptability, catering to projects of all sizes and intricacies.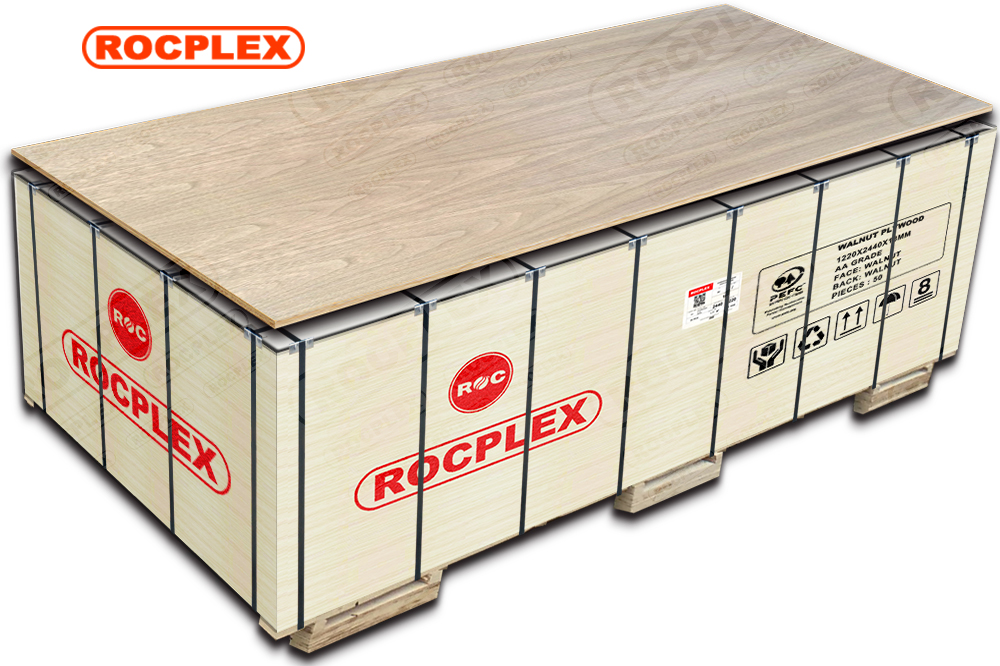 Normal

Thickness

Sheet Size (mm)

Grade

Density(kg/cm)

Glue

Thickness

tolerance

Packing

Unit

(sheets)

Face and back

Core Materials

Moisture

1/8inch (2.7-3.6mm)

1220×2440

AAA

AA

A

580
eneer poplarv
---
ROCPLEX

Plywood Thickness
---

---
ROCPLEX Black Walnut Plywood: Versatile Applications Unveiled
Elegant Accents: Elevate luxury furniture, cabinetry, and woodcraft with a touch of refinement.
Architectural Grace: Elevate interiors – embrace wall paneling, ceilings, and millwork to enrich visual aesthetics.
Entrancing Frames: Showcase black walnut elegance in the decorative door and window frames.
Strong & Chic: Perfect for resilient countertops, tabletops, and sleek shelves.
Craftsmanship Redefined: For tailored carpentry and joinery, experience the adaptability of Black Walnut Plywood 3/4.
ROCPLEX Black Walnut Plywood Advantage: Your Choice Elevated
Captivating Beauty: Revel in black walnut's allure – deep color and distinct grain patterns.
Eco-Responsible Origin: From FSC and PEFC-certified forests, aligning with E1 emission standards.
Flawless Perfection: Smooth surface sans core voids, knots, or splits – for impeccable outcomes.
Tailored Precision: Customize sizes and thicknesses, catering to diverse project requisites.
Custom Craftsmanship: Seamlessly tailored solutions with available OEM/ODM services.
Unwavering Strength: Equipped with remarkable stability, adaptable for various applications.
Value Beyond Compare: Competitive pricing, without compromise on quality.
Versatile Ingenuity: Black walnut plywood 3/4 – a fusion of structural strength and decorative finesse.
Choose ROCPLEX Black Walnut Plywood – Where Excellence Meets Your Expectations.
---
---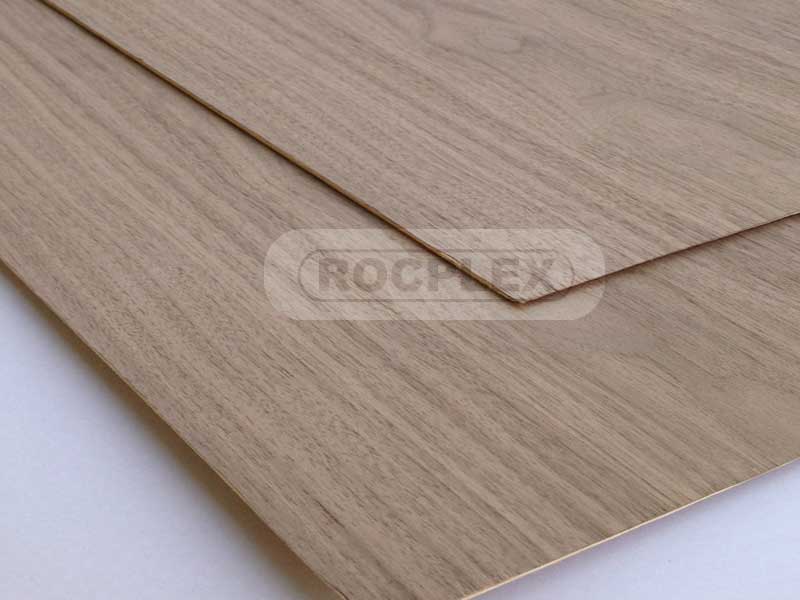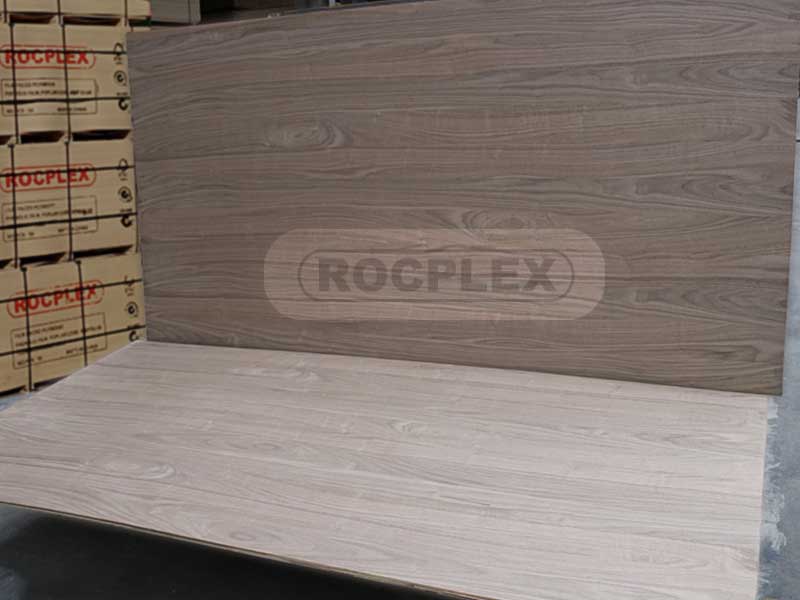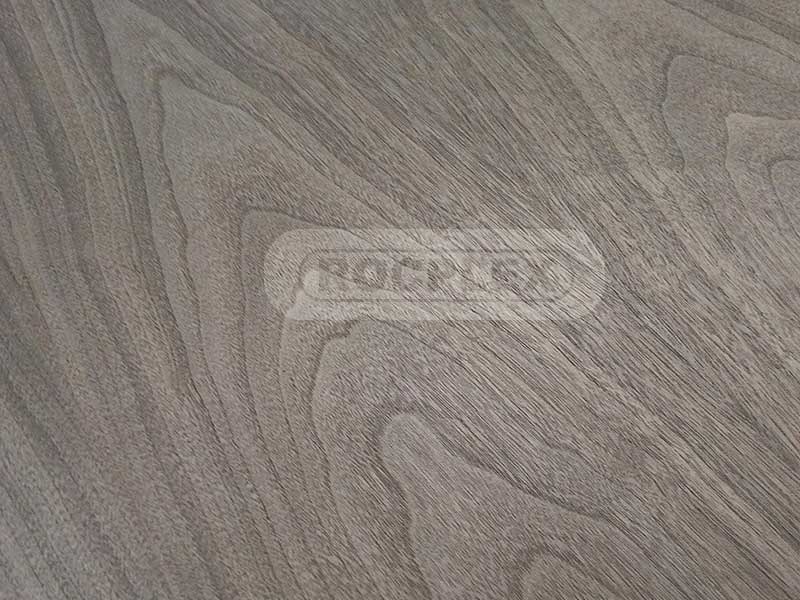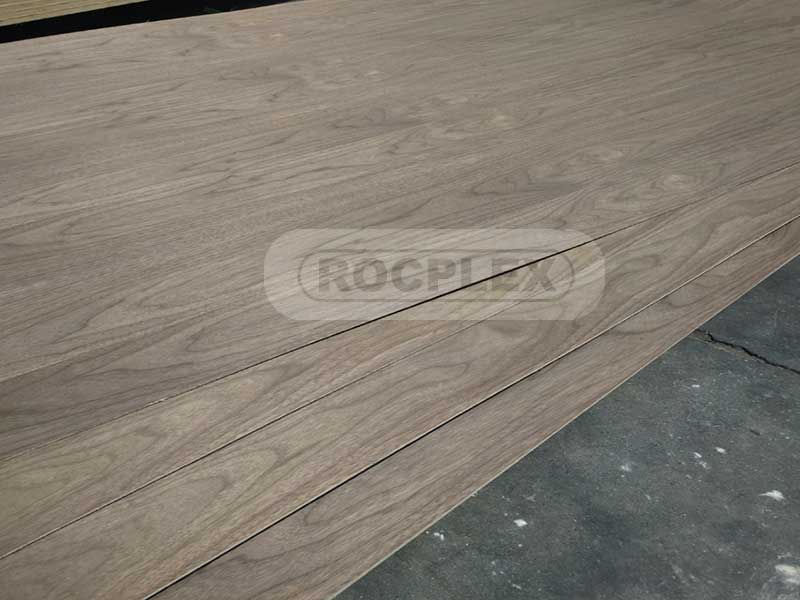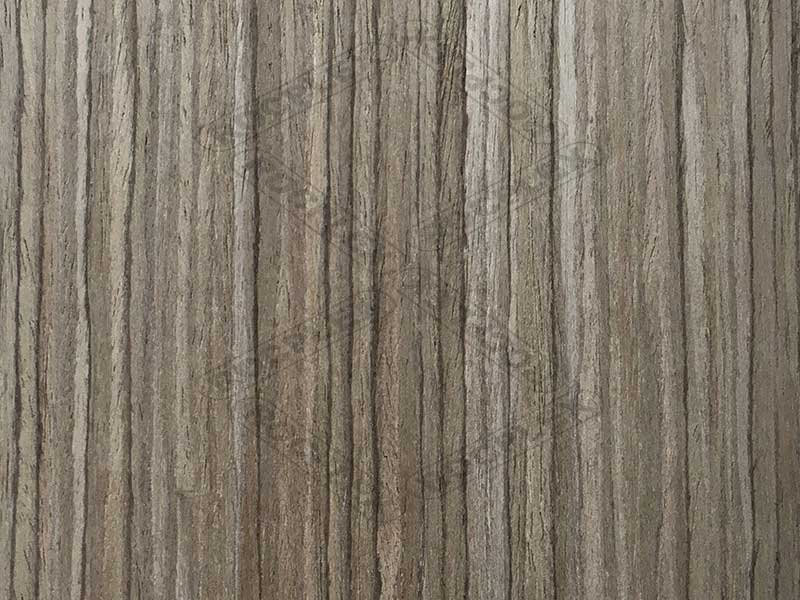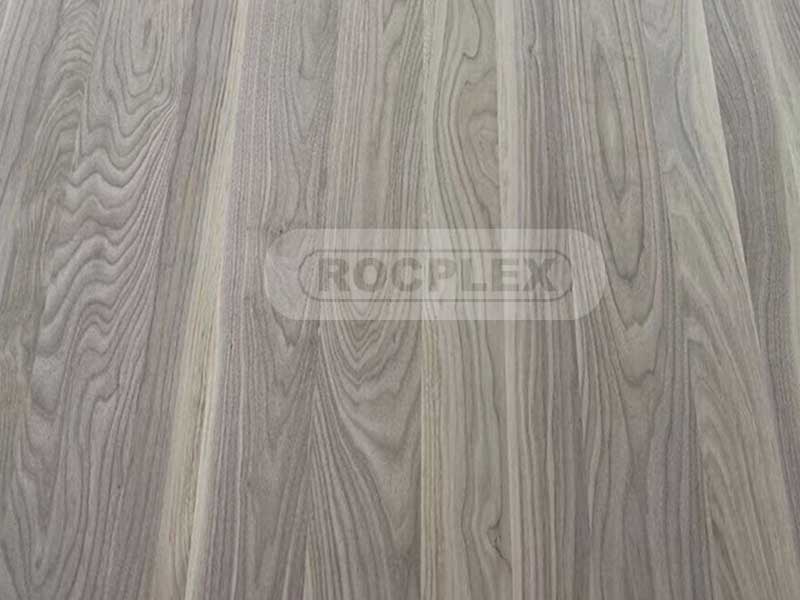 ---
---
---
---