High-Quality 25mm Plywood Film Faced Form Boards: Ideal for Concrete Construction Projects
Every year, the construction sector has a demand for new building materials. Researchers and industry experts are always looking for new building materials to address the problems brought on by current construction materials. Todays widely used 25mm plywood has eclipsed more traditional construction materials like bricks, real wood, plastic, etc. Plywood is a great material because to its flexibility, strength, and light weight.
---
ROCPLEX

25mm Film Faced Shuttering Plywood Technical characteristics
Sr No.

Property

Unit

Test Method

Value Of Test

Result

1

Moisture Content

%

EN 322

7.5

Check out

2

Density

kg/m3

EN 323

690

Check out

3

Bonding Quality

Bonding Quality

Mpa

EN 314

1.68-0.81

Check out

4

Bonding Quality

Damage Rate

%

EN 314

85%

Check out

5

Bending Modulus of Elasticity

Longitudinal

Mpa

EN 310

6997

Check out

6

Bending Modulus of Elasticity

Lateral

Mpa

EN 310

6090

Check out

7

Longitudinal

Mpa

EN 310

59

Check out

8

Lateral

Mpa

EN 310

43.77

Check out

9

Cycle Life

About 15-25 Repeated Using Times According To Projects By Formwork Application
---
Properties of phenolic plywood
High strength and dimensional stability
25mm plywood thick is incredibly adaptable and may be used for a wide range of projects, including flooring, wall panels, and roofing. It is also among the wood products with the best dimensional stability, which means it is less prone to warp or contract over time.
High Impact Resistant
25 mm plywood is a common material for industrial and construction applications because to its great impact resistance. Due to this quality, concrete form boards is able to bear significant force without cracking. Plywood is a common option for applications that need for a sturdy and long-lasting product because to its strength and durability.
Panel Shear or Braced Panels Shear
Braced or Sheared Panels Shear wood concrete forms are particularly durable in shear and are frequently used in construction as shear walls. Strong adhesive is used to bond the panels together, and staples or nails are used to strengthen the seams. The panels are also frequently used in building as bracing and are particularly efficient in this purpose.
Resistant to Water and Chemicals
Although wood forming for concrete is often thought of as a durable material, its resistance to chemicals and water relies on the kind of wood used, the adhesives used to hold the layers of wood together, and the finish used on the surface. Compared to other varieties of plywood, some are more resistant to chemicals and water.
---
ROCPLEX

Brown Film Faced Plywood Save Time, Labor, and Cost
ROCPLEX Film faced plywood Save cost

Be special for phenolic glue and film

The smooth plywood film-faced plywood can be disassembled and used repeatedly for both faces, saving 25% of the cost.

Optimization for the special grade of core

Be special for adhesive

ROCPLEX Film faced plywood Shorten the duration

Excellent effect of de-molding

Shorten 30% of the duration.

Avoid the reconstruction of the wall

Be easy to incise and blend

ROCPLEX Film faced plywood the high-quality casting

The flat and smooth faces

The faces are flat and smooth, avoiding bleeding out remains of bubbles and concrete.

The structure of waterproof and breathability

The edges are polished carefully
---
ROCPLEX

25mm Film Faced Shuttering Plywood Packing and Loading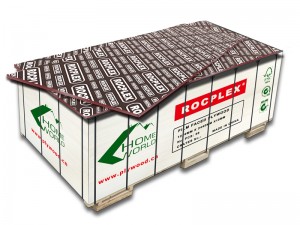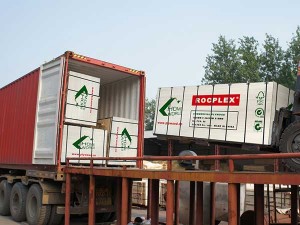 | | | | | |
| --- | --- | --- | --- | --- |
| Container Type | Pallets | Volume | Gross Weight | Net Weight |
| 20 GP | 8 pallets | 22 CBM | 13000KGS | 12500KGS |
| 40 HQ | 18 pallets | 53 CBM | 27500KGS | 28000KGS |
Meanwhile, we also can supply you the concrete forming wood, commercial plywood, three-quarter plywood and etc.
We are especially professional in supplying form plywood shuttering boards.
Please contact our sales team for more detailed information regarding shuttering boards.
the best plywood for subfloor
---
ROCPLEX

Brown Film-Faced Plywood
Choose ROCPLEX 25mm film-faced plywood for construction use to experience a top-quality shuttering plywood sheet that offers versatility, durability, and adaptability. Make the most of your construction projects with this reliable and efficient solution from ROCPLEX.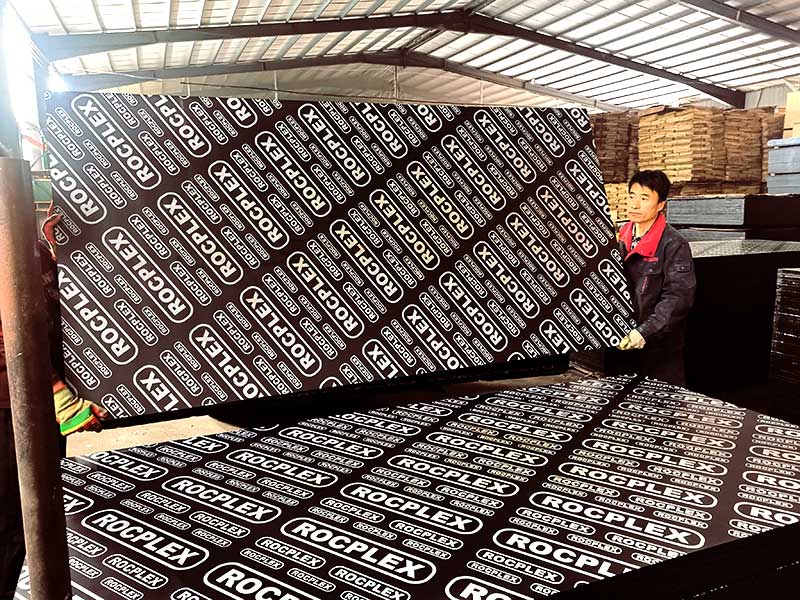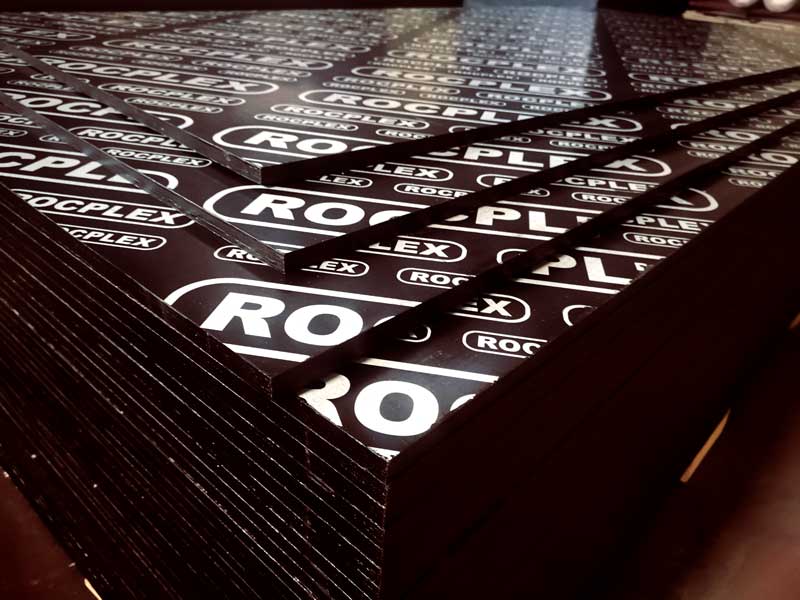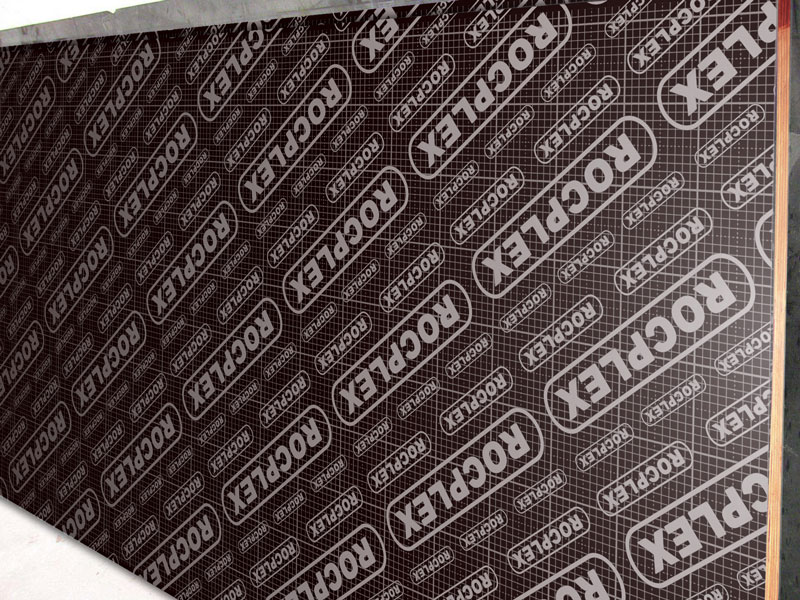 ---
25mm Plywood FAQ
Q: What are the dimensions of Brown Film Faced Plywood 25mm?
A: Brown Film Faced Plywood 25mm typically comes in standard dimensions of 1220mm x 2440mm.
Q: What is the weight of Brown Film Faced Plywood 25mm?
A: The weight of Brown Film Faced Plywood 25mm can vary depending on the quality and species composition of the plywood, but it is generally around 35-40 kilograms per sheet.
Q: What are the main uses of Brown Film Faced Plywood 25mm?
A: Brown Film Faced Plywood 25mm is commonly used in heavy-duty applications such as formwork, scaffolding, and other construction projects that require strong and durable plywood. It can also be used in furniture making and other industrial applications.
Q: What is the difference between Brown Film Faced Plywood and regular plywood?
A: Brown Film Faced Plywood has a brown phenolic film on the surface of the plywood, which provides a smooth and durable surface that is resistant to water, moisture, and other environmental factors. Regular plywood does not have this added layer of protection.
Q: Is Brown Film-Faced Plywood 25mm waterproof?
A: Yes, Brown Film Faced Plywood 25mm is waterproof due to the phenolic film on its surface.
---
---
Previous:
Revolutionize Construction with SENSO Formwork LVL: Unleash Innovation in Formwork Solutions
---