Innovative DIY Projects with 9mm MFC Boards: Adding Style and Functionality to Your Space
When it comes to unleashing creativity and practicality within the realm of do-it-yourself projects, 9mm Melamine Faced Chipboard (MFC) boards present a versatile and accessible solution. These boards, Melamine Faced Chipboard 2440*1220*9mm, offer an ideal foundation for crafting innovative projects that seamlessly blend style and functionality. Whether you're a seasoned DIY enthusiast or a novice looking to embark on exciting ventures, here are some inspiring project ideas to transform your space using 9mm MFC boards.
Melamine Chipboard Pitted
Melamine Chipboard Glossy
Melamine Chipboard Relief
Melamine Chipboard Subdued light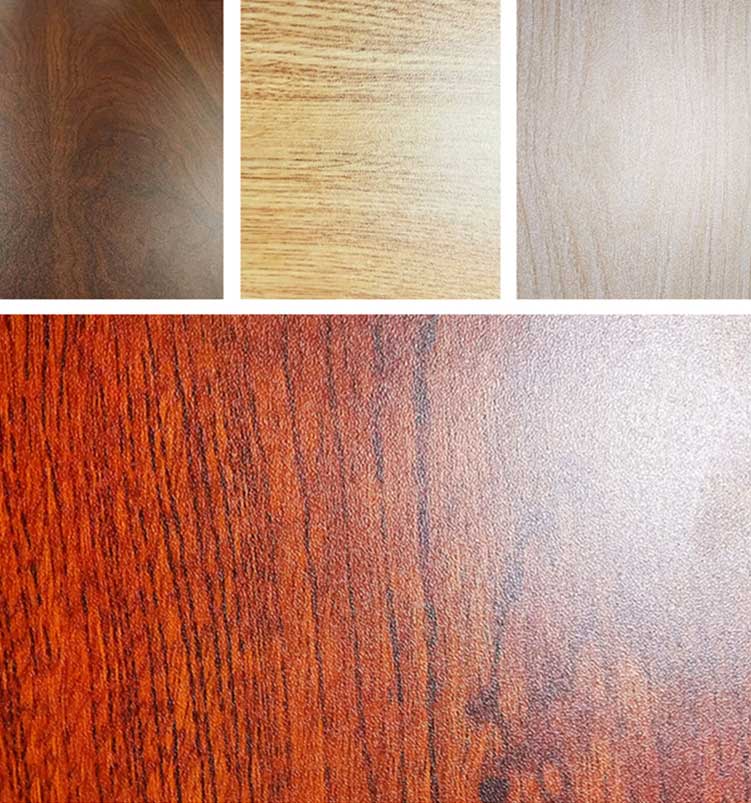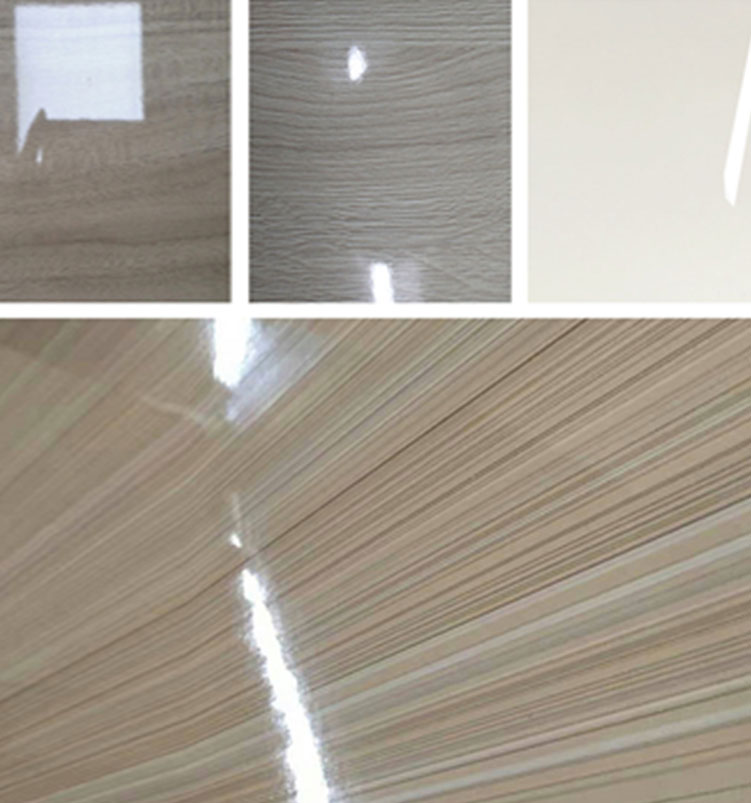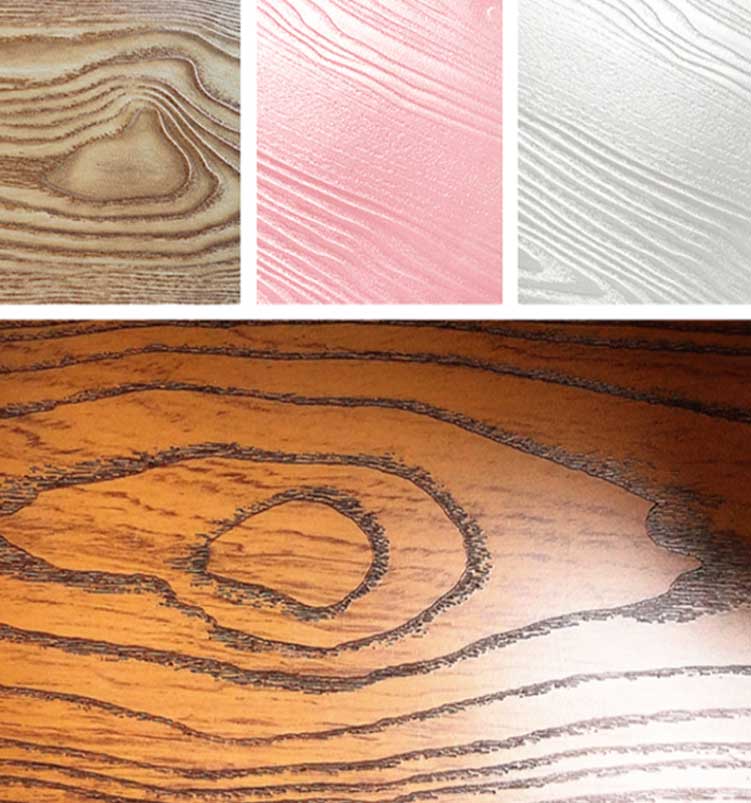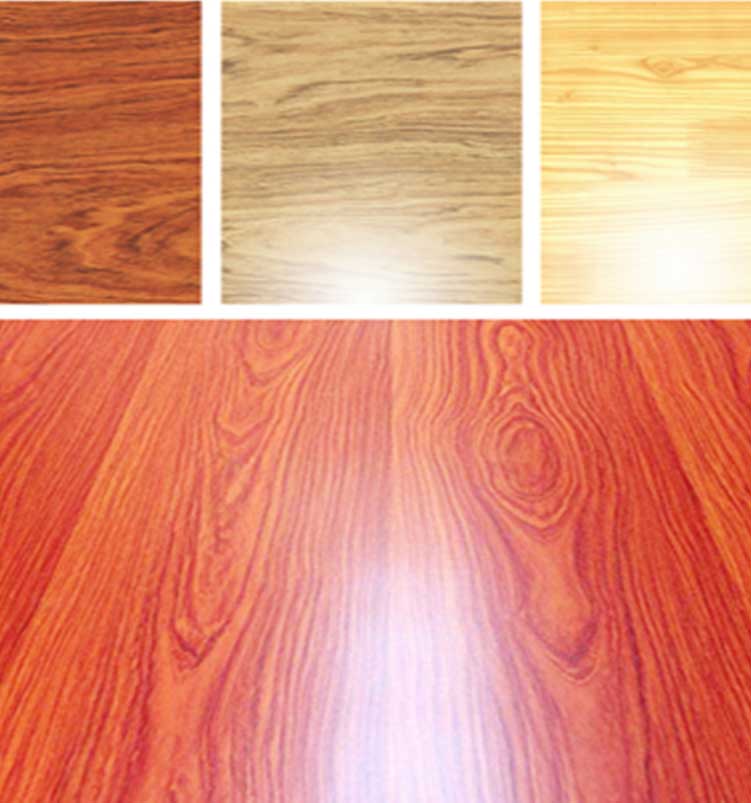 ROCPLEX  Melamine Chipboard combines a high-quality chipboard substrate with melamine Decortex surface bonded to both sides or one side.
Normal

Thickness

Sheet Size (mm)

Grade

Density   (kg/cm)

Glue

Thickness

tolerance

Packing

Unit

(sheets)

Face and back

Core Materials

Moisture

1/8inch  (6-7mm)

1220×2440

A

820

Melamine

Plywood

8-14 %

E1

+/-0.2mm

150 / 400

1/2inch (12-13mm)

1220×2440

700

Melamine

Plywood

8-14 %

+/-0.5mm

70 / 90

5/8inch (15-16mm)

1220×2440

680

Melamine

Plywood

8-14 %

+/-0.2mm

60 / 70

3/4inch (18-19mm)

1220×2440

680

Melamine

Plywood

8-14 %

+/-0.2mm

50 / 60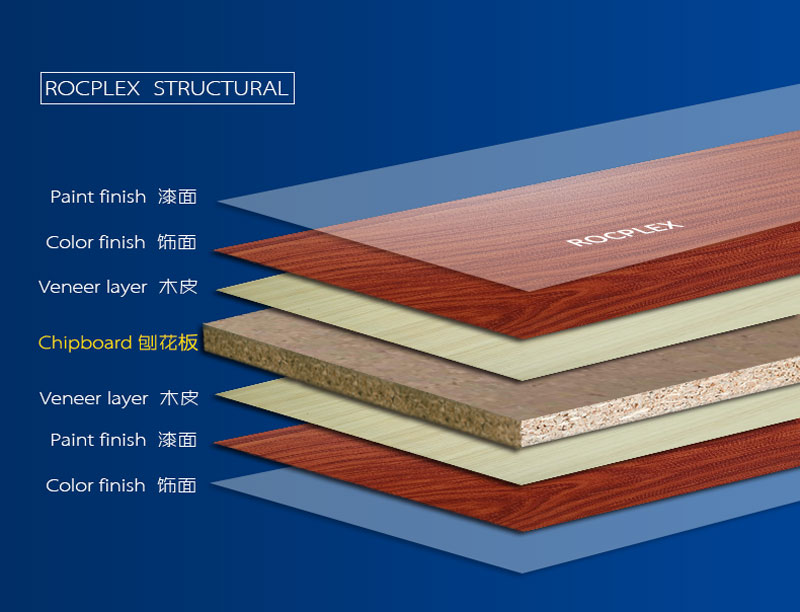 Transform your space
Floating Shelves with a Twist: Design and assemble floating shelves using 9mm MFC boards, introducing unique shapes and arrangements to display books, plants, and décor items.
Space-Optimizing Wall-Mounted Desk: Create a foldable wall-mounted desk that serves as a compact workstation, perfect for small spaces or multipurpose rooms.
Modern Headboard With Storage: Craft a chic headboard with built-in storage compartments using MFC boards, adding both style and functionality to your bedroom.
Stylish Pet Furniture: Design custom pet beds, feeding stations, and scratching posts that seamlessly blend into your home's aesthetics while keeping your furry friends comfortable.
Modular Storage Cubes: Construct modular storage cubes in various sizes and configurations to organize clutter while accentuating your interior design.
Designer Wall Panels: Elevate your walls with decorative panels made from patterned or textured MFC boards, instantly enhancing your space's visual appeal.
Contemporary Coffee Table: Build a sleek coffee table with clean lines and a minimalist design, incorporating storage compartments for magazines and remote controls.
Kid-Friendly Toy Storage: Fashion a vibrant and accessible toy storage unit that complements your child's room, encouraging tidiness and organization.
Home Office Organizer: Craft a multifunctional organizer for your home office essentials, featuring shelves, compartments, and even a designated space for charging devices.
Elevated Plant Stands: Design and build plant stands that add an extra layer of elegance to your indoor garden, showcasing your plants at varying heights.
---
Melamine Faced Chipboard 2440*1220*9mm FAQ
Q: What is MFC?
A: Melamine-Faced Chipboard (MFC) is a type of engineered wood panel that consists of a particleboard core covered with a decorative paper layer impregnated with melamine resin.
Q: What are the dimensions of this MFC panel?
A: The dimensions of this MFC panel are 2440 millimeters (or approximately 8 feet) in length, 1220 millimeters (or approximately 4 feet) in width, and 9 millimeters (or approximately 0.35 inches) in thickness.
Q: What are the benefits of MFC?
A: MFC panels are hard, durable, and resistant to scratches, heat, and stains. They are easy to work with and can be cut, drilled, and shaped to suit different design requirements. MFC panels are also affordable and widely available, making them a popular choice for both commercial and residential projects.
Q: What are some common uses for MFC panels?
A: MFC panels are commonly used in furniture manufacturing and interior design, including for kitchen cabinets, wardrobe doors, shelves, and office furniture.
Q: Can MFC panels be painted?
A: Yes, MFC panels can be painted, but it is important to use the appropriate primer and paint for the melamine surface.
---
---
Previous:
Revolutionize Construction with SENSO Formwork LVL: Unleash Innovation in Formwork Solutions
---