Formply F27 2400 x 1200 x 17mm Formwork Plywood AS 6669 Certified
Introducing the Formply F27 2400 x 1200 x 17mm Formwork Plywood, a premium-grade solution for your construction formwork needs. With dimensions of 2400mm x 1200mm and a thickness of 17mm, this high-quality formwork plywood is designed to excel in demanding construction projects. It proudly holds the AS 6669 certification, ensuring compliance with Australian standards and guaranteeing its exceptional performance and reliability.
Crafted with precision and strength in mind, the Formply F27 is constructed with multiple layers of high-density hardwood veneers bonded together using a resilient phenolic resin adhesive. This construction technique provides outstanding stability, resistance to warping, and long-lasting durability, even in challenging environments.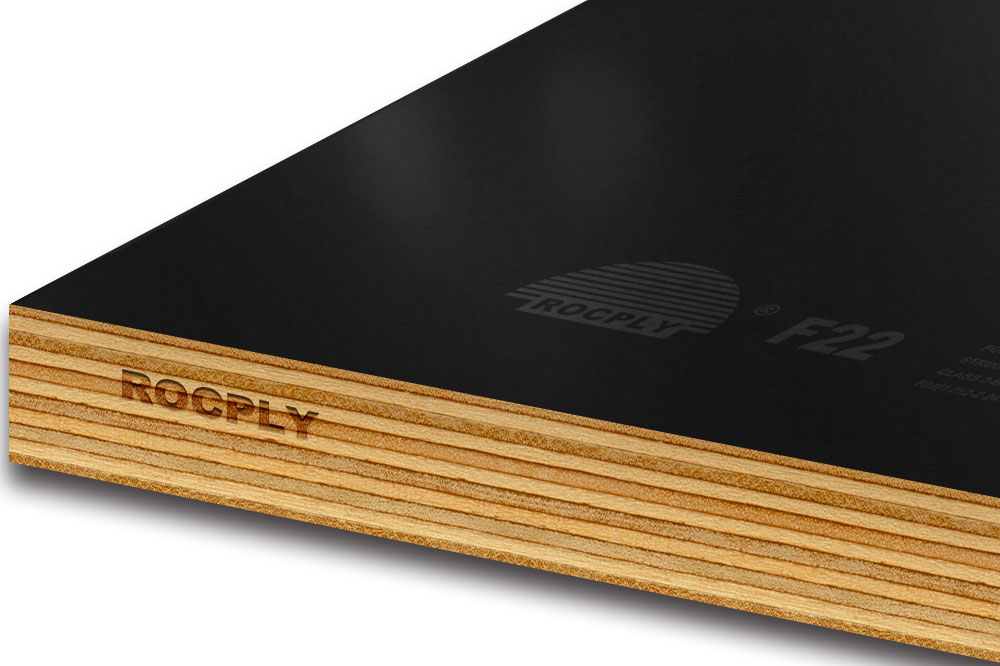 Enhanced Strength: The F27 formerly boasts increased strength compared to the F22 family, making it suitable for more demanding applications, such as high load-bearing capacity structures.
AS 6669 Certification: This formwork plywood is certified to the AS 6669 standard, ensuring its compliance with rigorous industry quality and safety requirements.
Ease of Use: The formwork plywood is easy to install and remove, making it a preferred choice for construction professionals who require efficient solutions for their projects.
Versatility: ROCPLY Formply F27 is suitable for a wide range of construction applications, including residential, commercial, and industrial projects, making it a reliable and adaptable material for various concrete structures.
Cost-Effectiveness: The durability and reusability of ROCPLY Formply F27 make it a cost-effective solution for construction projects, as it reduces the need for frequent replacement.
---
---
---
---