Unlocking Premium Quality LVL Beams 120 x 45mm in Modern Construction
In the ever-evolving landscape of modern construction, LVL (Laminated Veneer Lumber) beams measuring 120 x 45mm have emerged as a revolutionary force, reshaping the way structures are envisioned and built. These engineered wood marvels boast a unique blend of strength, adaptability, and sustainability that opens doors to innovative design solutions. Let's delve into the multifaceted aspects that illuminate the potential of LVL beams in the realm of contemporary construction.
Refer to the Specifications below for specifications on the major types of LVL formwork supplied by ROCPLEX or contact us to discuss further your needs.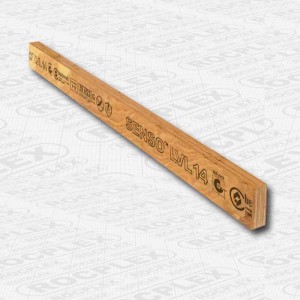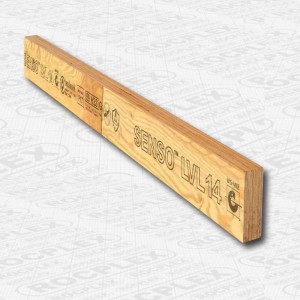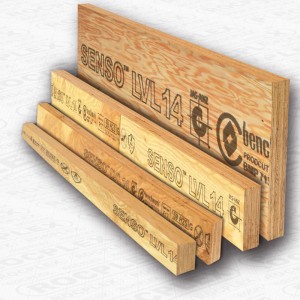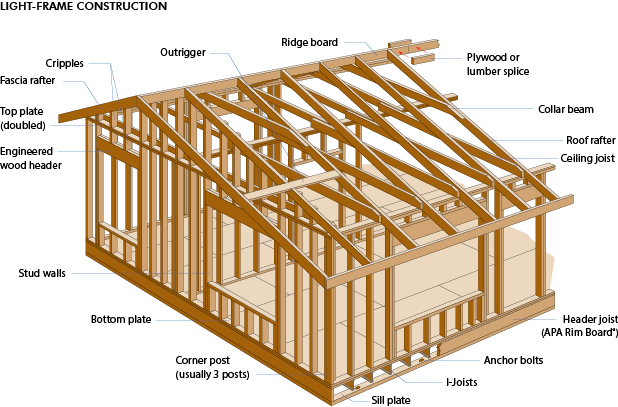 Versatile Applications: Crafting Stability across Phases
Sized at 120 x 45mm, LVL beams seamlessly adapt across various construction applications. From framing walls and floor joists to supporting roof structures, their adaptability streamlines processes and ensures structural stability throughout different phases.
Architectural Freedom: Pioneering Creative Designs
These beams not only excel in functionality but also empower architects to envision bold designs. With consistent strength and predictable performance, they facilitate visionary concepts like extended spans, open layouts, and intricate arrangements.
Sustainability Embodied: A Greener Approach
By sourcing sustainably grown wood and minimizing waste during production, LVL beams exemplify eco-friendly practices. Embracing these beams aligns with responsible construction, fostering a balance between innovation and environmental stewardship.
A New Era Dawns: Innovating Modern Construction
In essence, LVL beams measuring 120 x 45mm encapsulate a harmonious fusion of strength, versatility, and sustainability. They herald a new era where structures blend creativity with eco-consciousness, promising enduring impacts on the architectural landscape. As we embrace these beams, we also embrace a new era of construction where creativity meets sustainability, fostering structures that stand tall in more ways than one.
Refer to the Specifications below for specifications on the major types of LVL formwork supplied by ROCPLEX or contact us to discuss further your needs.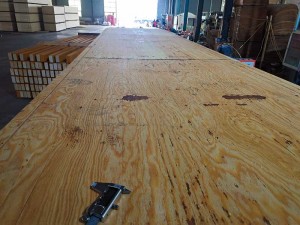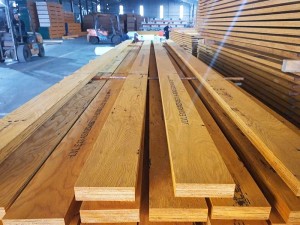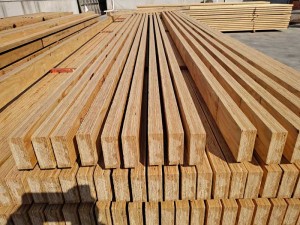 Meanwhile, we also can supply you the formwork system accessories, commercial plywood, film-faced plywood, etc.
We are especially professional in supplying LVL and plywood board.
Please contact our sales team for more detailed information regarding ROCPLEX – SENSO Structural LVL.
---
Q: What are the typical lengths of 120 x 45mm LVL beams?
A: LVL beams are typically available in standard lengths of up to 12 meters (or 40 feet), but they can also be custom-cut to specific lengths as needed.
Q: What is the weight of a 120 x 45mm LVL beam?
A: The weight of an LVL beam varies depending on the length, but as a rough estimate, a 120 x 45mm LVL beam that is 6 meters long (or 20 feet) can weigh around 25-30 kilograms (or 55-66 pounds).
Q: How do you install LVL beams 120 x 45mm?
A: LVL beams can be installed using various methods, depending on the application and the specific design of the building. Generally, they are attached to other structural elements using mechanical fasteners (such as nails, screws, or bolts) or with adhesives. It is important to follow the manufacturer's instructions and the building code requirements for proper installation.
Q: Are LVL beams stronger than solid wood beams?
A: Yes, LVL beams are generally stronger and more consistent than solid wood beams of the same size, due to the manufacturing process that creates a uniform and stable material. LVL beams also have a higher resistance to bending, warping, and splitting, making them a more reliable choice for structural applications.
Q: Are LVL beams environmentally friendly?
A: LVL beams are considered to be a sustainable and environmentally friendly building material, as they are made from renewable wood resources and have a lower carbon footprint than many other construction materials. Additionally, the manufacturing process of LVL beams produces less waste and emissions compared to traditional solid wood beams.
---
---
Previous:
Revolutionize Construction with SENSO Formwork LVL: Unleash Innovation in Formwork Solutions
---