5mm CDX Plywood – Outdoor-Ready Ply Sheets for Endless Possibilities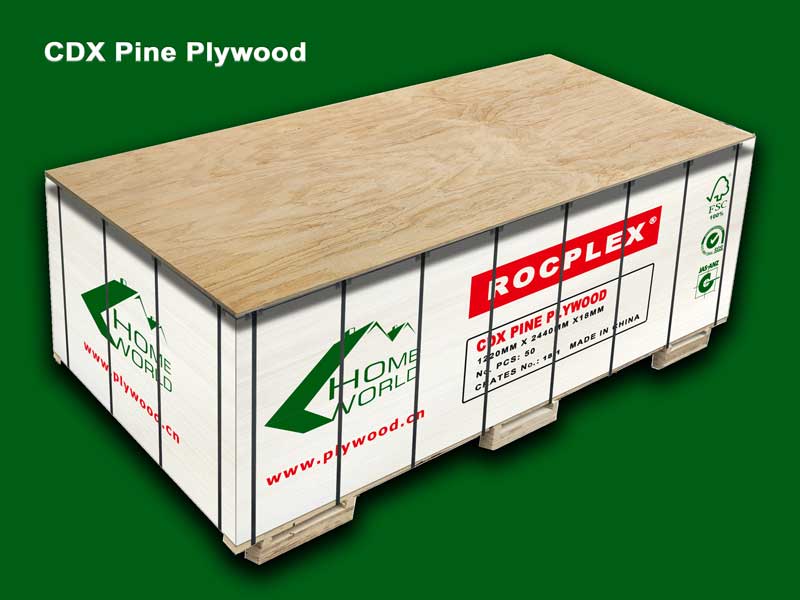 Your choice of plywood may have a significant impact on the durability and functionality of your works when it comes to DIY and outdoor building projects. Our 5mm CDX Plywood Ply Sheets are your go-to choice for superior outdoor performance. This adaptable material is built to not only survive the weather but also thrive in a variety of outdoor applications, ensuring your projects are sturdy and long-lasting throughout time. It has a strong construction and laminated plywood panels.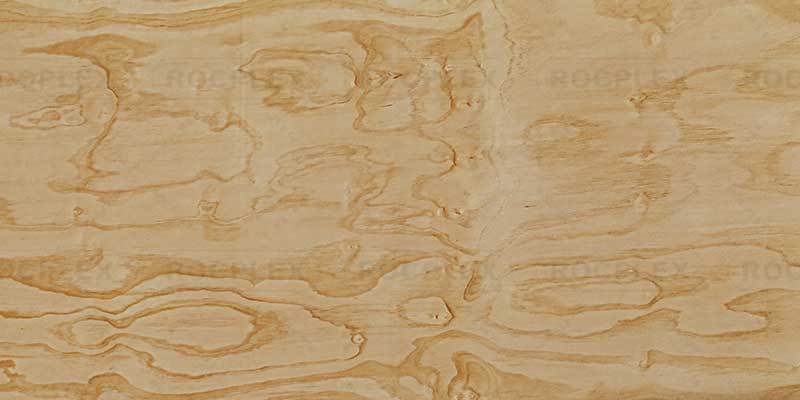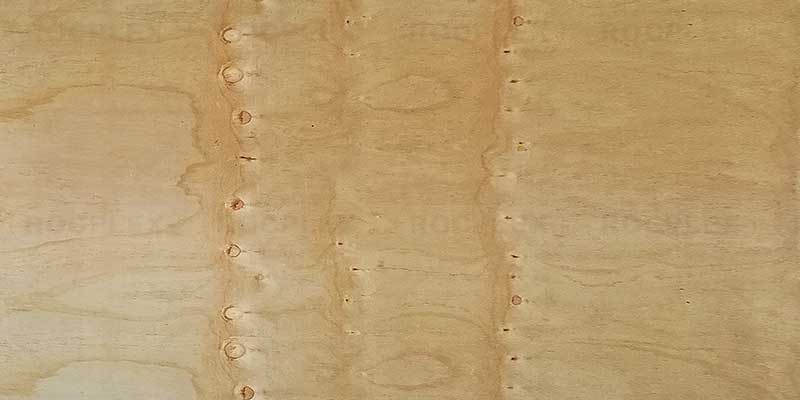 ---
Key Features and Specifications:
Weather Resistance: This 5mm CDX Plywood is engineered to withstand outdoor conditions, making it an excellent choice for decks, fences, and other exterior applications.
Outdoor Plywood: Specifically designed for outdoor use, it offers superior resistance to moisture, rot, and decay, ensuring the longevity of your projects.
Ply Sheets Format: These plywood panels are available in convenient 4'x8′ sheets, allowing for easy handling, transport, and installation.
Laminated Plywood Panels: The laminated construction enhances its structural integrity, making it ideal for demanding outdoor projects where strength is essential.
Easy to Work With: Despite its durability, our 5mm CDX Plywood remains lightweight and easy to cut, shape, and install, simplifying your construction tasks.
Applications:
Decking: Create a stunning and robust outdoor deck that can withstand heavy foot traffic and exposure to the elements.
Fencing: Build durable fences that provide security and privacy for your property.
Exterior Cladding: Enhance the appearance and weather resistance of your building's exterior with these laminated plywood panels.
DIY Projects: Whether you're constructing a shed, playhouse, or outdoor furniture, our outdoor plywood is the perfect choice.
Boat Building: This plywood's resistance to moisture makes it suitable for boat building and marine applications.
---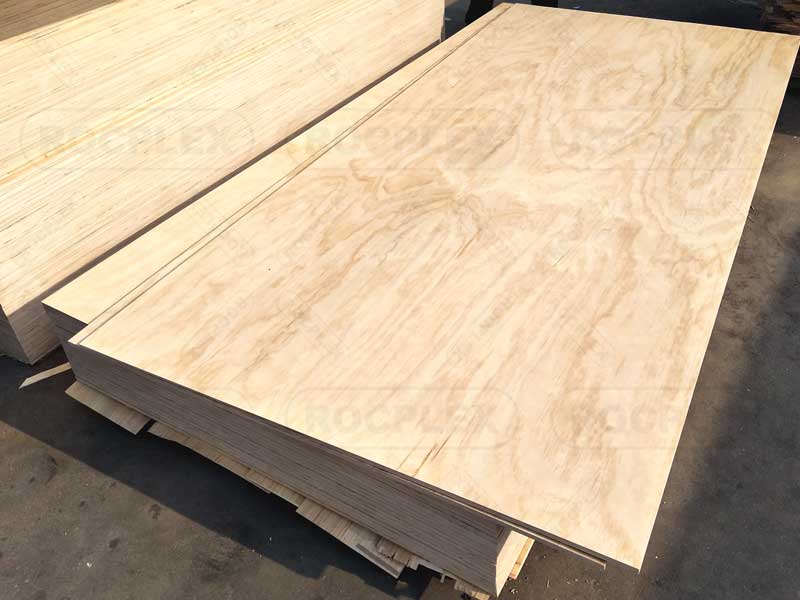 ---
ROCPLEX

CDX Plywood Data
Normal

Thickness

Sheet Size (mm)

Grade

Density(kg/cm)

Glue

Thickness

tolerance

Packing

Unit

(sheets)

Face and back

Core Materials

Moisture

1/8inch (2.7-3.6mm)

1220×2440

CDX

580

Pine veneer

poplar/hardwood/ pine

8-14 %

waterproof

+/-0.2mm

150 / 400

1/2inch (12-12.7mm)

1220×2440

550

Pine veneer

poplar/hardwood/ pine

8-14 %

+/-0.5mm

70 / 90

5/8inch (15-16mm)

1220×2440

530

Pine veneer

poplar/hardwood/ pine

8-14 %

+/-0.5mm

60 / 70

3/4inch (18-19mm)

1220×2440

520

Pine veneer

poplar/hardwood/ pine

8-14 %

+/-0.5mm

50 / 60
---
---

---
ROCPLEX

CDX Plywood Packing & Loading
| | | | | |
| --- | --- | --- | --- | --- |
| Container Type | Pallets | Volume | Gross Weight | Net Weight |
| 20 GP | 10 pallets | 20 CBM | 13000KGS | 12500KGS |
| 40 HQ | 20 pallets | 40 CBM | 25000KGS | 24500KGS |

---
Meanwhile, we also can supply you the plywood for roofing, sheathing plywood, shuttering plywood and etc.
We are especially professional in supplying CDX plywood.
Please contact our sales team for more detailed information regarding ply sheets.
---
ROCPLEX

5mm CDX Plywood
Choose ROCPLEX 5mm CDX plywood for your next construction project and experience the difference between using high-quality, affordable plywood solutions from a leading plywood brand.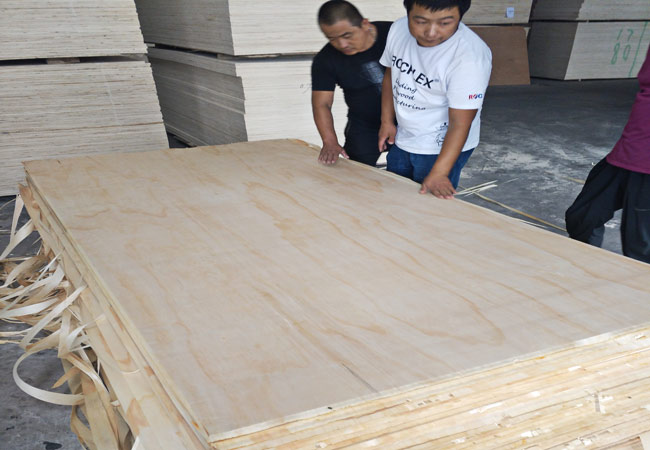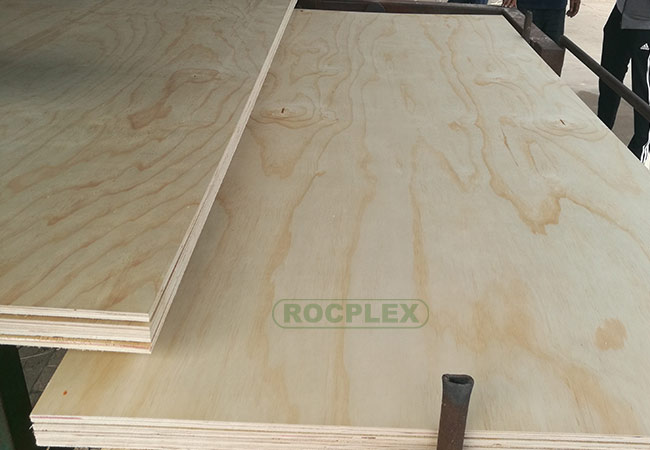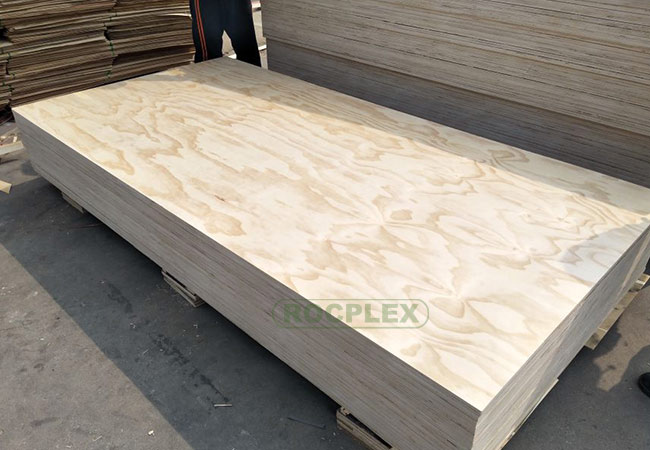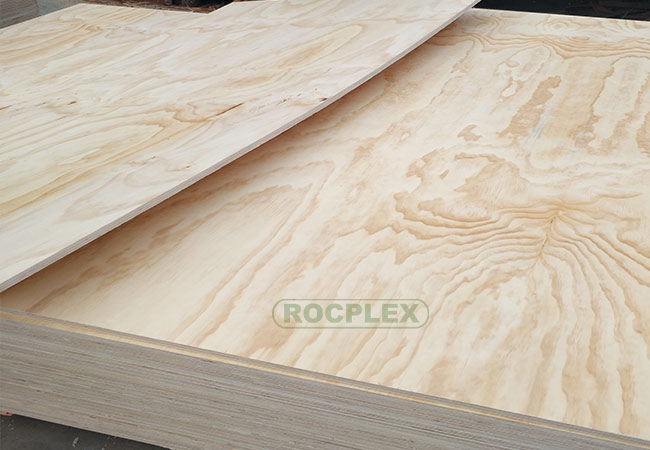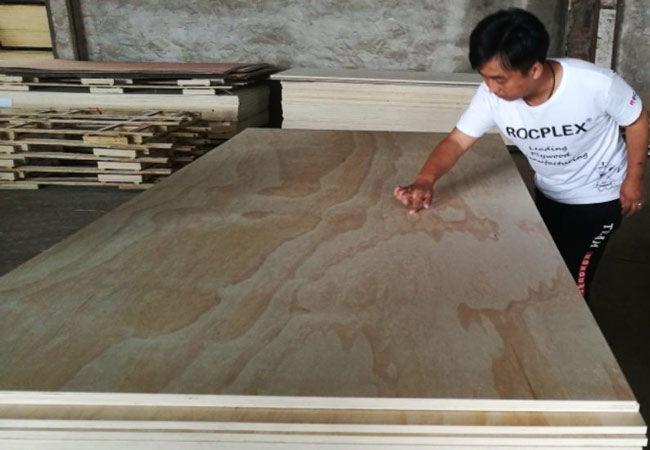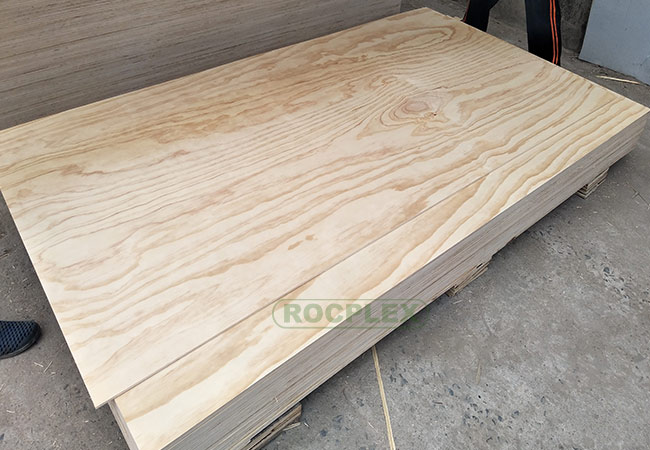 ---
---
---
Previous:
Revolutionize Construction with SENSO Formwork LVL: Unleash Innovation in Formwork Solutions
---