Budget friendly Marine Plywood 2440x1220x18mm
Marine-grade plywood, commonly known as marine plywood, doesn't entirely match its waterproof reputation. While it boasts top-notch quality and waterproof adhesive, it lacks chemical treatment for rot-resistance. Its superior grades are lightweight, robust, and mostly defect-free, making it a favored pick for boat construction. Marine Plywood 2440 x 1220 x 18mmequally wise for sturdy outdoor furniture projects near water, particularly when coated with a robust protective finish. Marine-grade plywood is a custom-crafted board composed of Douglas-fir or Western Larch. Knots may exist on all layers, but knotholes are absent.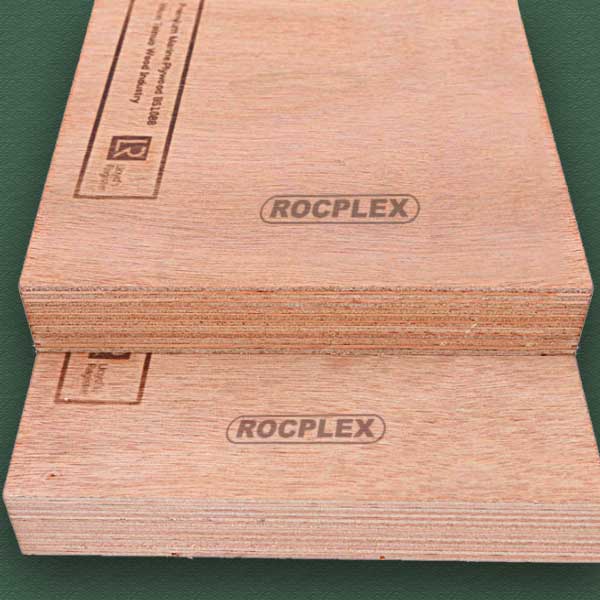 Normal

Thickness

Sheet Size (mm)

Grade

Density   (kg/cm)

 

 

 

Glue

Thickness

tolerance

Packing

Unit

(sheets)

Face and back

Core Materials

Moisture

 

 

 

1/8inch  (2.7-4.0mm)

1220×2440

B/B

B/C

C/C

580

Okoume

Okoume

8-14 %

Wtaerproof Super E0

+/-0.2mm

150 / 400

1/2inch (12-12.7mm)

1220×2440

550

Okoume

Okoume

8-14 %

+/-0.5mm

70 / 90

5/8inch (15-16mm)

1220×2440

530

Okoume

Okoume

8-14 %

+/-0.5mm

60 / 70

3/4inch (18-19mm)

1220×2440

520

Okoume

Okoume

8-14 %

+/-0.5mm

50 / 60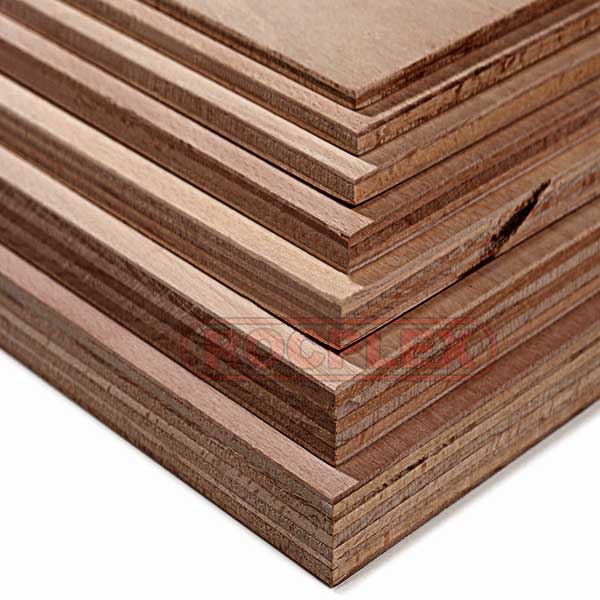 The strength of plywood is derived from its construction. It consists of thin wood veneer sheets, or plies, layered perpendicularly. This arrangement, along with an odd layer count, enhances its robustness. The key to its strength lies in cross-lamination, where plies are positioned at right angles to each other. This design grants the panel strength in multiple directions. The final step involves bonding the plywood under heat and pressure.
Key Features and Advantages of ROCPLEX Marine Plywood:
Unmatched Water Resistance: Marine Plywood 2440 x 1220 x 18mm is designed with an extraordinary adhesive that ensures superior water resistance, making it perfect for applications in damp environments like boat interiors and outdoor furniture.
Exceptional Longevity: Crafted from layers of high-grade wood veneers, ROCPLEX marine plywood boasts outstanding durability. It remains resilient against warping, swelling, and separation, guaranteeing long-lasting project integrity.
Ideal Thickness: With dimensions of 2440 x 1220 x 18mm, Marine plywood offers consistent and optimal thickness. This makes cutting and crafting precise, resulting in professional-grade outcomes.
Budget-Friendly Choice: Opting for ROCPLEX marine plywood provides access to top-notch features without straining your budget. It's a cost-effective solution for DIY enthusiasts and professionals alike.
Versatility Unleashed: Marine plywood's adaptability shines through various applications, from crafting fine furniture to constructing robust outdoor structures, balancing design freedom with durability.
Eco-Friendly Commitment: ROCPLEX marine plywood prioritizes sustainability by responsibly sourcing materials and using eco-conscious bonding agents, aligning with environmentally aware consumers.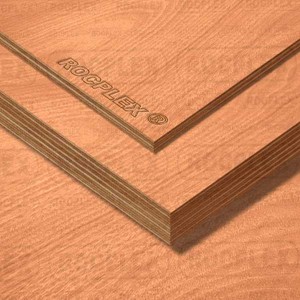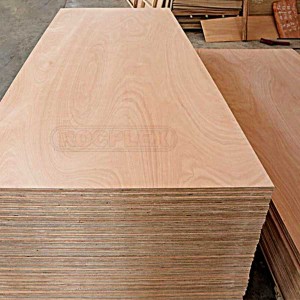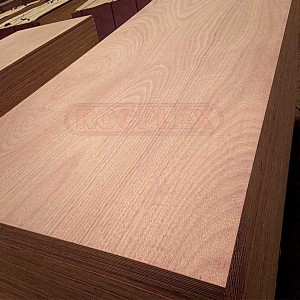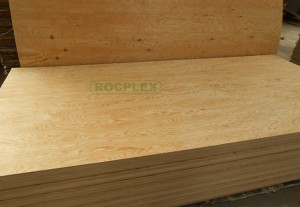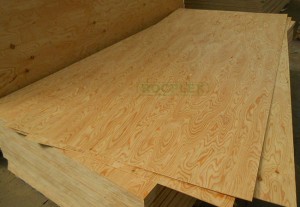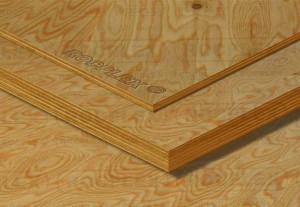 ---
Marine Plywood 2440 x 1220 x 18mm FAQ
Q: What is marine plywood used for?
A: Marine plywood is primarily used for applications that require a high degree of resistance to water and moisture, such as boat building, marine construction, and other outdoor or water-based projects that require a strong and durable material. It is also used in the construction industry for exterior applications that require high strength and durability.
Q: What makes marine plywood different from other types of plywood?
A: Marine plywood is made using waterproof adhesives and high-quality wood veneers that are resistant to moisture, rot, and fungal attacks. This makes it ideal for use in wet environments where other types of plywood would not hold up as well.
Q: Is marine plywood more expensive than regular plywood?
A: Yes, marine plywood is generally more expensive than regular plywood due to its high quality and specialized manufacturing process. However, the added cost is often worth it for applications where resistance to water and moisture is critical.
Q: Can marine plywood be used for indoor projects?
A: Yes, marine plywood can be used for indoor projects where moisture resistance is desired, but it may be more expensive than other types of plywood that are suitable for indoor use.
Q: What grades of Marine Plywood 2440 x 1220 x 18mm are available?
A: Marine plywood is typically available in two grades: A and B. Grade A plywood has no knots or defects on the surface, while Grade B may have some knots or defects that do not affect the overall strength of the plywood.
---
---
Previous:
Revolutionize Construction with SENSO Formwork LVL: Unleash Innovation in Formwork Solutions
---