Formply F14 1800 x 1200 x 17mm Formwork Plywood AS 6669 Certified
F14 Formply ROCPLY®
Introducing Formply F14, a high-quality formwork plywood that is AS 6669 certified for structural applications. With dimensions of 1800 x 1200 x 17mm, this plywood is specifically designed for use in formwork systems, providing exceptional strength and durability.
Formply F14 is manufactured using high-quality veneers that are bonded together with strong adhesives, ensuring a reliable and consistent product. The plywood is engineered to withstand the demanding conditions of formwork construction, including concrete pouring and shaping.
With its AS 6669 certification, Formply F14 meets the stringent standards set for formwork plywood in Australia. This certification guarantees that the plywood is suitable for use in structural applications, ensuring its strength, performance, and reliability.
The dimensions of 1800 x 1200 x 17mm make this formply versatile and suitable for a wide range of formwork needs. Its thickness provides excellent support for concrete, while the large size allows for efficient coverage and reduced assembly time.
1

Face and Back

ROCPLY Special Custom Film

2

Grade

AA garde

3

Core Materials

Full Hardwood Core

4

Glue Choose

A bond Waterproof Super E0 Glue

5

Thickness

6-28mm(normal thickness:12mm, 17mm, 19mm, 25mm)

6

Specification

1800mmX1200mm, 2400mmX1200mm

1800mmX600mm , 2400mmX600mm

7

Moisture Content

8-14%

8

Density

630-680 kg/ m3
---
ROCPLY Formply undergoes a rigorous three-tier quality control program to ensure its high standards are maintained. This program includes:
A detailed 'Manufacturing Specification' followed by trained staff;
Regular, detailed, and recorded in-house testing on key quality requirements; and
Independent grading, testing, and certification carried out by BENCHMARK.
These comprehensive quality control measures give you confidence in the product's quality and consistency, making ROCPLY Formply a reliable choice for your construction needs.
In addition to its outstanding performance, ROCPLY Formply is environmentally responsible. All veneers used in the manufacturing process are Forest Stewardship Council (FSC) certified, sourced from sustainable forests. This commitment to sustainability ensures that you can trust in the product's eco-friendliness while benefiting from its superior performance.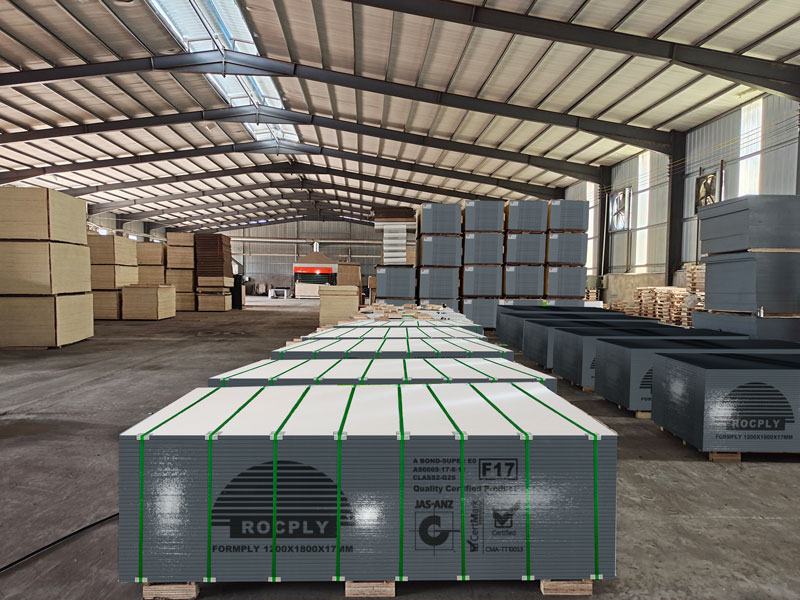 ---
ROCPLY Fomply Save cost

Be special for phenolic glue and film
The formply can be disassembled and used repeatedly for both faces,saving 25% of the cost.
Optimization for the special grade of core

Be special for adhesive
ROCPLY Fomply Shorten duration

Excellent effect of demoulding
Shorten 30% of the duration.
Avoid the reconstruction of the wall

Be easy to incise and blend
ROCPLY Formply The high quality of casting

The flat and smooth faces
The faces are flat and smooth, avoiding bleeding out remains of bubbles and concrete.
The structure of waterproof and breathability

The edges are polished carefully
---
---
---
---
Previous:
2745 x 1200mm 4mm Structural Bracing Plywood F22 Braceboard Plywood Hardwood Plybrace | SENSO
---