Premium Quality 21mm Plywood highly Durable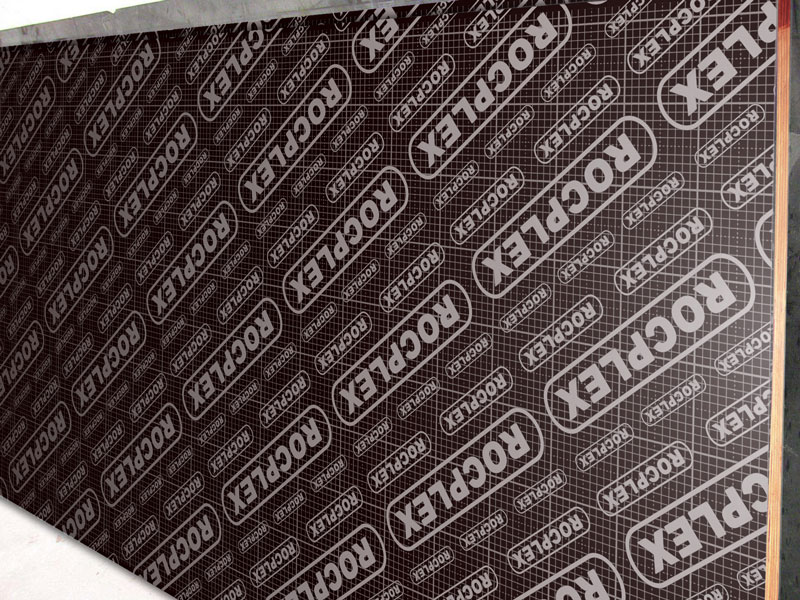 As one of the primary applications for 21mm plywood panels, they have been widely and effectively employed in a variety of concrete formwork projects. Wood may provide the appropriate concrete formwork panel for every type of casting, whether it is a shuttering system or loose panel formwork, slab or wall casting, flat or curved surface.
The Wood shuttering plywood product line contains a wide selection of panels of form ply for various concreting applications. There are many panel and overlay kinds available, as well as a wide range of thicknesses and sizes. As ready-made components, the panels can also be purchased with customer-specified machining.
.
---
ROCPLEX

21mm Film Faced Shuttering Plywood Technical characteristics
Sr No.

Property

Unit

Test Method

Value Of Test

Result

1

Moisture Content

%

EN 322

7.5

Check out

2

Density

kg/m3

EN 323

690

Check out

3

Bonding Quality

Bonding Quality

Mpa

EN 314

1.68-0.81

Check out

4

Bonding Quality

Damage Rate

%

EN 314

85%

Check out

5

Bending Modulus of Elasticity

Longitudinal

Mpa

EN 310

6997

Check out

6

Bending Modulus of Elasticity

Lateral

Mpa

EN 310

6090

Check out

7

Longitudinal

Mpa

EN 310

59

Check out

8

Lateral

Mpa

EN 310

43.77

Check out

9

Cycle Life

About 15-25 Repeated Using Times According To Projects By Formwork Application
---
Properties

Smooth and Durable Overlay: 21mm plywood frequently has a smooth and robust surface layer that not only improves its look but also assures it can resist continuous usage and exposure to environmental elements.

Easy to Clean and Reuse: Plywood is simple to clean and maintain due to its flat surface and natural durability.

Outstanding Strength-to-Weight Ratio: Plywood has an excellent strength-to-weight ratio, which means it provides exceptional structural strength while remaining relatively lightweight.
Applications
Concrete Formwork: Its smooth surface and structural strength allow it to create exact forms and finishes for concrete constructions such as plywood for walls, columns, and beams.
Agricultural Structures: Concrete form panels are used to build a variety of agricultural structures such as barns, stables, and storage sheds.
General Interior and Covered Exterior Building Applications: Because of its strength, stability, and simplicity of finishing, it may be utilized for subflooring, roof sheathing, wall paneling, and other structural and decorative components in general interior and covered exterior building applications.
Transport boxes: Concrete form board is often utilized in the manufacture of transport boxes and crates due to its durability and capacity to endure stacking and handling during transit.
---
ROCPLEX

Brown Film Faced Plywood Save Time, Labor, and Cost
ROCPLEX Film faced plywood Save cost

Be special for phenolic glue and film

The smooth plywood film-faced plywood can be disassembled and used repeatedly for both faces, saving 25% of the cost.

Optimization for the special grade of core

Be special for adhesive

ROCPLEX Film faced plywood Shorten the duration

Excellent effect of de-molding

Shorten 30% of the duration.

Avoid the reconstruction of the wall

Be easy to incise and blend

ROCPLEX Film faced plywood the high-quality casting

The flat and smooth faces

The faces are flat and smooth, avoiding bleeding out remains of bubbles and concrete.

The structure of waterproof and breathability

The edges are polished carefully
---
ROCPLEX

21mm Film Faced Shuttering Plywood Packing and Loading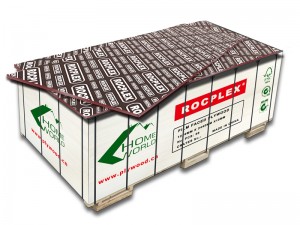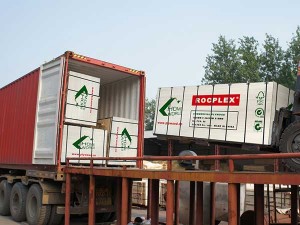 | | | | | |
| --- | --- | --- | --- | --- |
| Container Type | Pallets | Volume | Gross Weight | Net Weight |
| 20 GP | 8 pallets | 22 CBM | 13000KGS | 12500KGS |
| 40 HQ | 18 pallets | 53 CBM | 27500KGS | 28000KGS |
Meanwhile, we also can supply you the concrete-forming wood, commercial plywood, three-quarter plywood and etc.
We are especially professional in supplying form plywood cheap concrete forms.
Please contact our sales team for more detailed information regarding concrete form panels.
the best plywood for subfloor
---
ROCPLEX

Brown Film-Faced Plywood
The 21mm thickness of the plywood provides added strength and stability, making it suitable for heavy-duty applications. Whether you're constructing walls, columns, beams, or slabs, this plywood sheet can withstand the pressure and weight of poured concrete, ensuring a stable and secure formwork system.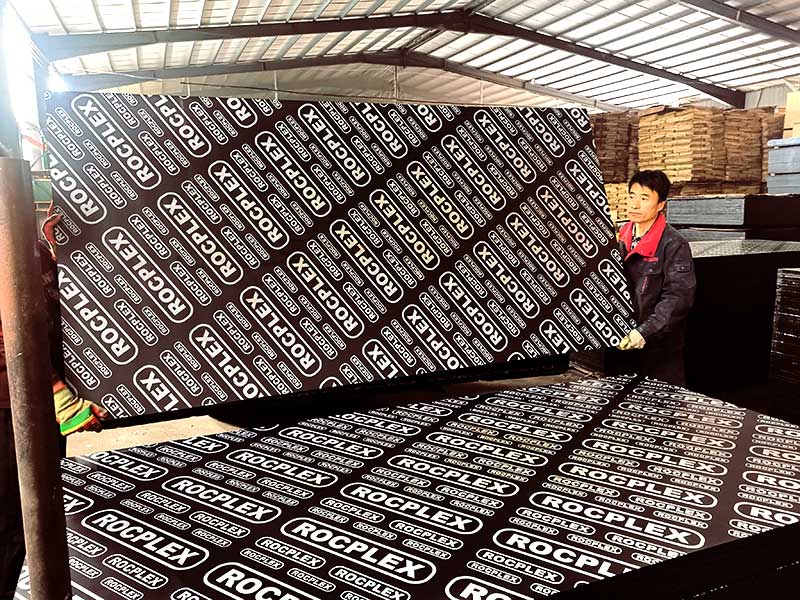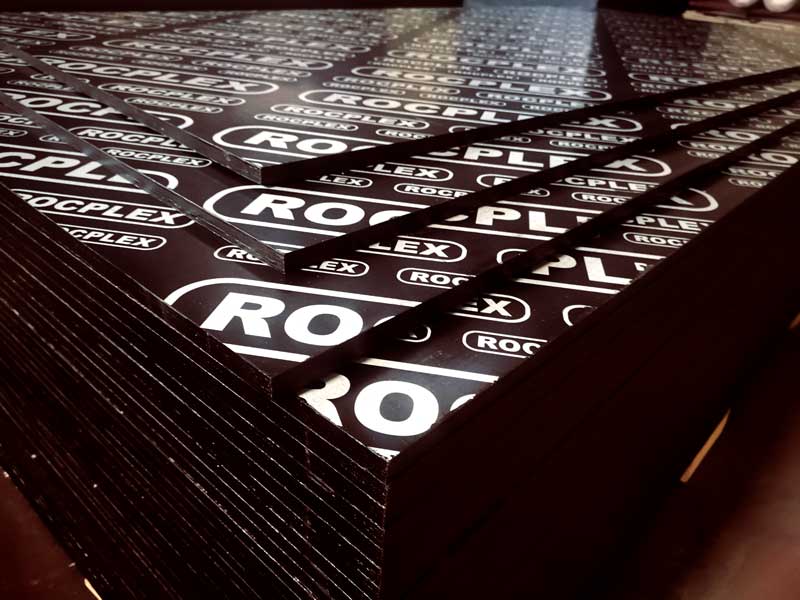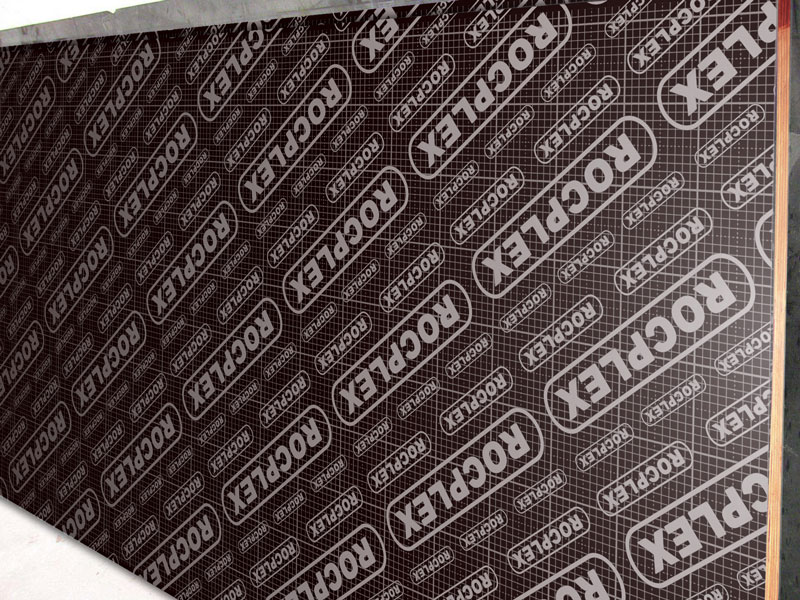 ---
Brown Film Faced Plywood 21mm FAQ
Q: What are the dimensions of Brown Film Faced Plywood 21mm?
A: Brown Film Faced Plywood 21mm typically comes in standard dimensions of 1220mm x 2440mm.
Q: What is the weight of Brown Film Faced Plywood 21mm?
A: The weight of Brown Film Faced Plywood 21mm can vary depending on the quality and species composition of the plywood, but it is generally around 30-35 kilograms per sheet.
Q: What are the main uses of Brown Film Faced Plywood 21mm?
A: Brown Film-Faced Plywood 21mm is commonly used in heavy-duty applications such as formwork, scaffolding, and other construction projects that require strong and durable plywood. It can also be used in furniture making and other industrial applications.
Q: What is the difference between Brown Film Faced Plywood and regular plywood?
A: Brown Film Faced Plywood has a brown phenolic film on the surface of the plywood, which provides a smooth and durable surface that is resistant to water, moisture, and other environmental factors. Regular plywood does not have this added layer of protection.
Q: Is Brown Film-Faced Plywood 21mm waterproof?
A: Yes, Brown Film Faced Plywood 21mm is waterproof due to the phenolic film on its surface.
---
---
Previous:
Revolutionize Construction with SENSO Formwork LVL: Unleash Innovation in Formwork Solutions
---