Formply F22: The Ultimate AS 6669 Certified Plywood
ROCPLY Formply F22 stands as a premium formwork plywood meticulously crafted to meet the exacting demands of concrete formwork and falsework applications. Holding the esteemed AS 6669 certification, it assures exceptional strength, durability, and moisture resistance.ROCPLY Formply is tailored to the rigorous requirements of the Australian market and endures a comprehensive three-tier quality control process, encompassing Manufacturing Specification adherence, in-house quality testing, and independent grading by Benchmark and Certmark. Furthermore, it proudly upholds sustainability values, featuring Forest Stewardship Council (FSC) certified veneers, ensuring responsible sourcing from sustainable forests. ROCPLY Formply embodies quality, consistency, and environmental consciousness for your formwork plywood needs.
---
ROCPLY

F22 For Strong, Stable, Concrete Formwork

The ROCPLY formwork plywood features a specially customized High-Density Overlay (HDO) film facing that possesses remarkable water resistance. It does not absorb water, ensuring that the plywood does not swell or shrink when exposed to moisture.
The robust and smooth surface of ROCPLY provides an optimal finish, guaranteeing the production of first-class concrete even after multiple uses. This high-quality plywood maintains its integrity and performance over time, making it a reliable choice for construction projects.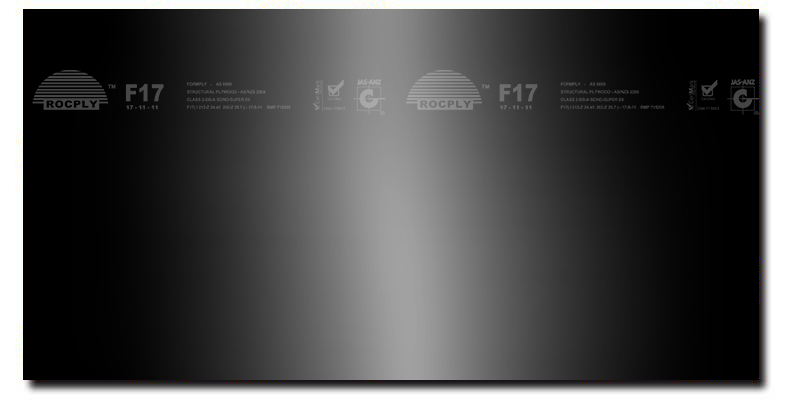 To ensure outstanding hardness and stability, ROCPLY Formply is manufactured using high-grade full hardwood veneers that are bonded together using a super E0 waterproof adhesive known for its exceptional bond strength. Advanced techniques such as oblique joint and hot-melt splicing technology are employed to eliminate any potential gaps. These measures contribute to the overall strength and stability of the plywood, ensuring its excellent performance in construction applications.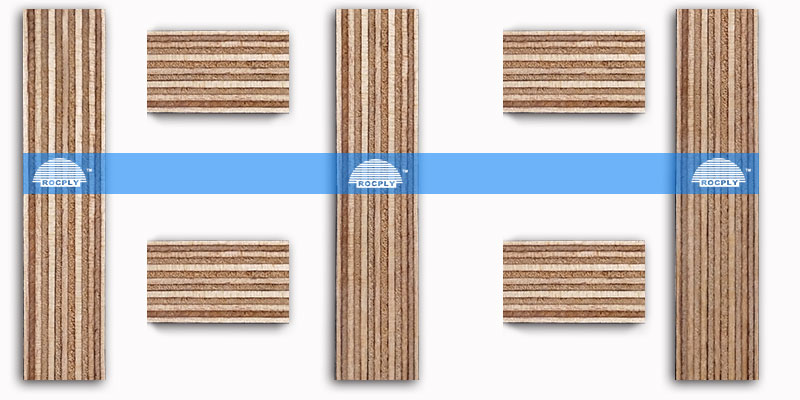 The Super E0 waterproof adhesive used in ROCPLY Formply exhibits remarkable properties. Even when subjected to boiling water for a continuous period of 72 hours, it retains its glue-sticking ability and remains non-deformed. This exceptional adhesive ensures the longevity and reliability of the plywood, making it suitable for demanding environments where moisture resistance is essential.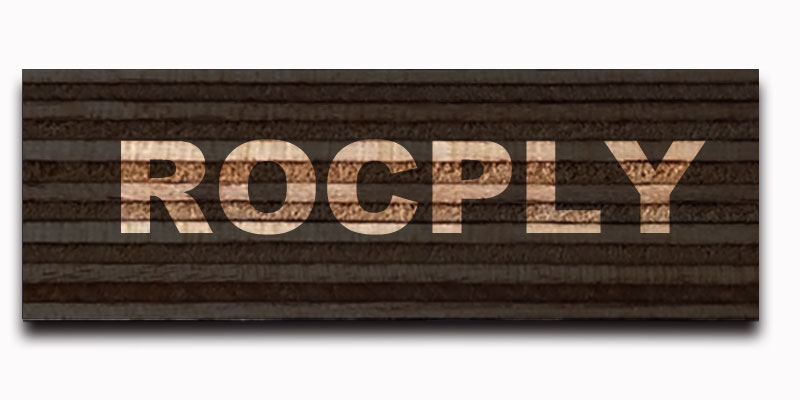 To minimize moisture penetration, the edges of ROCPLY Formply are meticulously sealed in the factory using waterproof paint. The edges undergo a thorough sealing process, which is repeated four times to ensure optimal protection against moisture. This meticulous sealing enhances the plywood's resistance to water and moisture, further enhancing its durability and performance in construction applications.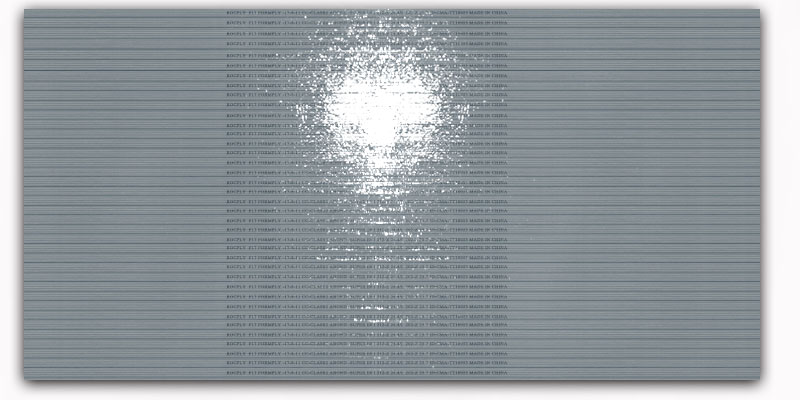 ---
1

Face and Back

 ROCPLY Special Custom Film

2

Grade

 AA grade

3

Core Materials

 Full Hardwood Core

4

Glue Choose

 A bond Waterproof  Super E0 Glue

5

Thickness

 6-28mm(normal thickness:12mm, 17mm, 19mm, 25mm)

6

Specification

1800mmX1200mm, 2400mmX1200mm

1800mmX600mm , 2400mmX600mm

7

Moisture Content

 8-14%

8

 Density

 730-780 kg/ m3
---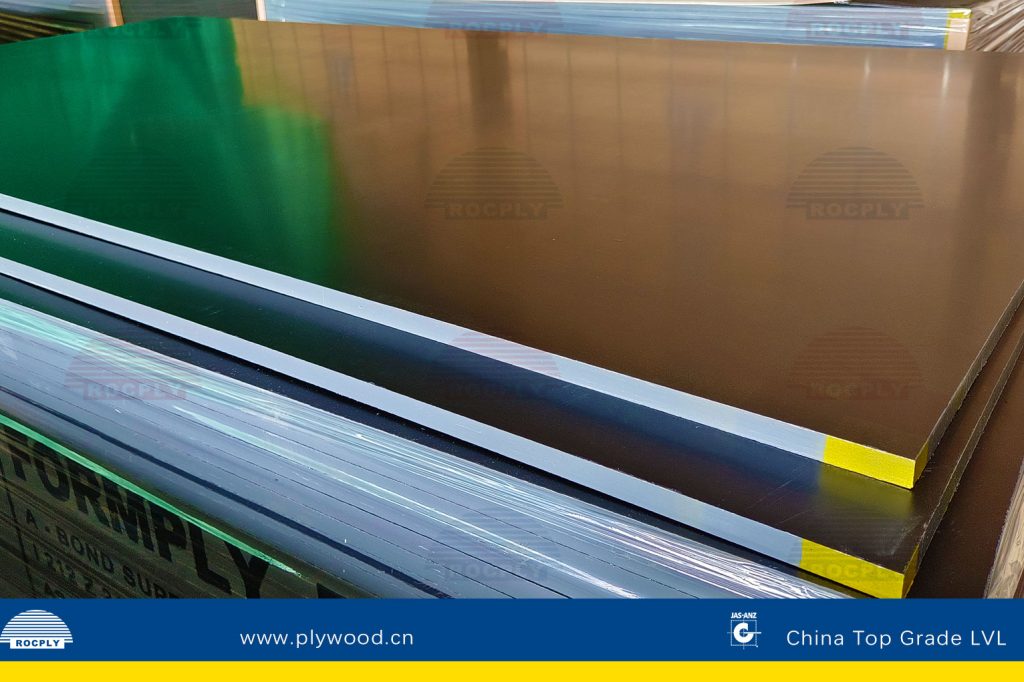 ---
ROCPLY Fomply Save cost

       

  Be special for phenolic glue and film
The family can be disassembled and used repeatedly for both faces, saving 25% of the cost.
  Optimization for the special grade of core

       

  Be special for adhesive
ROCPLY Fomply Shorten duration

       

  Excellent effect of de-molding
Shorten 30% of the duration.
  Avoid the reconstruction of the wall

       

  Be easy to incise and blend
ROCPLY Formply The high quality of casting

       

The flat and smooth faces
The faces are flat and smooth, avoiding bleeding out remains of bubbles and concrete.
The structure of waterproof and breathability

       

The edges are polished carefully
---
| | | | | |
| --- | --- | --- | --- | --- |
| Container Type | Pallets | Volume | Gross Weight | Net Weight |
| 20 GP | 10-12 pallets | 22 CBM | 13000KGS | 12500KGS |
| 40 HQ | 20-27 pallets | 43 CBM | 25500KGS | 26000KGS |
---




Meanwhile, we also can supply you the formwork system accessories, Formwork LVL, Plywood, Formply F17 and etc.
We are especially professional in supplying structural and formwork building materials.
Please
contact our sales team
for more detailed information regarding
ROCPLY
F22 formerly.
---
---
---
Previous:
Revolutionize Construction with SENSO Formwork LVL: Unleash Innovation in Formwork Solutions
---