Premium 9mm CDX Plywood – Durable, Versatile, and Affordable
Elevate your construction projects with our Premium 9mm CDX Plywood, a testament to uncompromising quality. Crafted with precision and attention to detail, this plywood offers outstanding durability and strength, ensuring your structures stand the test of time. Its premium construction and smooth finish make it a top choice for demanding applications, providing reliability and aesthetic appeal. Our Premium 9mm CDX Plywood is your ultimate construction companion.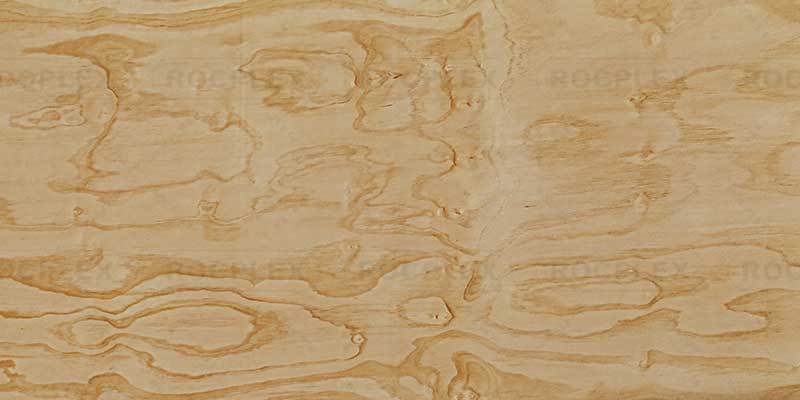 ---
Features and Specifications:
Superior Durability: Our 9mm CDX plywood is made from high-quality materials, ensuring excellent strength and durability for long-lasting performance.
Excellent Stability: The plywood's cross-directional construction provides enhanced stability, making it resistant to warping, twisting, and cracking.
Ideal Thickness: With a thickness of 9mm, this plywood offers optimal strength and stability for a wide range of applications.
Versatile BCX Plywood: Our BCX plywood offers another dimension of versatility, making it suitable for various construction and woodworking projects.
Large 8×4 Plywood Sheets: The availability of 8×4 plywood sheets ensures ample coverage for large projects, reducing the need for multiple seams.
 Applications:
Our 9mm CDX plywood is suitable for various applications:
Construction: Use it for subflooring, sheathing, roofing, and general construction purposes. Its strong and stable nature makes it perfect for framing and structural supports.
Furniture Making: Create durable and robust furniture pieces such as cabinets, shelves, and tables. The plywood's smooth finish allows for easy painting or staining.
DIY Projects: Whether you're building a playhouse, shed, or any DIY project, our CDX plywood provides a reliable and cost-effective solution.
Versatile BCX Plywood Uses: BCX plywood can be applied in various projects, including cabinetry, paneling, and shelving.
Large-Scale Construction: The availability of 8×4 plywood sheets makes it well-suited for large-scale construction projects, reducing labor and seams.
Flooring Solutions: Our CDX plywood is an excellent choice for flooring projects, ensuring a sturdy and reliable base for your spaces.
---
---
ROCPLEX

CDX Plywood Data
Normal

Thickness

Sheet Size (mm)

Grade

Density(kg/cm)

Glue

Thickness

tolerance

Packing

Unit

(sheets)

Face and back

Core Materials

Moisture

1/8inch (2.7-3.6mm)

1220×2440

CDX

580

Pine veneer

poplar/hardwood/ pine

8-14 %

waterproof

+/-0.2mm

150 / 400

1/2inch (12-12.7mm)

1220×2440

550

Pine veneer

poplar/hardwood/ pine

8-14 %

+/-0.5mm

70 / 90

5/8inch (15-16mm)

1220×2440

530

Pine veneer

poplar/hardwood/ pine

8-14 %

+/-0.5mm

60 / 70

3/4inch (18-19mm)

1220×2440

520

Pine veneer

poplar/hardwood/ pine

8-14 %

+/-0.5mm

50 / 60
---
plywood supplier
---

---
ROCPLEX

CDX Plywood Packing & Loading
| | | | | |
| --- | --- | --- | --- | --- |
| Container Type | Pallets | Volume | Gross Weight | Net Weight |
| 20 GP | 10 pallets | 20 CBM | 13000KGS | 12500KGS |
| 40 HQ | 20 pallets | 40 CBM | 25000KGS | 24500KGS |

---
Meanwhile, we also can supply you with the plywood for the roof, sheathing plywood, shuttering plywood and etc.
We are especially professional in supplying CDX plywood.
Please contact our sales team for more detailed information regarding plywood suppliers.
---
ROCPLEX

9mm CDX Plywood
Choose ROCPLEX 9mm CDX plywood for your next construction project and enjoy the benefits of using high-quality, affordable plywood solutions from a trusted plywood supplier.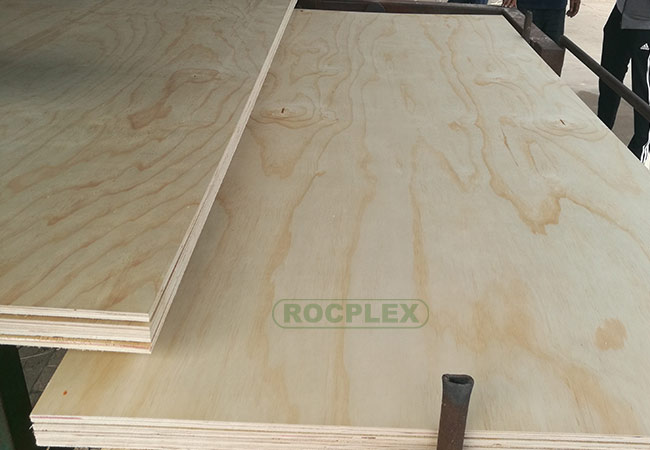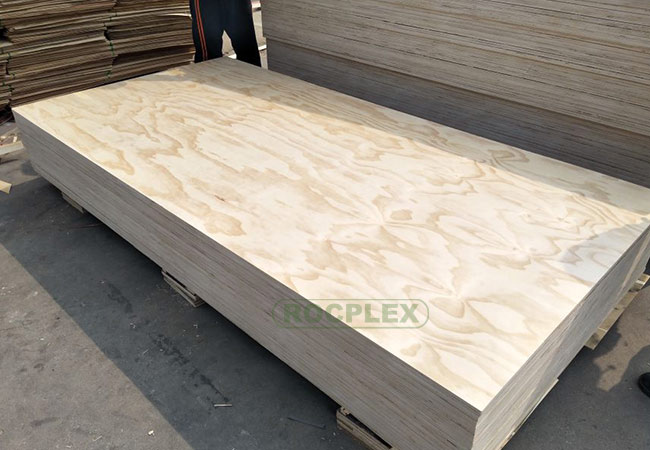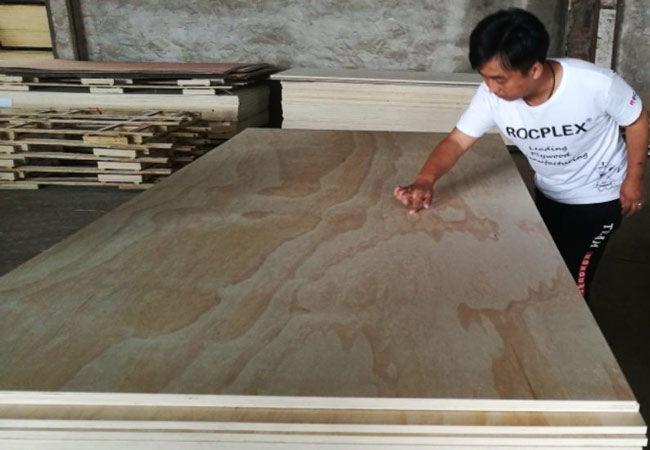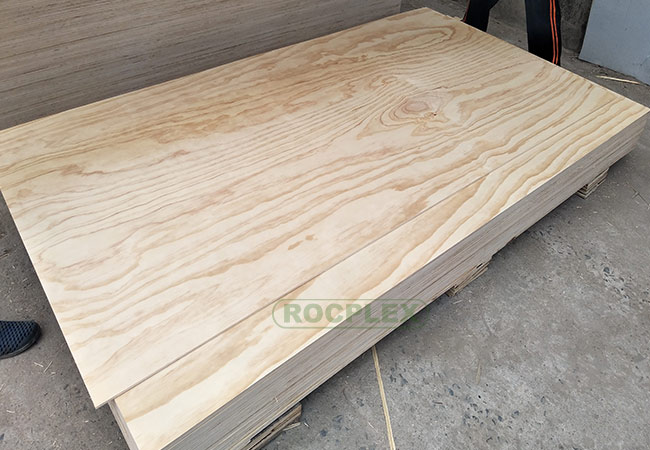 ---
---
---
Previous:
Revolutionize Construction with SENSO Formwork LVL: Unleash Innovation in Formwork Solutions
---