ROCPLEX Fire-Rated Plywood: Superior Fire Resistance for Safety
ROCPLEX Fire-Rated Plywood is frequently used in public spaces where the risk of fire must be minimized, such as for the interior woodwork constructed in public theatres and halls, big restaurant kitchens, and the railroad compartments of our trains. Additionally, it may be used in buildings such as houses and workplaces, as well as on the interiors of vehicles, and anywhere else a fire danger or spread has to be minimized.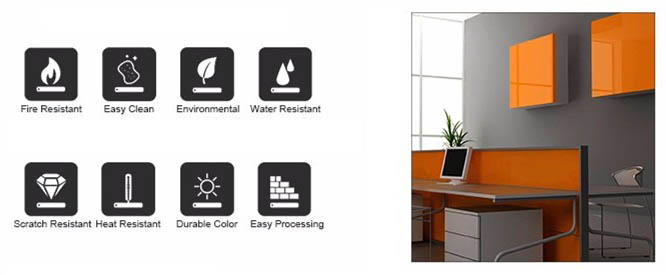 | | | | | |
| --- | --- | --- | --- | --- |
| Container type | Pallets | Volume | Gross weight | Net weight |
| 20 GP | 8 pallets | 21 CBM | 13000KGS | 12500KGS |
| 40 GP | 16 pallets | 42 CBM | 25000KGS | 24500KGS |
| 40 HQ | 18 pallets | 53 CBM | 28000KGS | 27500KGS |
HPL fireproof board construction overview 


Reduces the harm caused by unintentional fire breakouts
This wood's poor flammability lowers the likelihood of a spark. Manufacturers treat the wood for flammability by forcing nano-engineered particles into it under pressure. This lessens the harm an accidental fire would do to your house or place of business.
Weather- and water-resistant
ROCPLEX Fire-Rated Plywood that is fire retardant is produced to efficiently withstand weather and water as well as fire mishaps. Your property is better protected in all seasons thanks to this incredibly sturdy product. As a result, it is often utilised in structures like restaurants and offices that are constantly exposed to weather and water.
Termite resistant
Termites and borer are readily able to inflict significant damage to furniture put in homes and businesses, resulting in emotional distress for the owners and monetary loss. This plywood has been chemically treated to resist insects, making it a popular material for creating houses, eateries, and workplaces. It has a guarantee that is unbreakable against infestation attacks.
Renders time for victims to flee
Flames cannot enter or spread through fireproof plywood. As a result, those who are trapped in the fire mishap have time to flee before the plywood burns to the ground. Additionally, emergency response personnel have plenty of time to help people leave the building and contain the fire.
.
Please contact our sales team for more detailed information regarding Chinese HPL products.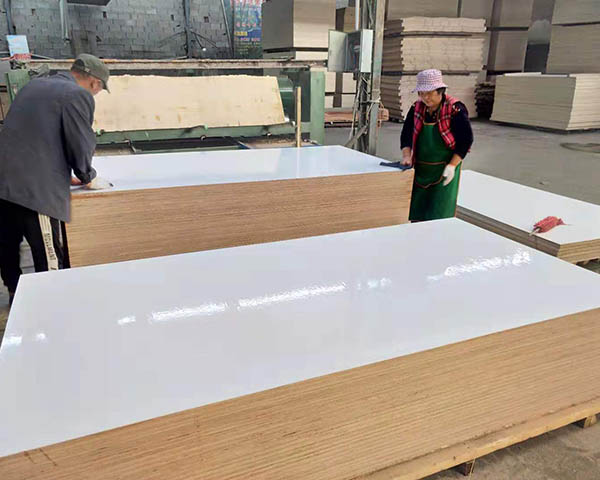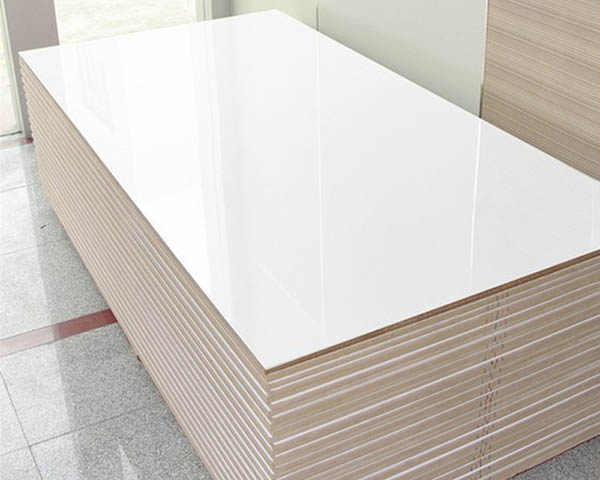 ---
ROCPLEX Fire-Rated Plywood FAQ
Q: What is the fire rating of this Plywood?
A: This Plywood is available in different fire ratings, depending on the specific product and application. It typically ranges from 20 to 90 minutes.
Q: Is ROCPLEX Fire-Rated Plywood water-resistant?
A: Yes, this Plywood is designed to be water-resistant, which makes it suitable for use in both interior and exterior applications.
Q: Can ROCPLEX Fire-Rated Plywood be used in decorative applications?
A: Yes, this Plywood is available in a range of decorative finishes, including wood veneers, laminates, and paintable surfaces.
Q: Is ROCPLEX Fire-Rated Plywood more expensive than regular Plywood?
A: Yes, this Plywood is generally more expensive than regular plywood due to the added fire-resistant treatment and manufacturing process.
Q: How is ROCPLEX Fire-Rated Plywood installed?
A: This Plywood can be installed using standard construction techniques, including nailing, screwing, and gluing.
---
---
Previous:
Revolutionize Construction with SENSO Formwork LVL: Unleash Innovation in Formwork Solutions
---