Choosing Quality: How Premium 2440x1220x15mm MDF Board Elevates Design
In the pursuit of exceptional design, every choice matters – especially the choice of materials. Enter the realm of premium MDF Board 2440 x 1220 x 15mm fiberboard, a superior selection that brings a touch of refinement and finesse to your creative ventures.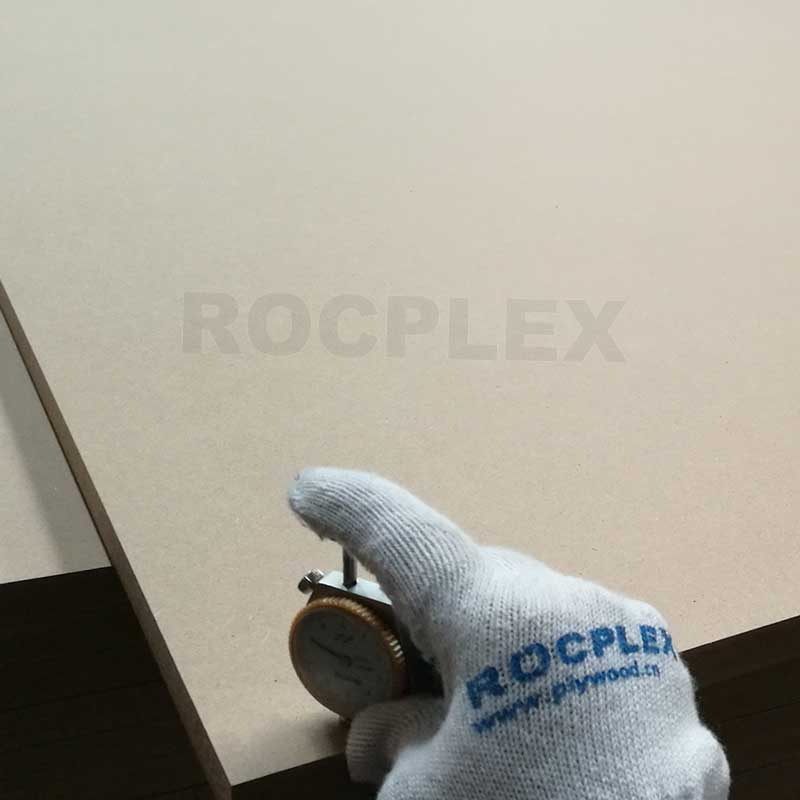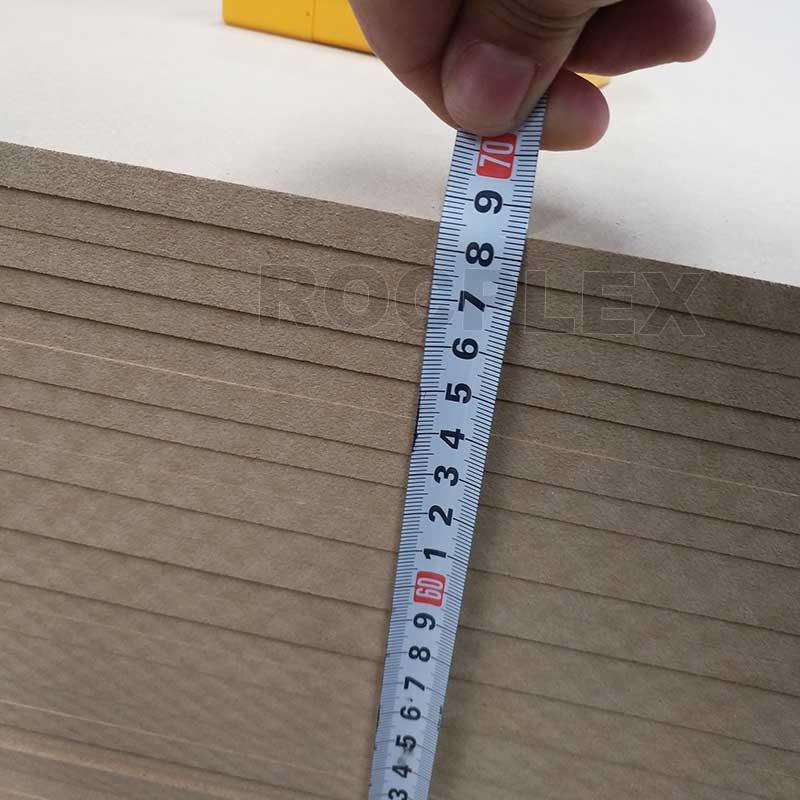 Advantages of Using Premium 2440x1220x15mm MDF Board for Elevated Design:
Impeccable Surface Finish: Premium MDF Board boasts a smooth and consistent surface that acts as a canvas for creative expression. This surface quality ensures that your chosen finishes, veneers, and paints are applied flawlessly, resulting in an immaculate final product.
Precision Crafting: The 15mm thickness of premium MDF Board provides a robust base for precision crafting. Whether it's intricate carving, detailing, or seamless joinery, this material offers the stability required for meticulous workmanship.
Versatility in Design: Premium MDF Board adapts to various design concepts, accommodating both traditional and contemporary styles. Its dimensions of 2440x1220x15mm provide ample space for crafting larger furniture pieces or multiple intricate elements.
Structural Reliability: When it comes to durability, premium MDF Board delivers. Its thickness ensures structural integrity, making it a dependable choice for furniture, cabinetry, and architectural elements that stand the test of time.
Elevating Aesthetics: The premium quality of 2440x1220x15mm MDF Board enhances the visual appeal of your designs. It adds an air of sophistication, making your creations stand out with their refined appearance.
Sustainable Excellence: Premium MDF Board often incorporates eco-friendly practices, using recycled wood fibers and adhering to sustainable production methods. This aligns with modern design's emphasis on responsible material choices.
Creativity Unleashed: The quality of premium MDF Board empowers designers and craftsmen to push the boundaries of creativity. From intricate detailing to innovative applications, this material brings your vision to life with precision.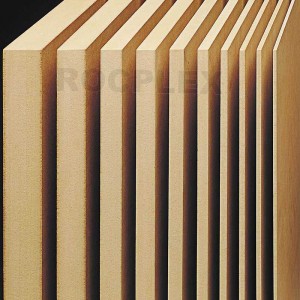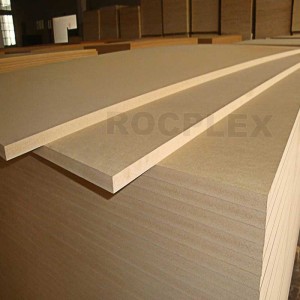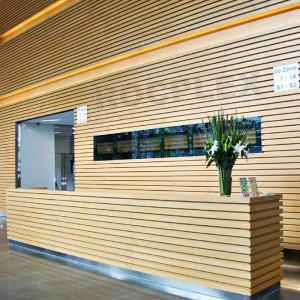 Face / Back: Raw MDF  Melamine MDF Veneer MDF HPL MDF
Grade:  AA grade
Color: raw MDF color, Solid colors, wood grain colors, fancy colors, stone colors
Glue: E0 glue, E1 glue , E2 glue , WBP glue , MR glue
Thickness: 1-28mm  (normal: 3mm, 6mm, 9mm, 12mm, 15mm, 18mm, 21mm)
Specification: 1220mmX2440mm, 1250mmX2500mm, 915mmX1830mm, 610mmX2440mm, 610mmX2500mm
Moisture Content: below 8%
Density: 660  /  700   /   720    /   740   /   840   /   1200 kg/m3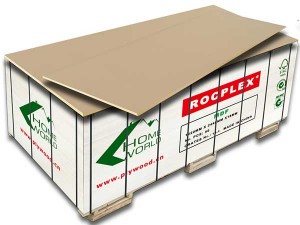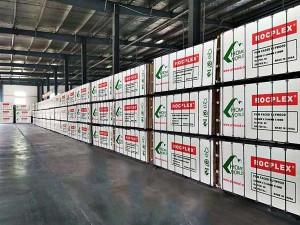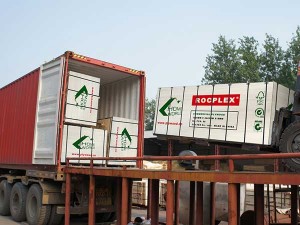 | | | | | |
| --- | --- | --- | --- | --- |
| Container Type | Pallets | Volume | Gross Weight | Net Weight |
| 20 GP | 8 pallets | 22 CBM | 16500KGS | 17000KGS |
| 40 HQ | 16 pallets | 38 CBM | 27500KGS | 28000KGS |
---
MDF Board 2440 x 1220 x 15mm fiberboard FAQ
Q: What are the advantages of the MDF board?
A: MDF board has several advantages, including its smooth and uniform surface, affordability, durability, ease of use, and versatility. It can be easily cut, drilled, and shaped, making it ideal for a variety of construction and DIY projects.
Q: What are the disadvantages of the MDF board?
A: MDF board is not as strong as solid wood and may not hold up as well under heavy use or weight. It is also prone to swelling and warping when exposed to moisture, so it is not recommended for use in damp or humid environments. Additionally, the dust created when cutting or sanding MDF can be hazardous if inhaled, so proper safety precautions should be taken.
Q: Can the MDF board be painted?
A: Yes, MDF board can be painted with most types of paint, including latex, oil-based, and spray paint. However, it is recommended to prime the surface first to help the paint adhere better and create a smoother finish.
Q: How should the MDF board be cut?
A: MDF board can be cut using a saw, such as a circular saw, jigsaw, or table saw. It is important to use a blade with fine teeth to prevent chipping and splintering of the surface. Additionally, it is recommended to wear protective eyewear and a dust mask when cutting MDF to prevent inhalation of harmful dust particles.
Q: What is the weight of the MDF board?
A: The weight of an MDF board varies depending on the size and thickness of the panel, but a 2440 x 1220 x 15mm MDF board typically weighs around 30-35kg.
---
---
Previous:
Revolutionize Construction with SENSO Formwork LVL: Unleash Innovation in Formwork Solutions
---