Elevate Safety and Style: Discover the Power of Fire Rated MDF for Your Interior Spaces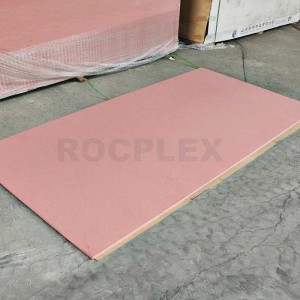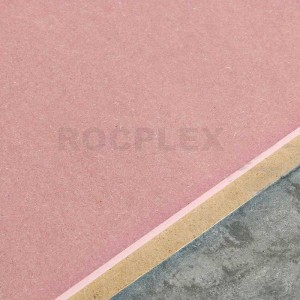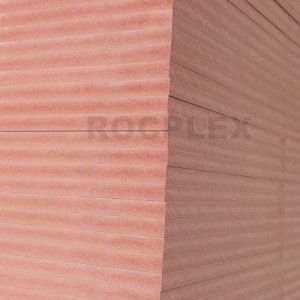 Fire Retardant MDF is appropriate for utilization in indoor, low-moisture environments for non-load-bearing purposes. It is particularly well-suited for tasks like cladding walls, creating divisions, crafting display boards, and similar applications. Fire Rated MDF, often referred to as Fire Retardant MDF, is a specially engineered variant of the traditional MDF that incorporates fire-resistant properties. MDF itself is a composite wood product formed by breaking down wood fibers, combining them with resin, and applying heat and pressure to create a dense, smooth panel. However, standard MDF is susceptible to combustion, making it less than ideal for applications where fire safety is a priority.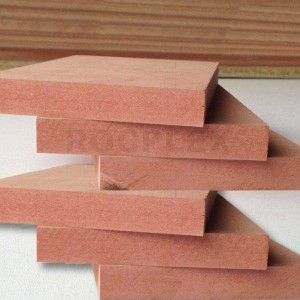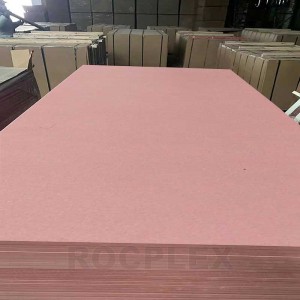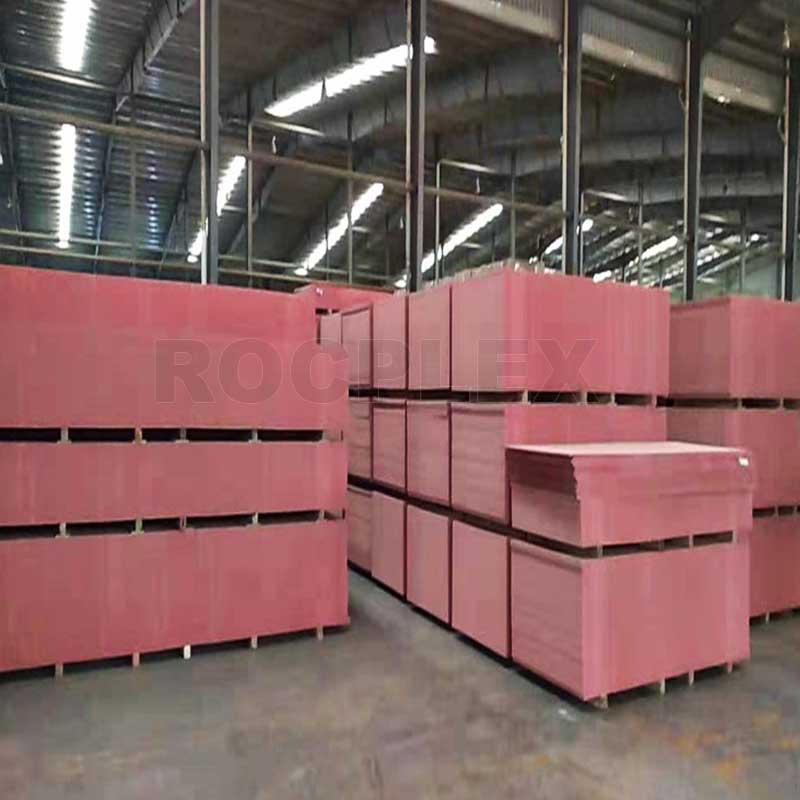 Grade:  B / C grade
Colour: Red / Pink
Glue: E0 glue, E1 glue
Thickness: 1-28mm  (normal: 3mm, 6mm, 9mm, 12mm, 15mm, 18mm, 21mm)
Specification: 1220mmX2440mm, 1250mmX2500mm, 915mmX1830mm, 610mmX2440mm, 610mmX2500mm
Moisture Content: below 8%
Density: 660  /  700   /   720    /   740   /   840   /   1200 kg/m3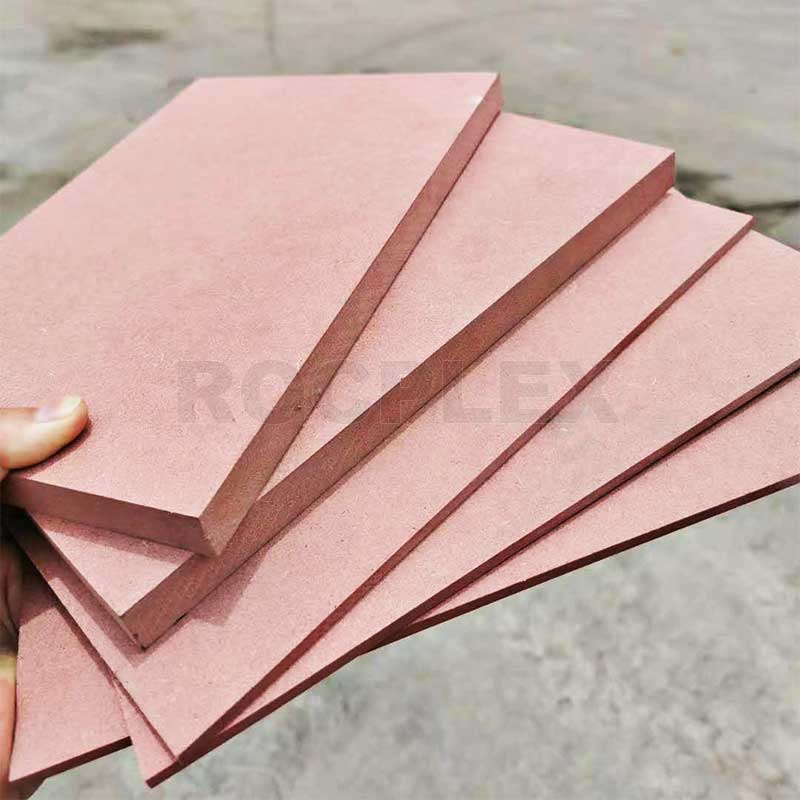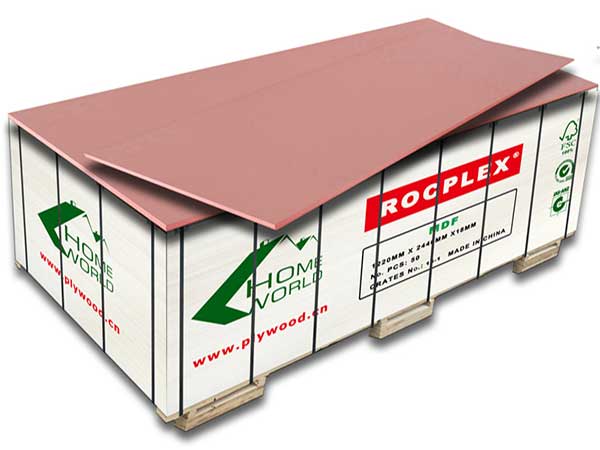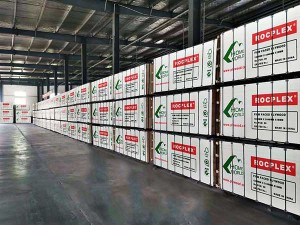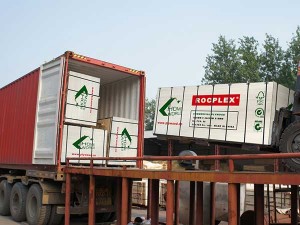 | | | | | |
| --- | --- | --- | --- | --- |
| Container Type | Pallets | Volume | Gross Weight | Net Weight |
| 20 GP | 8 pallets | 22 CBM | 16500KGS | 17000KGS |
| 40 HQ | 16 pallets | 38 CBM | 27500KGS | 28000KGS |
Safety is of utmost importance when working with MDF (Medium-Density Fibreboard) as all dust particles, including MDF dust, can be harmful if inhaled or ingested. It is crucial to take appropriate precautions and wear the correct Personal Protective Equipment (PPE) as a standard practice. Dust masks and goggles should be worn to protect against inhalation and eye irritation. In workshop environments, machines should be equipped with suitable dust extraction equipment to minimize dust exposure. If working outside of a workshop, it is essential to work in a well-ventilated area.
To ensure maximum protection, it is highly recommended to use a respirator fitted with P2 filter units. This will provide an additional layer of respiratory protection when working with MDF.
Please note that due to material availability and mill capability, ROCPLEX products may vary slightly in specifications in different regions. We recommend contacting your local representative to confirm the specific product offerings available in your area.
---
Fire Rated MDF FAQ
Q: What are the advantages of Fire Rated MDF?
A: This kind of fiberboard provides an additional layer of fire protection, making it suitable for use in areas where fire safety is a concern. It also has the same workability and finish as regular MDF, making it easy to use in various applications.
Q: How is Fire Rated MDF tested for fire resistance?
A: This kind of fiberboard is tested according to international fire safety standards such as the British Standard (BS) and the European Standard (EN). The testing involves subjecting the material to high temperatures and measuring its ability to resist fire and prevent its spread.
Q: What is the difference between this kind of fiberboard and regular MDF?
A: This kind of fiberboard is specially engineered to provide resistance against fire, while regular MDF does not have this property. Fire Rated MDF contains fire-retardant chemicals that slow down or prevent the spread of fire.
Q: Can this kind of fiberboard be painted or finished like regular MDF?
A: Yes, This kind of fiberboard can be painted or finished like regular MDF, making it suitable for use in various applications where fire safety is a concern.
Q: Is Fire Rated MDF more expensive than regular MDF?
A: Yes, This kind of fiberboard is generally more expensive than regular MDF due to the additional fire-retardant chemicals added during the manufacturing process.
---
---
Previous:
Revolutionize Construction with SENSO Formwork LVL: Unleash Innovation in Formwork Solutions
---