Practical Applications of 2440x1220x9mm MDF Fiberboard
Medium Density Fibreboard, commonly referred to as MDF, is produced through the fusion of wood fibre sheets and thermosetting resins under elevated heat and pressure. This process yields a board characterized by uniform and densely packed fibres. With rapid technological and industrial progress, MDF Board 2440 x 1220 x 9mm fiberboard engineered wood has evolved into a dependable and cost-effective option.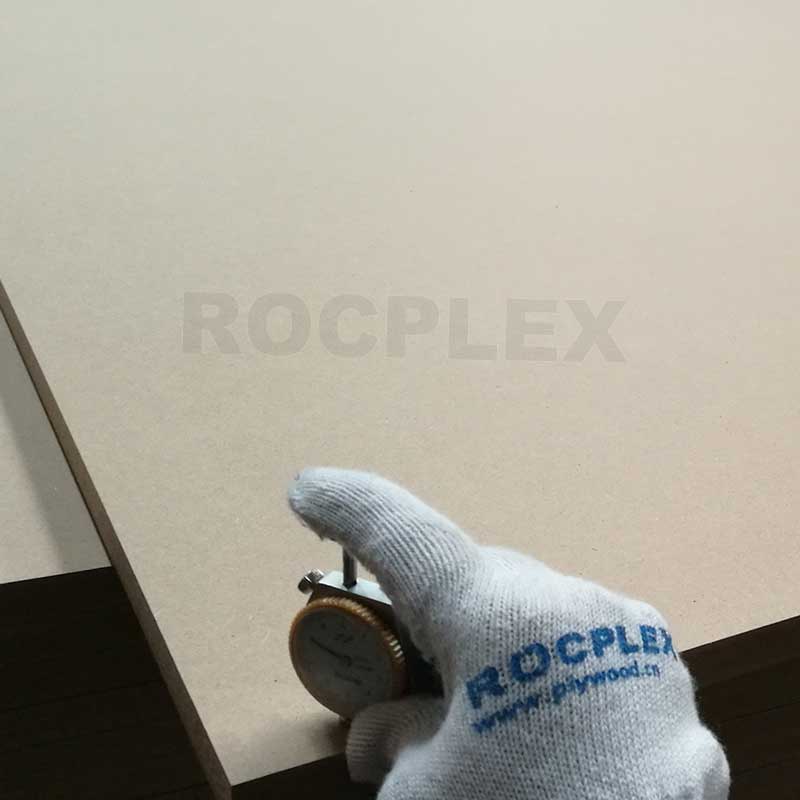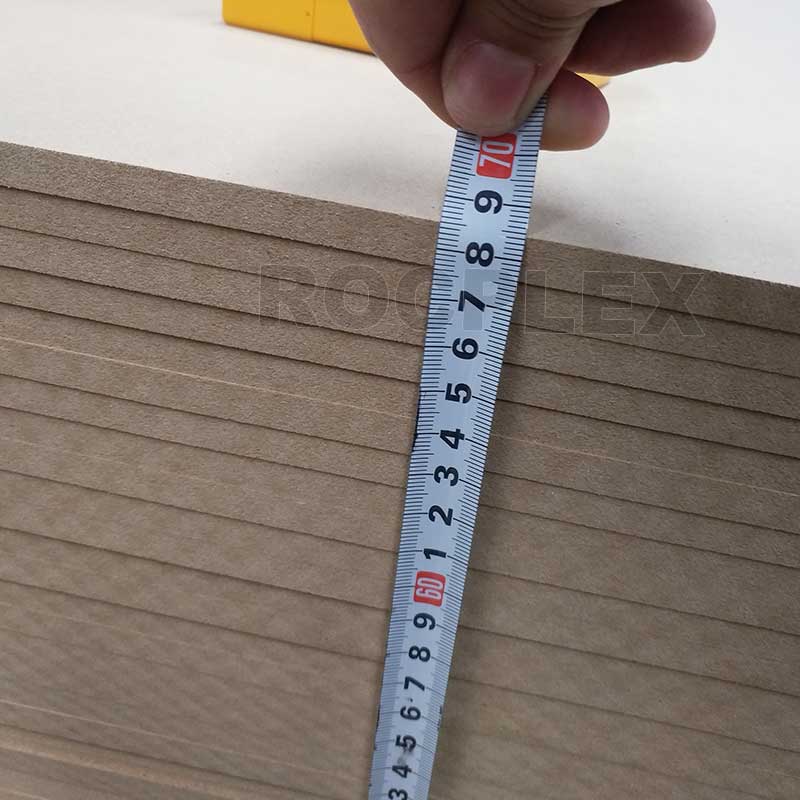 Applications
Furniture Crafting: The dimensions of 2440x1220x9mm make this MDF fiberboard an ideal choice for crafting furniture pieces. From tables and chairs to cabinets and shelves, its thickness ensures structural stability while allowing for intricate design details.
Cabinet Interiors: Utilize 2440x1220x9mm MDF fiberboard for creating cabinet interiors. Its consistent thickness ensures that drawers and compartments are sturdy and durable, providing a reliable storage solution.
Decorative Wall Panels: Transform interiors with decorative wall panels made from 9mm MDF fiberboard. The uniform thickness allows for ease of installation, and the smooth surface provides a perfect canvas for painting or veneering.
Craft and Hobby Projects: 9mm MDF fiberboard is an excellent choice for various craft and hobby projects. Its versatility makes it suitable for creating intricate art pieces, photo frames, and other creative endeavors.
Model Making: When precision matters, 9mm MDF fiberboard can be used for model making. Its stable thickness allows for accurate detailing and crafting intricate architectural or design models.
Backings for Artwork: Use 9mm MDF fiberboard as a backing for paintings, photographs, or artwork. Its thickness provides a stable surface to support and protect artwork while maintaining its shape.
DIY Shelving: Create custom shelves with 9mm MDF fiberboard. Its thickness ensures that the shelves can bear the weight of items placed on them, making it suitable for both decorative and functional shelving units.
Prototype Construction: Design prototypes with 9mm MDF fiberboard for product development. Its consistent thickness allows for creating mock-ups and prototypes that accurately represent the final product.
Educational Projects: 9mm MDF fiberboard is commonly used in educational settings for various projects. It's easy to work with, making it suitable for students to create models, displays, and presentations.
Event and Trade Show Displays: Design eye-catching event and trade show displays using 9mm MDF fiberboard. Its thickness provides stability for larger displays, ensuring they stand out and capture attention.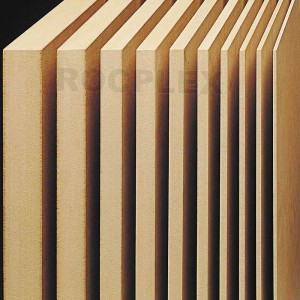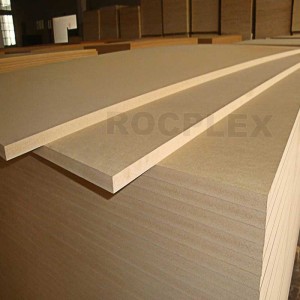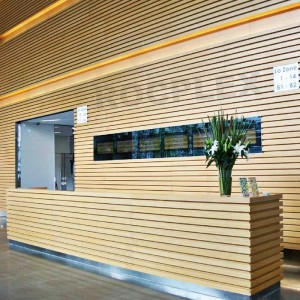 Face / Back: Raw MDF  Melamine MDF Veneer MDF HPL MDF
Grade:  AA grade
Color: raw MDF color, Solid colors, wood grain colors, fancy colors, stone colors
Glue: E0 glue, E1 glue , E2 glue , WBP glue , MR glue
Thickness: 1-28mm  (normal: 3mm, 6mm, 9mm, 12mm, 15mm, 18mm, 21mm)
Specification: 1220mmX2440mm, 1250mmX2500mm, 915mmX1830mm, 610mmX2440mm, 610mmX2500mm
Moisture Content: below 8%
Density: 660  /  700   /   720    /   740   /   840   /   1200 kg/m3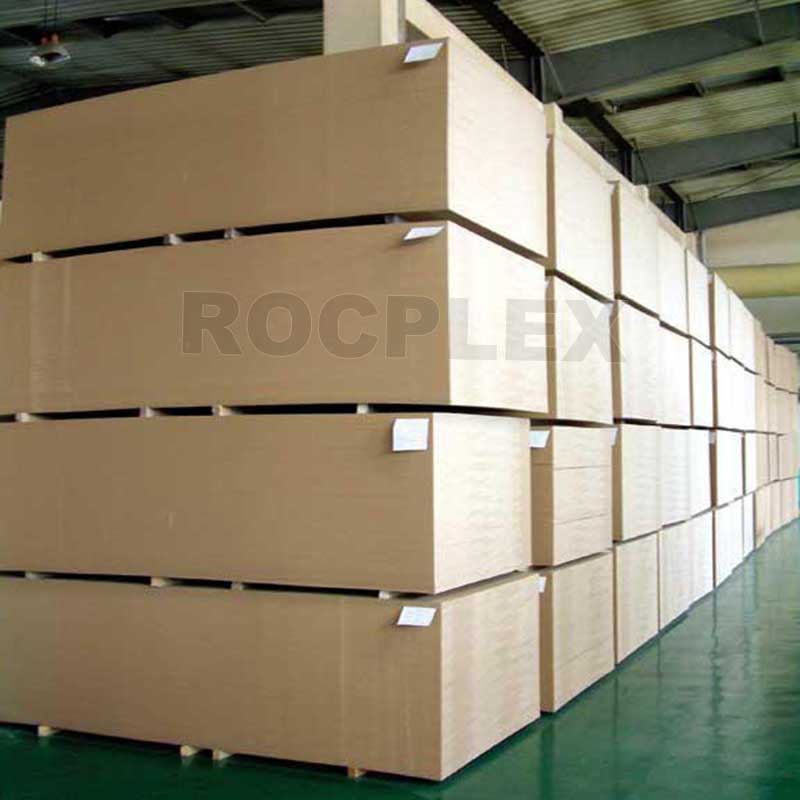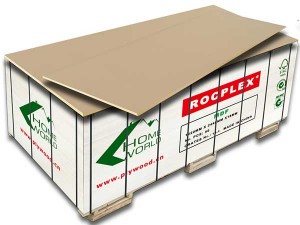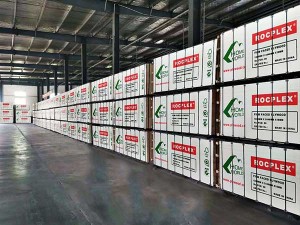 | | | | | |
| --- | --- | --- | --- | --- |
| Container Type | Pallets | Volume | Gross Weight | Net Weight |
| 20 GP | 8 pallets | 22 CBM | 16500KGS | 17000KGS |
| 40 HQ | 16 pallets | 38 CBM | 27500KGS | 28000KGS |
---
MDF Board 2440 x 1220 x 9mm fiberboard FAQ
Q: What is an MDF board?
A: MDF board is a type of engineered wood product that is made by breaking down hardwood or softwood residuals into wood fibers, which are then combined with wax and a resin binder under high temperature and pressure. The result is a dense, smooth, and uniform panel that has no knots, grain, or voids.
Q: What are the dimensions of this MDF board?
A: The dimensions of this MDF board are 2440mm (length) x 1220mm (width) x 9mm (thickness). This makes it a standard size for MDF boards in many countries.
Q: What are the advantages of using an MDF board?
A: MDF board has several advantages, such as being strong, durable, and easy to work with. It is also less expensive than solid wood and can be painted, veneered, or laminated to achieve a variety of finishes. Additionally, MDF board is more stable and less prone to warping, splitting, or cracking than solid wood.
Q: What are the common applications of the MDF board?
A: MDF board is widely used in furniture making, cabinetry, shelving, molding, millwork, and decorative paneling. It can also be used as a substrate for flooring, countertops, and wall tiles. MDF board is particularly suitable for projects that require a smooth, uniform surface that can be painted or coated.
Q: Is the MDF board safe to use?
A: MDF board is generally considered safe to use, but it can release small amounts of formaldehyde gas over time, especially if it is not sealed or painted. Formaldehyde is a naturally occurring compound that is also found in many other household products, such as carpets, insulation, and cleaning agents. To minimize exposure to formaldehyde, it is recommended to use an MDF board that has low formaldehyde emissions or to seal or paint the board with a low-VOC product. It is also important to wear appropriate personal protective equipment, such as a dust mask and gloves when working with an MDF board.
---
---
Previous:
Revolutionize Construction with SENSO Formwork LVL: Unleash Innovation in Formwork Solutions
---