Top-Notch Budget friendly Moistureproof MDF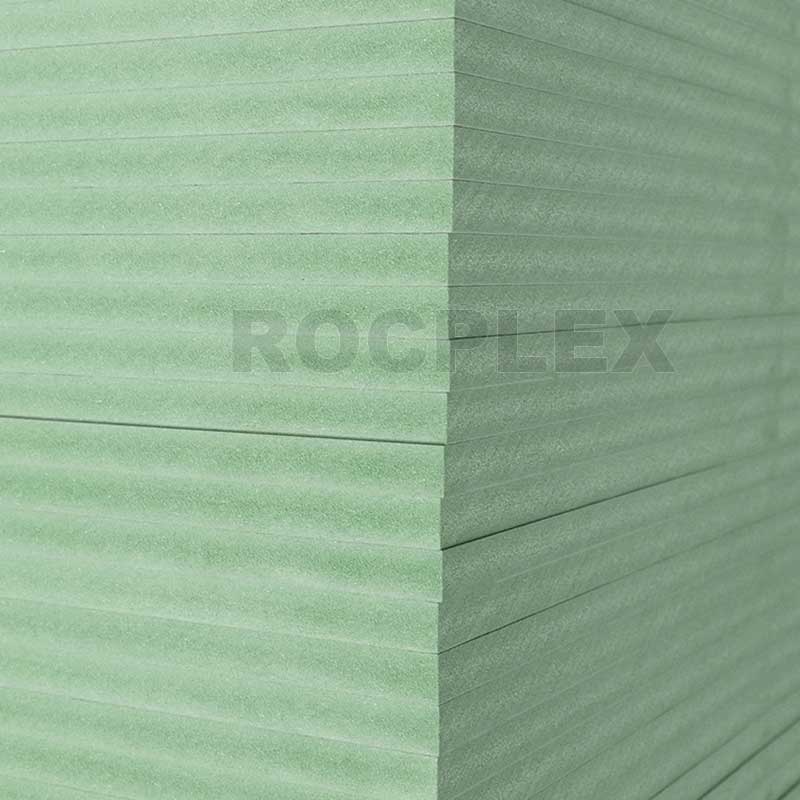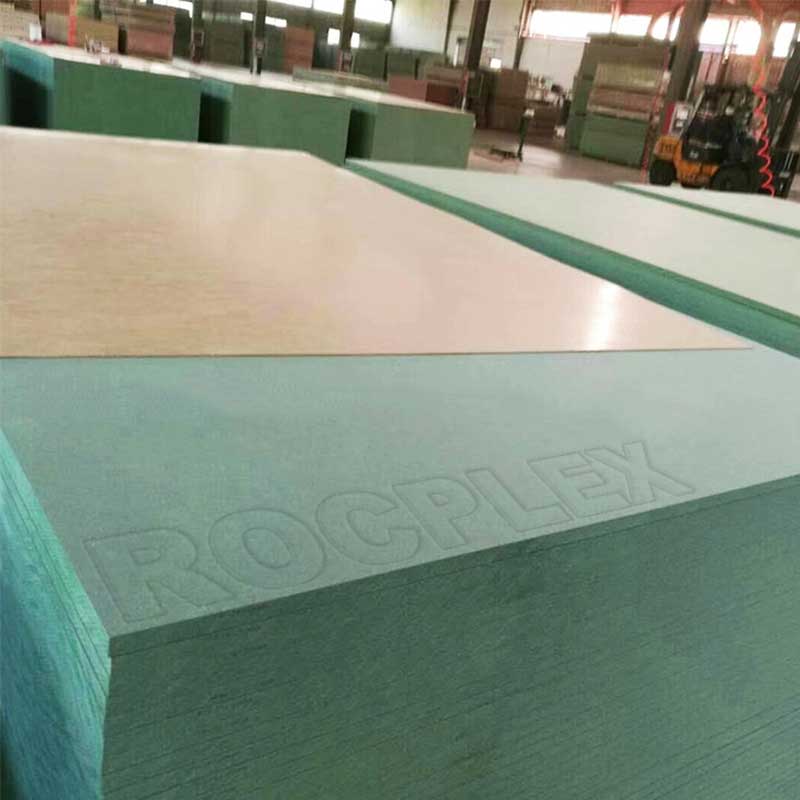 In the dynamic world of interior design and construction, striking a balance between aesthetics and functionality is a constant pursuit. Enter Moistureproof MDF (Medium Density Fiberboard), a revolutionary material that combines durability, versatility, and moisture resistance to redefine the possibilities of interior spaces.
Understanding Moistureproof MDF:
Moistureproof MDF, also known as Moisture-Resistant MDF, is a game-changing variant of the traditional MDF. MDF is formed by combining wood fibers with resin, applying high pressure and heat to create a dense, smooth panel.
Moistureproof MDF tackles this issue head-on by incorporating hydrophobic agents during its manufacturing process. These agents form a protective barrier that significantly reduces the material's susceptibility to moisture. The result is a wood-based panel that can withstand humid environments, spills, and minor splashes without compromising its integrity.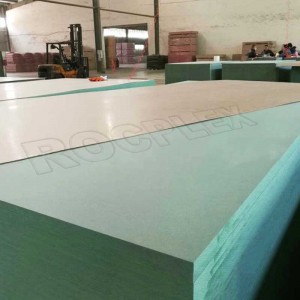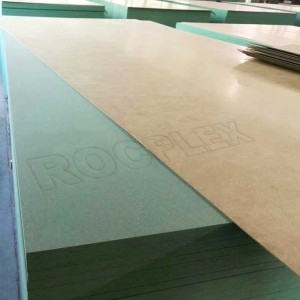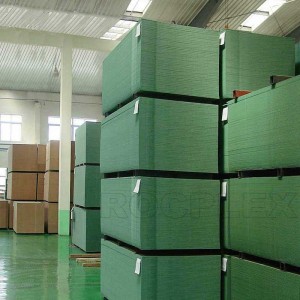 Grade:  AA grade
Color: Green
Glue: E0 glue, E1 glue
Thickness: 1-28mm  (normal: 3mm, 6mm, 9mm, 12mm, 15mm, 18mm, 21mm)
Specification: 1220mmX2440mm, 1250mmX2500mm, 915mmX1830mm, 610mmX2440mm, 610mmX2500mm
Moisture Content: below 8%
Density: 660  /  700   /   720    /   740   /   840   /   1200 kg/m3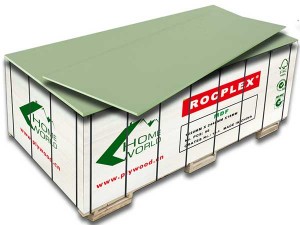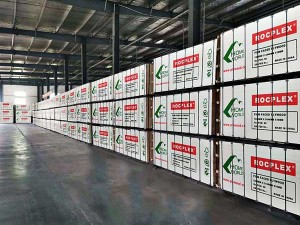 | | | | | |
| --- | --- | --- | --- | --- |
| Container Type | Pallets | Volume | Gross Weight | Net Weight |
| 20 GP | 8 pallets | 22 CBM | 16500KGS | 17000KGS |
| 40 HQ | 16 pallets | 38 CBM | 27500KGS | 28000KGS |
Kitchen cabinets and countertops.
Bathroom vanities and storage units.
Laundry room cabinetry and shelving.
Wet area wall paneling and partitions.
Commercial spaces with high humidity levels.
Retail displays and fixtures in moist environments.
---
Q: What are the advantages of using Moistureproof MDF?
A: Moisture-resistant MDF is more durable and stable than regular MDF in damp or humid environments. It resists swelling, warping, and rotting caused by moisture, which can prolong the lifespan of the material. Additionally, it's easier to paint or finish than solid wood and it's more cost-effective.
Q: Can moisture-resistant MDF be used outside?
A: Yes, moisture-resistant MDF can be used outdoors, but it must be properly sealed or coated to protect it from exposure to moisture and sunlight. It's also important to use a grade of moisture-resistant MDF that is suitable for outdoor use.
Q: How do I cut moisture-resistant MDF?
A: Moisture-resistant MDF can be cut with a saw, but it produces a lot of dust, so it's important to wear a dust mask and work in a well-ventilated area. It's recommended to use carbide-tipped blades for a cleaner and smoother cut.
Q: Can I paint moisture-resistant MDF?
A: Yes, moisture-resistant MDF can be painted with most types of paint. However, it's recommended to use a primer and sealer to ensure the paint adheres properly and to protect the MDF from moisture.
Q: Is moisture-resistant MDF more expensive than regular MDF?
A: Yes, moisture-resistant MDF is generally more expensive than regular MDF due to the additional manufacturing process and materials used. However, the cost difference is typically not significant and it can be worth the investment if you're using it in a damp or humid environment.
---
---
Previous:
Revolutionize Construction with SENSO Formwork LVL: Unleash Innovation in Formwork Solutions
---